AstraZeneca Plc (LON: AZN) stock price today surged 3.5% to trade at a high of £89.23 after the pharmaceutical company reported better-than-expected Q2 earnings. The company's sales in Q2 were up 8% to $6.28 billion, which was better than the consensus estimate of $6.22 billion.
The positive revenue figures were driven by sales of drugs that treat cancer, diabetes, and heart conditions including Tagrisso, its top-selling cancer drug. Sales of Lynparza another cancer drug rose 62% to $554 million, while sales of Symbicort, a respiratory drug, grew 12% to $653 million beating estimates by $90 million.
The firm confirmed that large scale trials for its coronavirus vaccine were ongoing in the UK, Brazil and South Africa with US trials scheduled to begin soon. The company is leading many of its peers in the development of a COVID-19 vaccine.
Pascal Soriot, AstraZeneca's CEO said: "The vaccine development is progressing well. We have had good data so far. We need to show the efficacy in the clinical programme, but so far, so good," during a media call.
AstraZeneca share price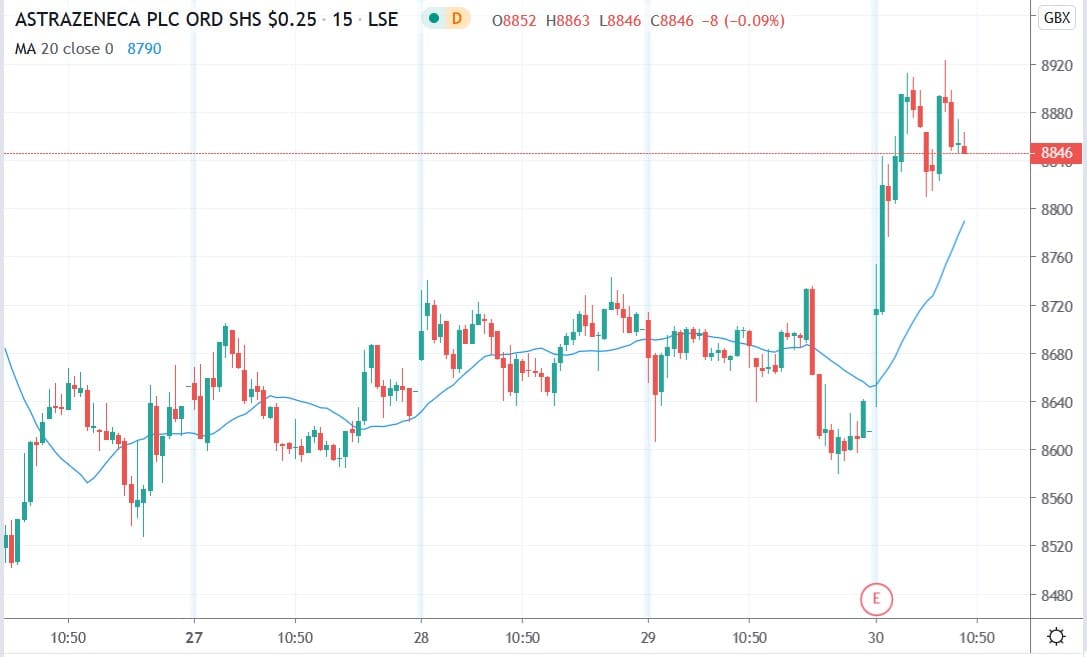 He also warned that the final vaccine could need to be administered severally given that they were still in the early stages of development.