Shares of International Airlines Group (LON: IAG) were down 9.3% today despite the company unveiling a deal worth £750 million ($959 million) with American Express on Friday.
The deal was for the purchase of Avios reward points, which is IAG's loyalty programme similar to those operated by other airline groups such as Sky Alliance.
However, IAG's share price did not reflect the positive developments given that the airline group is in serious financial troubles due to the coronavirus lockdown measures.
The airline group is still struggling despite the reopening measures announced by most European countries as international travel is yet to pick up.
IAG share price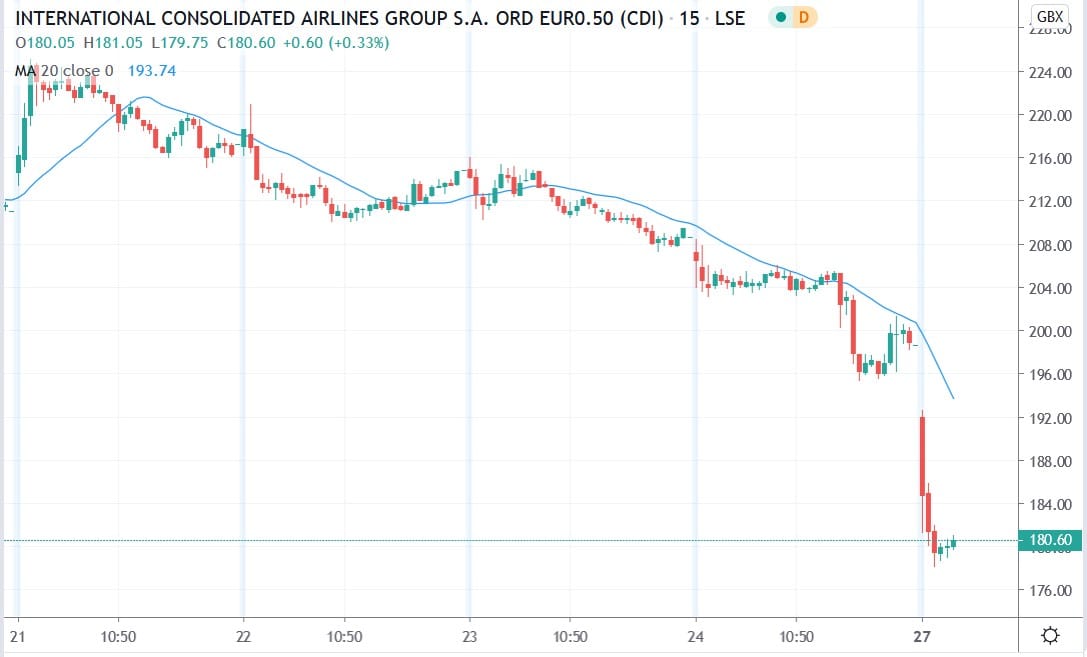 The points earned by frequent flyers on the Avios loyalty programme can be used on all the airlines that are part of IAG, which are Aer Lingus, British Airways and Iberia.
Furthermore, travellers can use their points when flying with airlines that are not part of AIG but have a codeshare programme with the group such as United Airlines.
However, travellers should be aware that different rules might apply if they transfer their American Express rewards points to an IAG airline such as British Airways.