Clinical stage biopharmaceutical company Edesa Biotech announced that it has filed an Investigational New Drug (IND) application with the US Food and Drug Administration (FDA) for a Phase 2/Phase 3 COVID-19 treatment, seeing its stock price surging.
Edesa said the drug is an "experimental monoclonal antibody," that they believe regulate the immune response in Acute Respiratory Distress Syndrome (ARDS), the leading cause of death in COVID-19 patients.
"The submission of the IND for EB05 in COVID-19 patients marks a key step in our plans to extend our planned Phase 2/3 study," exlained Dr Par Nijhawan, Chief Executive Officer of Edesa. "We have received positive interest from key opinion leaders regarding our proposed clinical trial and are communicating with hospitals across the country regarding our protocol."
In its press release, Edesa confirmed they plan to enrol up to 450 patients in the first phase of its study.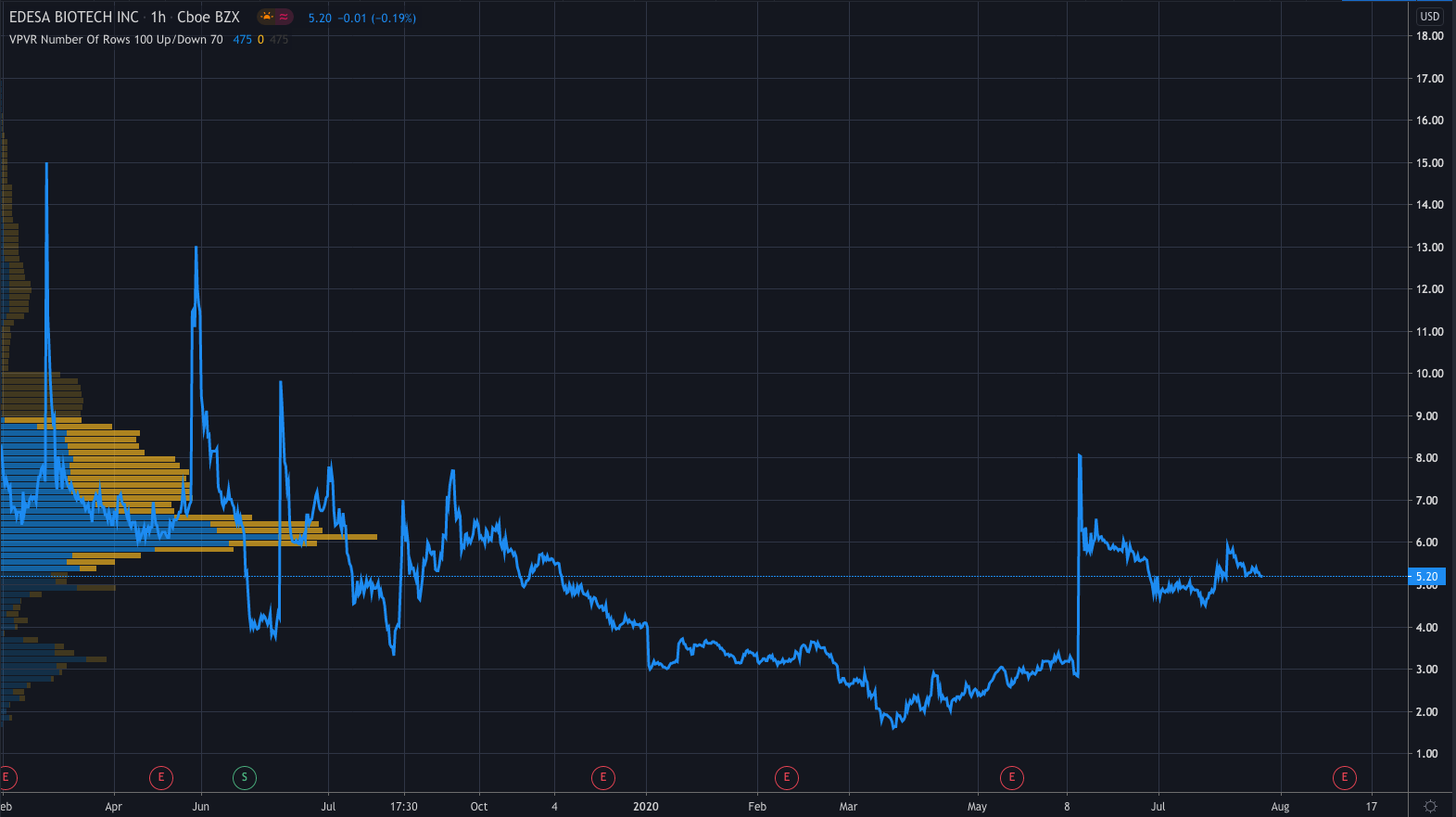 The announcement has resulted in the company's share price surging premarket from $5.20 to $13.96 per share, in a 168.46% jump. In mid-June Edesa announced it had received approval from Health Canada to begin a Phase 2/3 clinical study of the same drug, causing its share price to explode over 200% to $9.99 per share.
It has since, fallen after that surge, but with these latest developments, it now looks set to open over $6 higher than those June levels.