While the excitement dies down for the Bitcoin faithful, investor attention is beginning to shift to the next best crypto – Ethereum (ETH). The "Number One Altcoin" has been outperforming BTC since the 27th of October, and the general consensus from the analyst community is that ETH may just be primed for a major move up. It has moved from 0.019 to 0.021 BTC over the last two weeks or so, but its value versus the USD has been range bound of late between $180 and $190. The value at this moment is $186.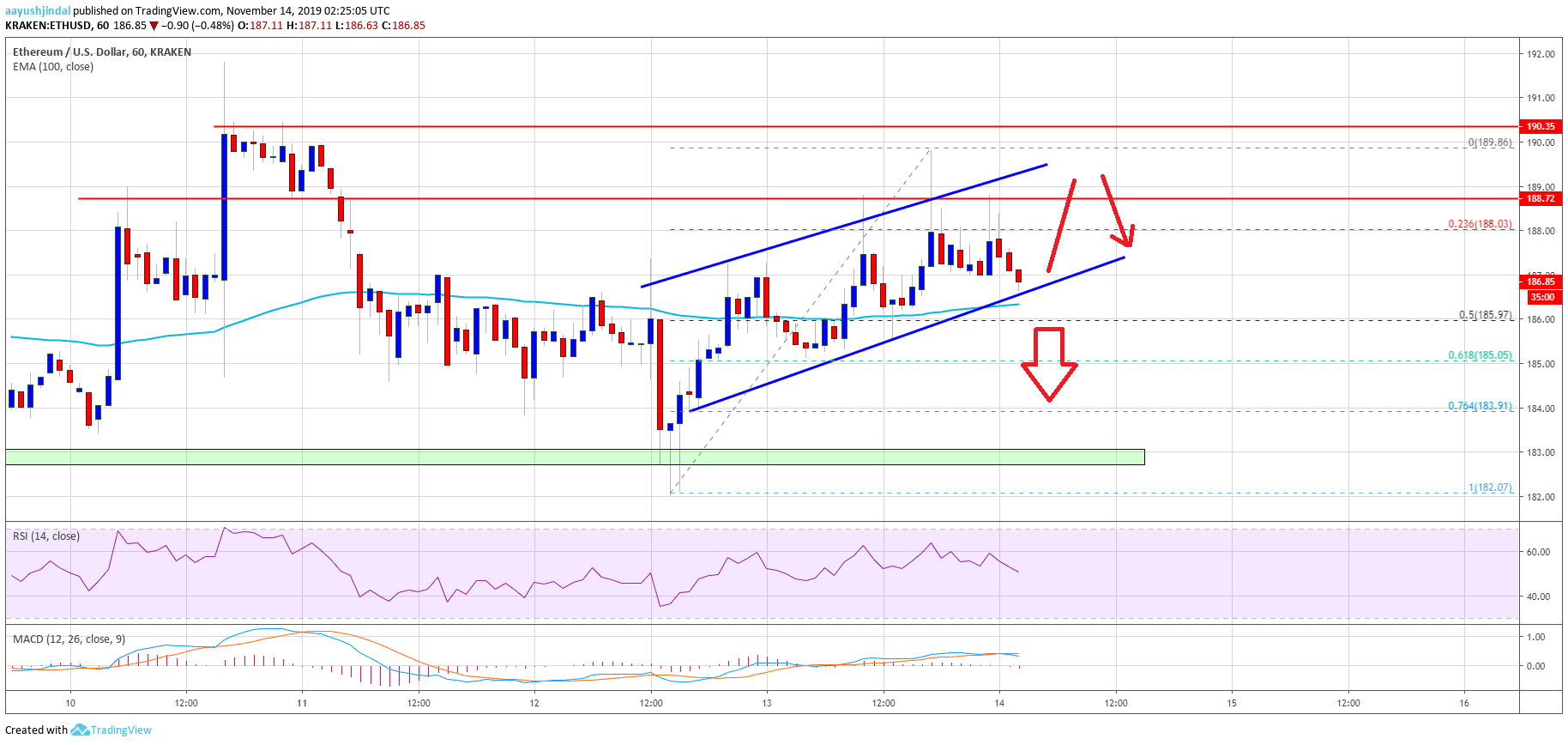 If we wish to dissect what is happening within the ranging dynamics, then a shorter timeframe can often suffice. In this case, the hourly chart provided by NewsBTC does show Ether as trying to trend upwards, but will it continue? Longer-term prospects depend on how well Ethereum 2.0 is received, but the consensus is that it will give ETH a boost. When cryptos peaked last June, ETH has risen to $317 or so, but for now, the $200 level is earmarked as formidable resistance and stands in the way of progress.
What must happen for ETH to break through $200? Studies have shown that developer activity surrounding Ethereum is a good harbinger of future prospects for this token. According to Ivey Business School professor JP Vergne: "We found that the best predictor of a cryptocurrency's exchange rate is the amount of developer activity around it."
Another analyst, who goes by the social media handle of "Cactus", found that developer activity is on the rise: "ETH development activity has been going parabolic the past three weeks, early 2020 we are going to be seeing some major announcements from the ethereum team… It will take other blockchains years to catch up in terms of development." Another trader and analyst, "Paddy Stash", was more succinct: "Whether $ETH dips 1 more time or not, its going HIGHER!"
Jonny Moe, another crypto analyst popular on social media channels, has labeled the last few weeks as a consolidation period. He also sees a higher move as in the cards: "Watching $ETH for possible end of consolidation soon."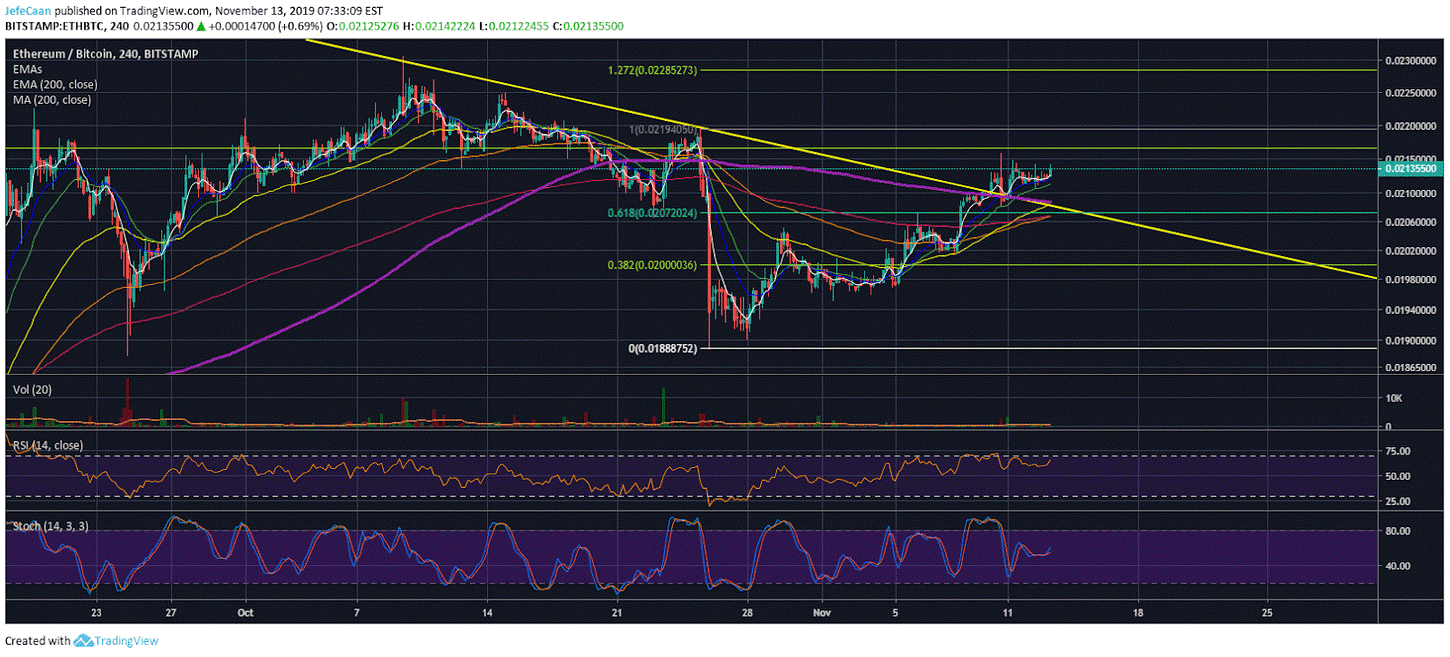 Part of the reason for recent enthusiasm is the strength that ETH has demonstrated versus BTC during the month of November. This month has historically been favorable for cryptos, but Bitcoin has languished of late, dropping below $9,000 once more and threatening to go lower.
Ethereum may also be experiencing a bit of afterglow from the Microsoft announcement a week or so back to partner with Ethereum. There was not much in the way of short-term impact, but analysts began waxing eloquently about abrupt moves upward soon thereafter. Such a move would have to first penetrate $190 before attacking the $200 level, if you buy into a delayed reaction to the Microsoft hype.
Has Ethereum broken out ahead of Bitcoin and taken the lead on behalf of other altcoins? Apparently it has for now, and analysts are optimistic that Bitcoin's dominance will continue to wane, and that altcoins will have a short period of time to make up some previous lost ground. Ethereum's narrative, however, is heavily dependent upon how well its 2.0 version will handle scalability and be received by developers that use it as their platform of choice. Good news on this front is sorely needed.