Crude is not helping the market lift and is feeling under pressure today. Although we are still in the major channel and our bounce levels of last week still work. Consolidation below 21.50 would signify potential lower prices. See if 21.50 hold. Some longs could be tested.
European markets lower as fear and virus spread continues in EU. Lots of countries continue to force more aggressive measures to fight the disease and maintain the quarantine. Counselor Angela Merkel is in quarantine.
https://money.cnn.com/data/world_markets/europe/
We have approached 100.000 people recovered and 15.000 death according to the stats. China Italy and US are top regions affected by the virus. Testing still remains the main issue and the main focus of the governments.
Despite the sell-off in futures there are stocks that are holding well like: Amazon, Netflix and some biotechs. Drop in the markets offer both, pain and opportunities, you just have to grab it and play wisely. Remember, if you are positive for the year, you are outperforming the market by a lot. SP500 futures support 2175 – 2150 – 2100 – 2080.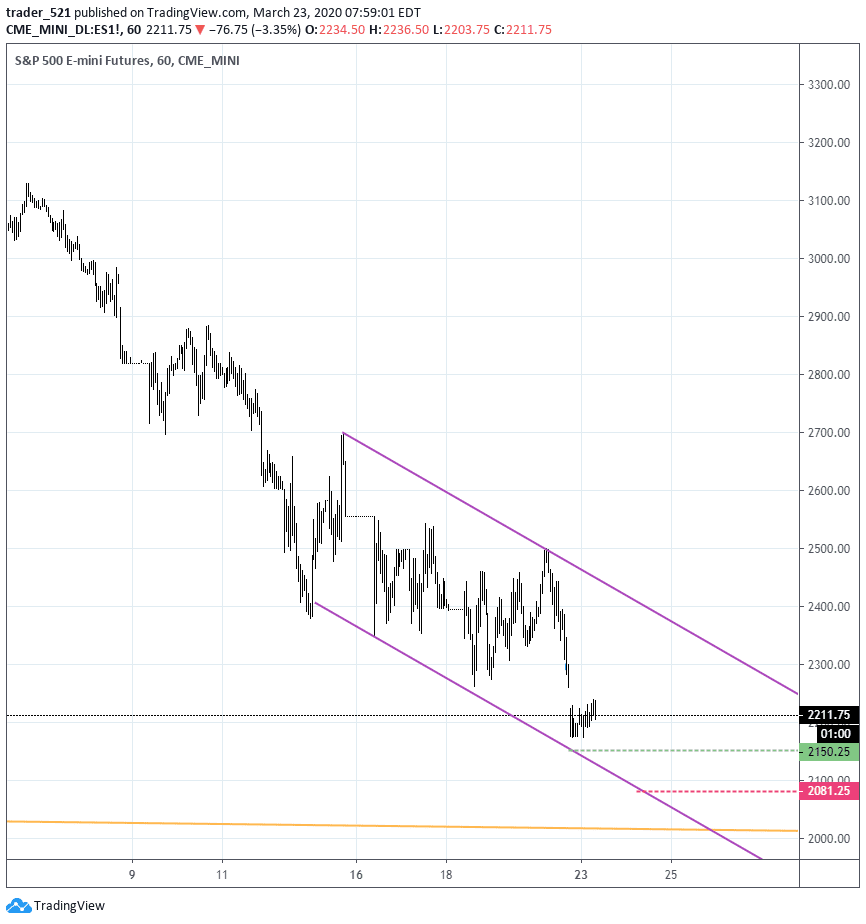 China reported no new cases domestically and just around 40 imported ones. This is good news for the rest of us who are waiting to see if the virus spread could be stopped by strong quarantine measures. Europe and USA might need another 3-4 weeks.