Crude has closed with a Hammer candle/bar yesterday that signifies some bullish behavior in the nearest future if we hold the lows. The level of 21.00 held and now we need to see if we stay constructive to lift into 26-28 area and hold there for another fundamental change or a push. If you have some oil related longs, reduce some.
Super strong start for European Stock Market as optimism and more measures are spread around the globe. Still lots of cases in Italy, more coming in UK, Germany and other European countries but for now, the investor sentiment gets a boost. If you have positions, make sure to ride them smoothly and use stops.
https://money.cnn.com/data/world_markets/europe/
The economic calendar is showing that we are about to get New Home Sales for February on the US housing market. As you know, the real estate and the debt market are closely tied and can affect the markets heavily when it gets hit. Watch the numbers, they are released 30min after US market open. Make sure you adjust to your time-zone.
https://www.investing.com/economic-calendar/
The SP500 Futures halted due to the limit up on +5% bounce in this session. We are waiting for more news coming from the Senate that has failed to pass the Corona-Virus bill twice yesterday but comments from participants are optimistic and the deal will be reached soon. Resistance at 2350-2380-2400. Supports at 2260-2200-2175.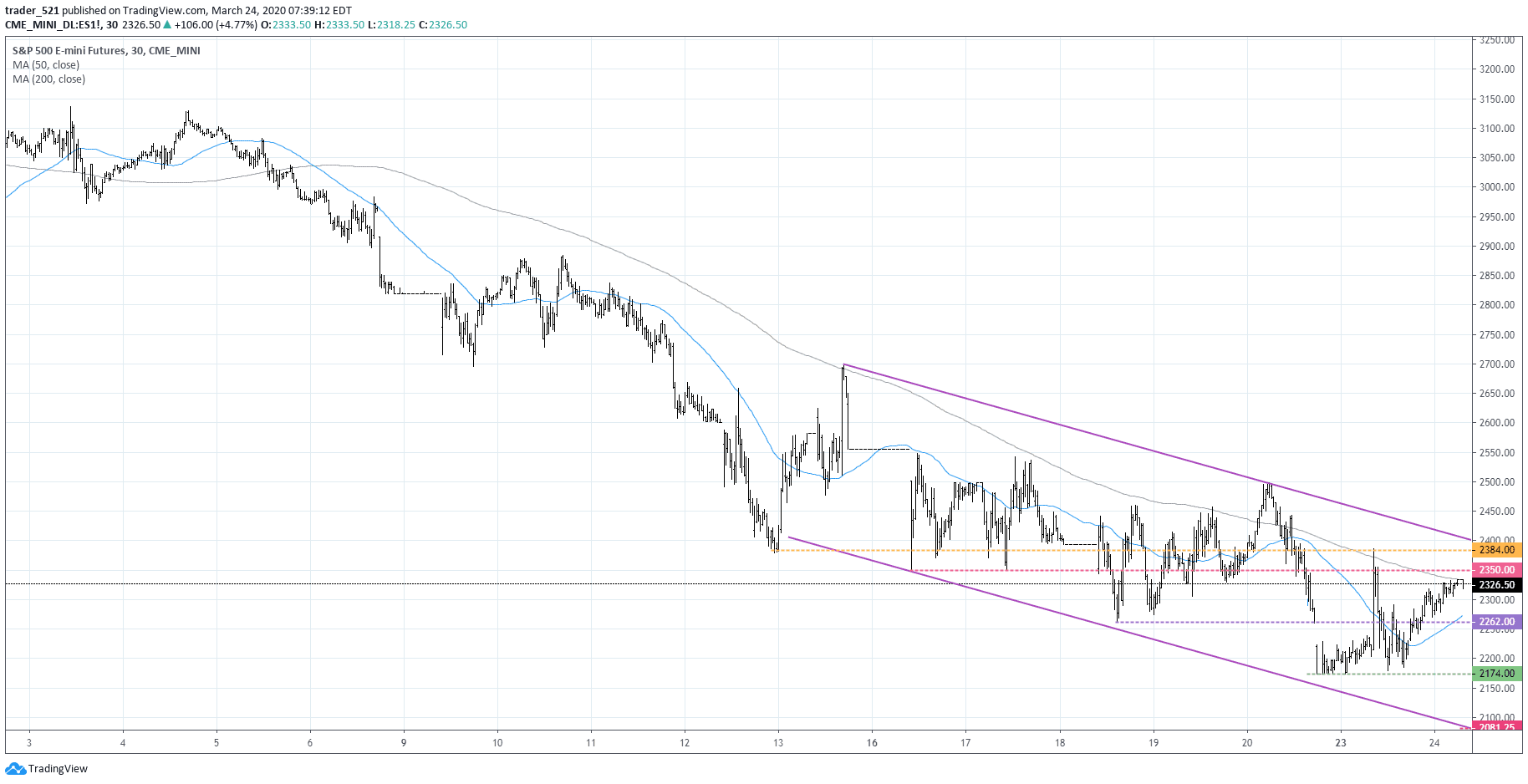 Technology stocks bounce incredibly on the optimism that the Senate will pass the bill. Some of the cash-rich stocks are $AAPL, $CSCO, $CIEN, $NET. These companies have good reserves of capital in order to go through a major slowdown in the economy, consider having them in your portfolio.