Crude Oil inventories are released today. Forecasted inventories are expected much larger than previous and that might hit the XLE sector and the futures /CL. The market also might be slow because of that and don't forget its Wednesday, the middle of the week.
European Markets mixed as the measures voted in Senate for the USA has been accepted and now we have no positive news as a trigger to support the upside. A deeper correction might occur in the intra-day before we see higher prices. If we see higher prices.
https://money.cnn.com/data/world_markets/europe/
The news in the market has been digested and currently the futures is rolling back into support zones. If you are an active trader consider both long and shorts here. If you trade momentum scalps, you can use lower timeframes to align the market with your stock. Long story short, there will be both ways action now. Control risk.
The SP500 had a strong move higher but stalled and gave back almost all gains once we hit 2498. So far we are trading near 2400 which is also a strong support so far. Lower levels near 2380 then 2350 then 2300 must be watched for clues.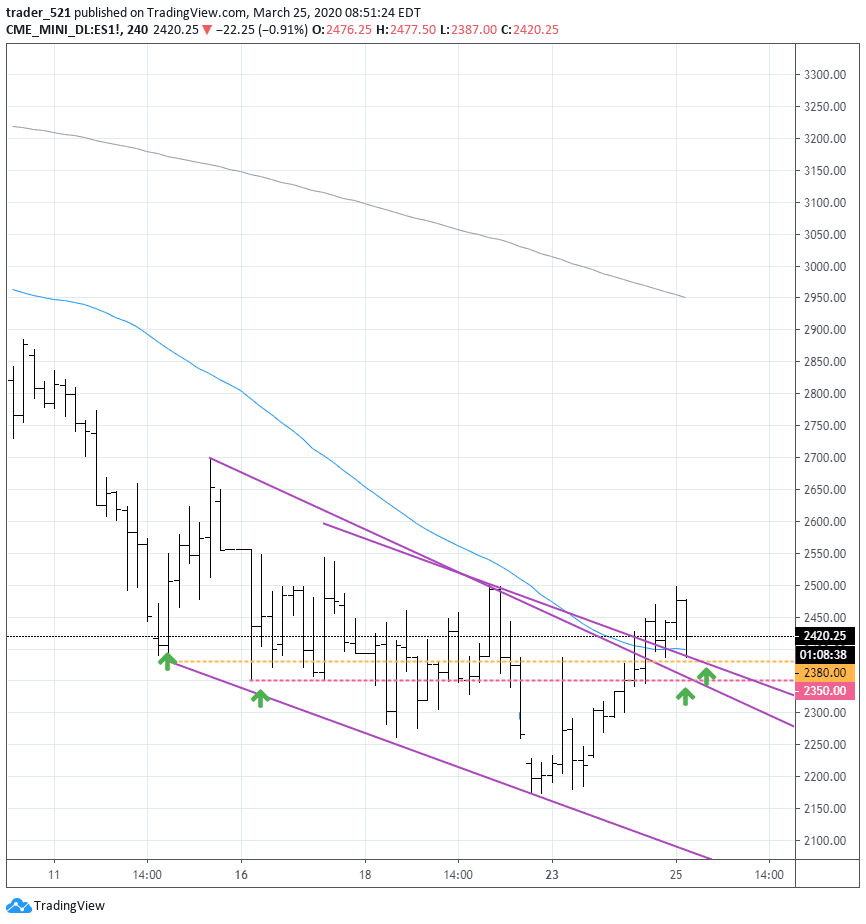 Prince Charles has been diagnosed with Corona Virus and is experiencing mild symptoms. The doctors are still investigating. The prince is now isolated at his home in Scotland. (CNBC)
https://www.cnbc.com/2020/03/25/britains-heir-to-the-throne-prince-charles-tests-positive-for-coronavirus-has-mild-symptoms.html