Shares of Frasers Group PLC (LON: FRAS) fell 2% today after Mike Ashley's company purchased some assets of DW Sports in a deal worth £37 million.
According to the agreement, Frasers Group will gain control of 40 leisure clubs and 31 shops that were owned by DW Sports. Additionally, three more clubs are acquired but can't be reopened amid COVID-19 restrictions.
As DW Sports is in administration, 922 employees will keep their jobs. DW Sports, founded by David Whelan, went into administration earlier in August after being not able to sustain financial challenges amid the pandemic. Whelan is a former footballer who formerly owned Wigan Athletic football club, while Ashley still owns Newcastle United.
Before the collapse, DW Sports controlled 72 leisure clubs and 50 retail stores, employing 1,800 employees. It was seen as a major rival to Ashley's Sports Direct chain of stores.
"We are pleased to have achieved a sale of a significant part of the DW Sports business as a going concern, as this will not only secure employment for the majority of employees but should also result in a return to the Company's creditors in due course," said Graham Newton, the business restructuring partner at BDO LLP.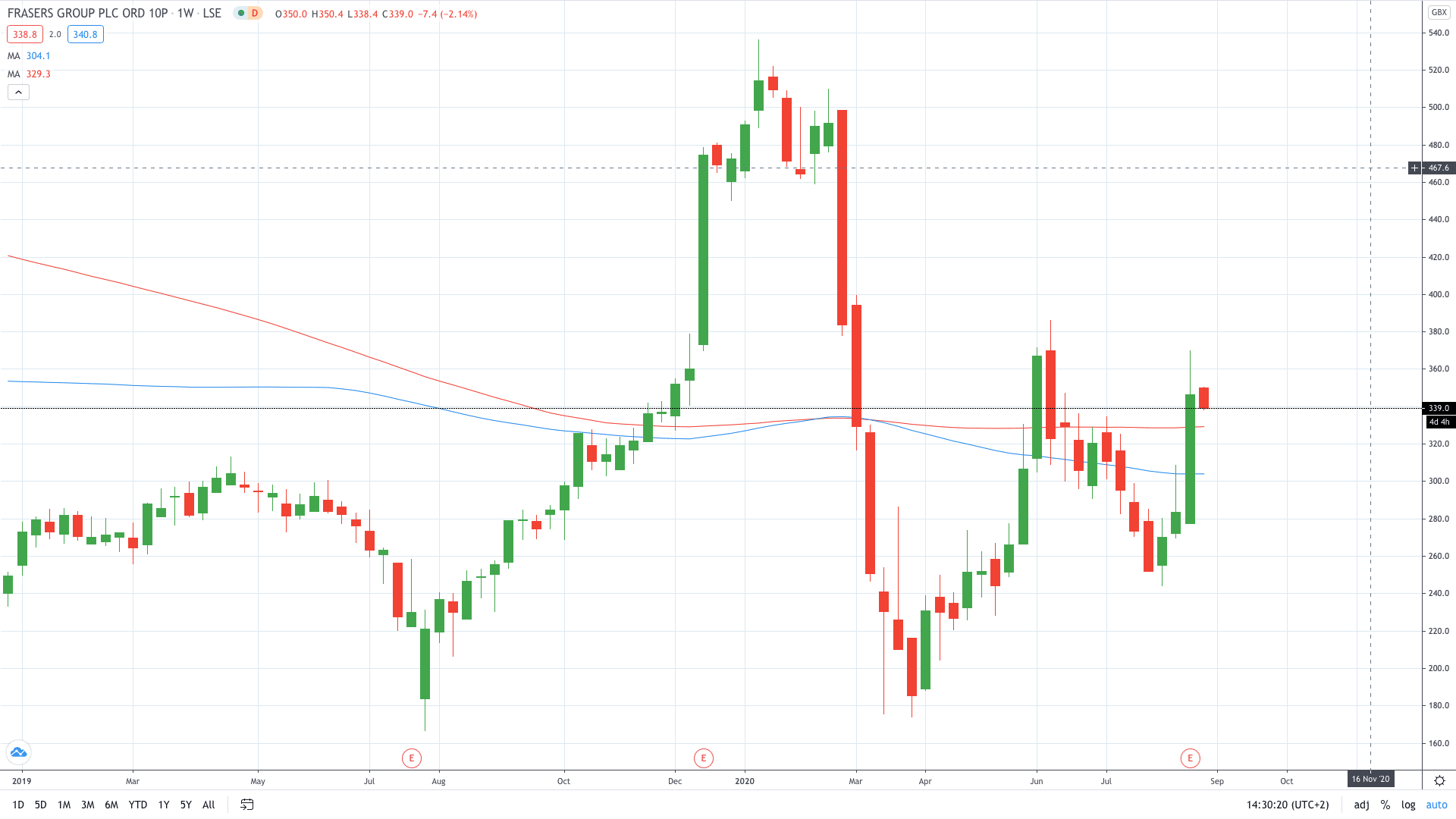 Frasers Group share price fell around 2% today. Most likely, this reaction came on profit-taking after Frasers Group stock price gained more than 22% last week amid strong earnings in the 2019-2020 financial year.