Shares of Future PLC (LON: FUTR) surged over 18% today after the British firm upgraded its full-year profit outlook. The media firm has therefore continued to benefit from the shift to digital media.
Future now forecasts its adjusted operating profit through September 30 to come better-than-expected. Previously, the company said it expects the operating profit to range between £78.2 million and £83.2 million.
This news didn't come as a surprise, given that Future reported that the number of organic unique visitors grew by 25% in the UK and 40% in the U.S, from a year ago.
"The results illustrate the strength, scalability and flexibility of Future's business model, as well as business (and management's) ability to absorb acquisitions effectively and drive synergies," James, who has a buy rating on the stock, said.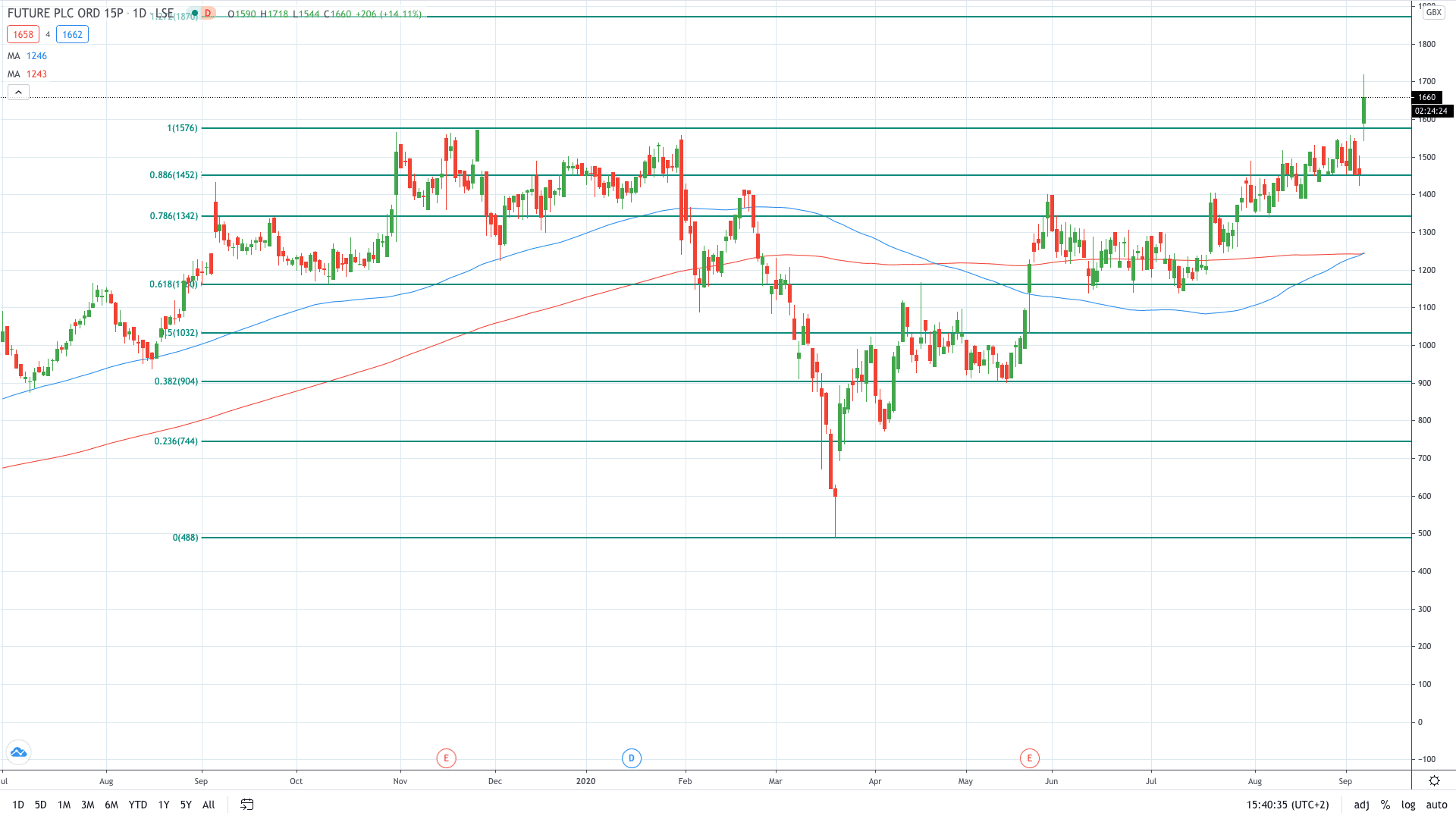 Future share rouse around 18% to trade above 1700p and hit a fresh record high. Future is a clear winner of the pandemic, judging by stock performance, given that it gained around 230% in the past six months.