Shares of BT Group (LON: BT) jumped around 9% on Monday after weekend reports suggested that the media giant may be a subject of the £15 billion takeover approach.
For this reason, BT has reportedly instructed Goldman Sachs to prepare a new defence strategy against a potential takeover bid. The media speculated that rivals may offer 151p a share to take control of BT Group.
The media giant suspended its annual dividend in 2020 for the first time in nearly four decades. This has been one of the key factors why the company's market value tumbled by 37.1% over the past year.
So far, the company hasn't been officially contacted by potential buyers. BT management has found itself under pressure after the suspension of a dividend.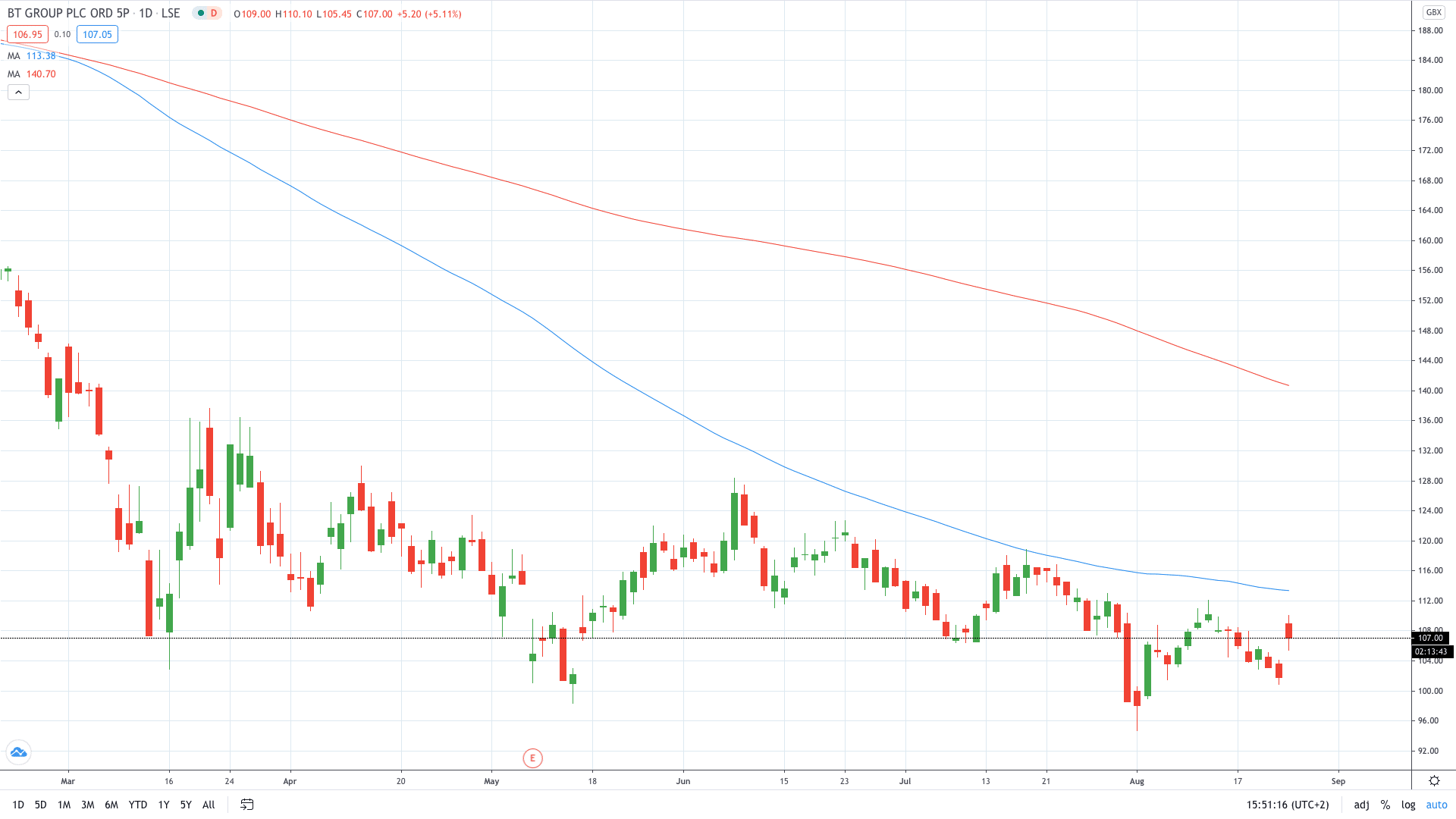 BT Group share price gained 9% in the morning before settling lower, to trade 5.2% higher on the day.