Shares of Indivior Plc (LON: INDV) were up 33% after the specialty pharmaceutical company announced that it had agreed to settle a U.S case regarding the sale of opioid prescription medicines for $600 million.
The agreement was announced by the U.S. Department of Justice on Friday causing the company's shares to spike higher just before the close. Indivior stock is now up 83% since then as investors cheered the settlement bidding up the company's shares.
Indivior's U.S subsidiary Indvior Solutions Inc pleaded guilty to making false statements regarding Suboxone, which is used to treat acute and chronic pain. The DoJ claimed that the scheme had started before Indivior was spun off by Reckitt Benkiser where the company tricked medial professionals into prescribing the drug.
Indivior share price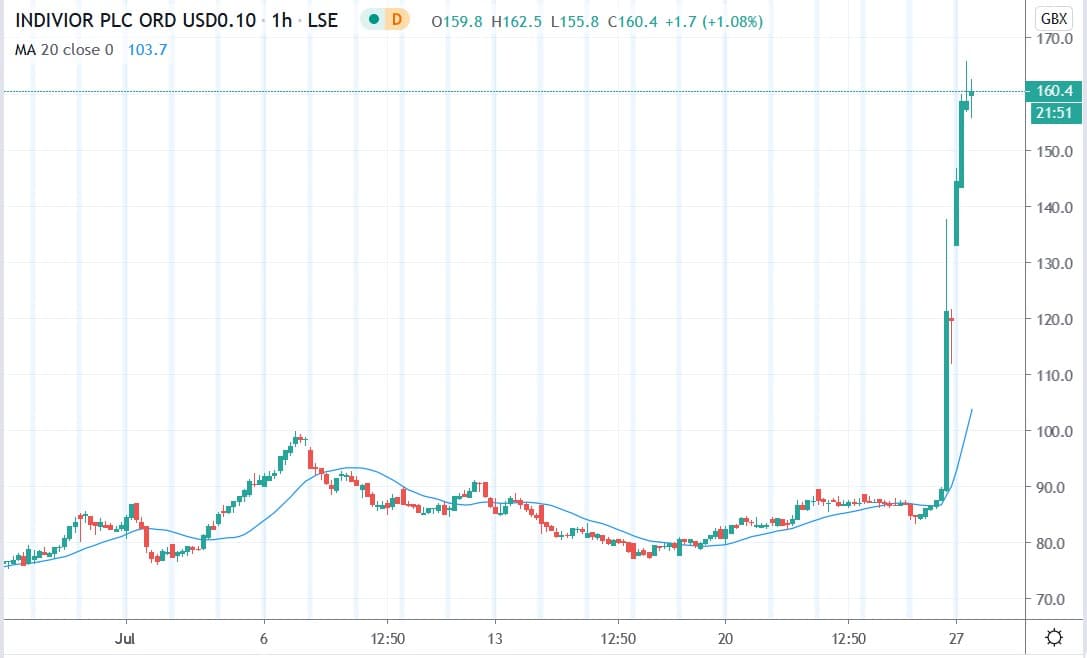 The drug has highly addictive properties that were hidden from medical practitioners. Reckitt Benckiser agreed to pay $1.4 billion last year to settle similar claims.
Indivior Solutions Inc pleaded guilty to the felony charge and agreed to disband its Suboxone sales team and to remove medical practitioners from its promotional programmes.
Investors were quite happy with the fact that the company had finally settled the case allowing it to focus on its core business and put the opioid pandemic scandal behind it for good.