Shares of British country fashion company Joules Ltd (LON: JOUL) today surged higher despite the company reporting a £2 million loss in FY20 as online sales drove its revenues. The company reported that online sales made up 57% of its revenues in the year ended May 31 as compared to 49.5% the previous year.
The firm reported a £2 million pretax loss as of May 31 as opposed to last year's £12 million profit as revenues fell 12% to £190 million due to the coronavirus pandemic lockdowns and the Christmas stock blunder.
The fashion retailer reported that online sales were up 70% since June 1 2020, which marked the start of its 2021 financial year. The trend indicates that consumers still prefer to shop online despite the company reopening all its stores, which also recorded improved foot traffic and sales.
Nick Jones, Joules CEO said: "We are very encouraged by the more than 70% growth in eCommerce demand since the start of the new financial year as well as the performance of our stores since reopening."
Joules share price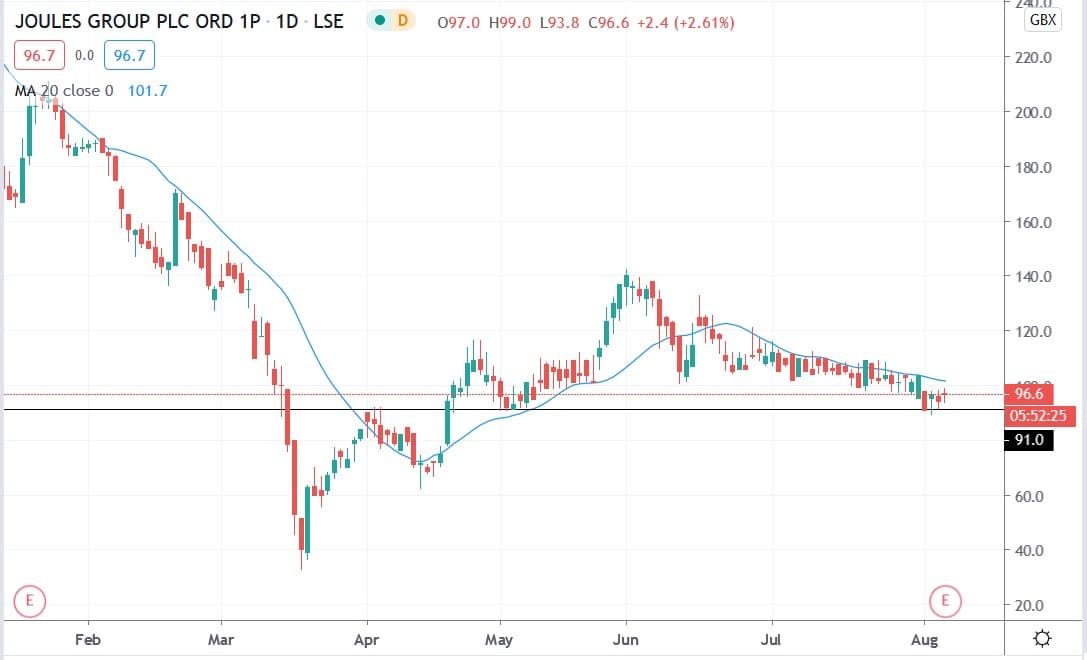 Joules shares were up 2.61% to trade at 96.6p at the time of going to print.