It is easy to get rather bearish given the news flow, but the headline risk remains elevated, especially for the short-term traders. China risk seems to be changing from positive to negative within hours during the day.
The SPX remains stuck inside the positive trend since June and the short-term negative trend since highs in September. As I have pointed out, 2880 remains the key support level to watch, while resistance is the negative short-term trend line.
From a technical point of view we should be seeing a break out occurring sooner than later.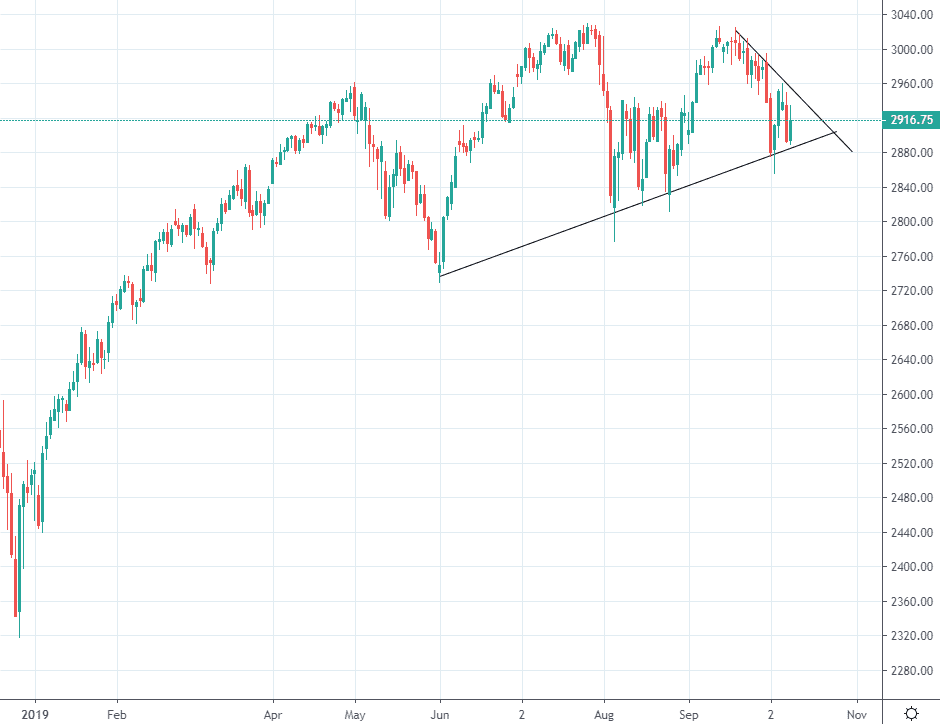 JPY is still one of the world's biggest risk indicators according to me. Interesting to see is the fact the JPY has been weakening lately, while the SPX has been coming off, something we have not seen in a while.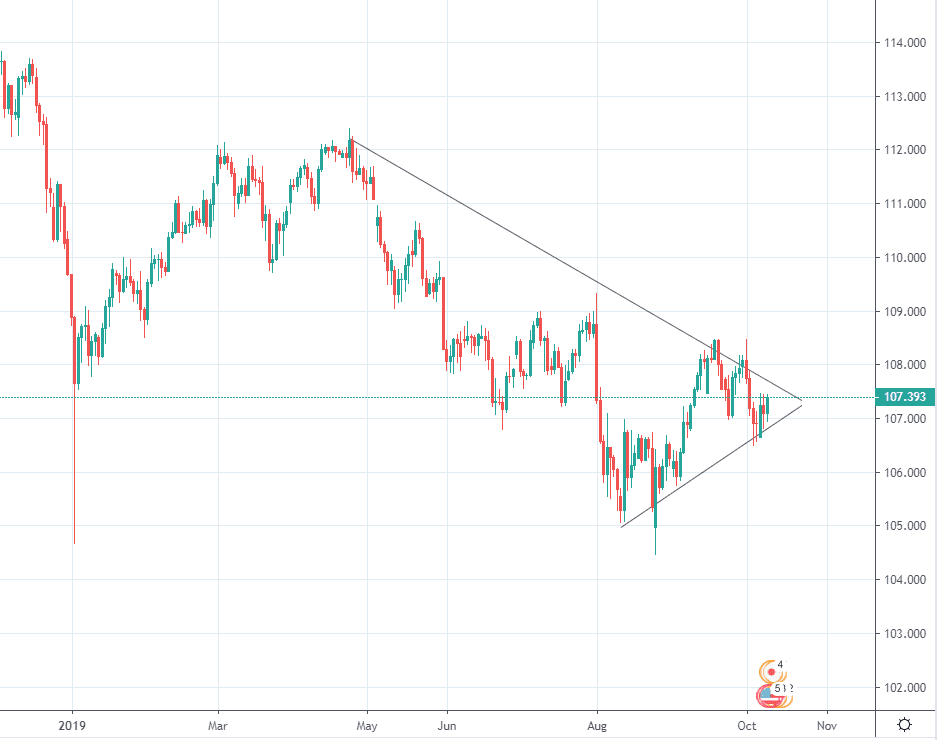 The longer-term chart of SPX versus the JPY continues to show a big gap, but note how the two have moved in tandem, especially during the sharp sell offs in SPX. It is therefore interesting to see how people have not been rushing into the safe heaven JPY during this last mini "crisis".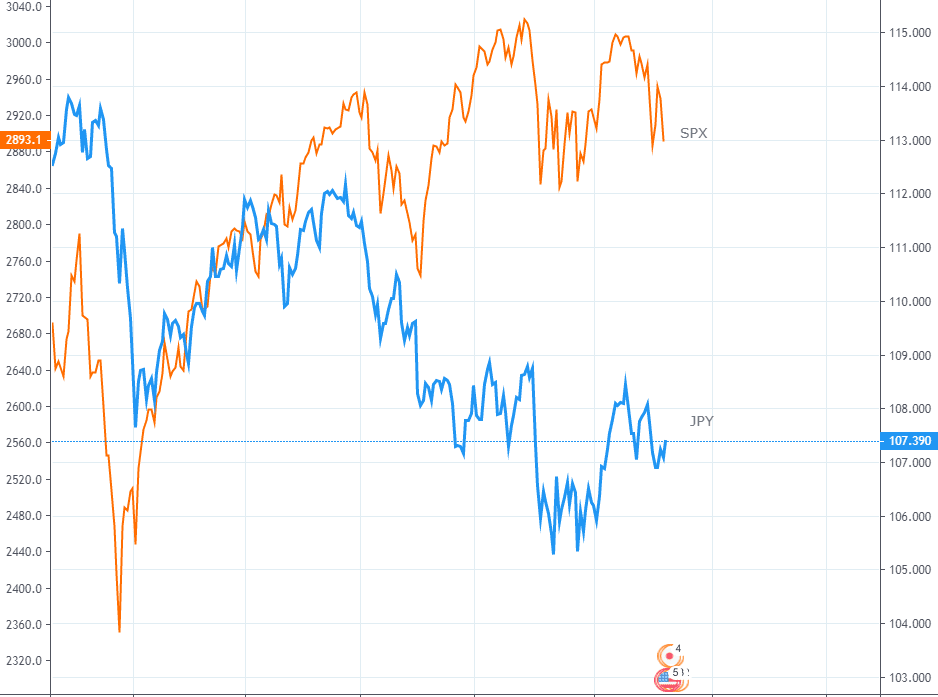 I do not have a strong opinion on the JPY itself although I still have a slightly bearish view on markets, but given the behaviour of the JPY, I remain vary of getting too bearish here. JPY is still one of the strongest global macro indicators and should be followed closely.
Key level is the big 108 level. A close above that would reignite the weakening of the JPY and would be all things equal positive for the risk sentiment.