Shares of UK specialist pension provider Just Group Plc (LON: JUST) today surged 15.81% higher after the company reported better than expected half-year earnings results.
The insurer's underlying operating profits rose to £117 million  ($152.98 million) for the half-year ended June 30 as compared to £114 million recorded last year.
The company which serves pensioners who are at greatest risk from the coronavirus pandemic said it has replaced home visits with remote access to protect its customers.
The firm's Solvency II capital coverage ratio improved to 145% from 141% in December 2019 reflecting its strong financial position.
The insurer explained that: "The Group continues to manage its capital position and outlook following the significant regulatory changes relating to equity release mortgages."
Adding that: "Taking this into consideration with the present economic uncertainty, the Board is not recommending the payment of an interim dividend."
The insurer also did not pay a dividend last year citing the ongoing regulatory changes.
Just Group share price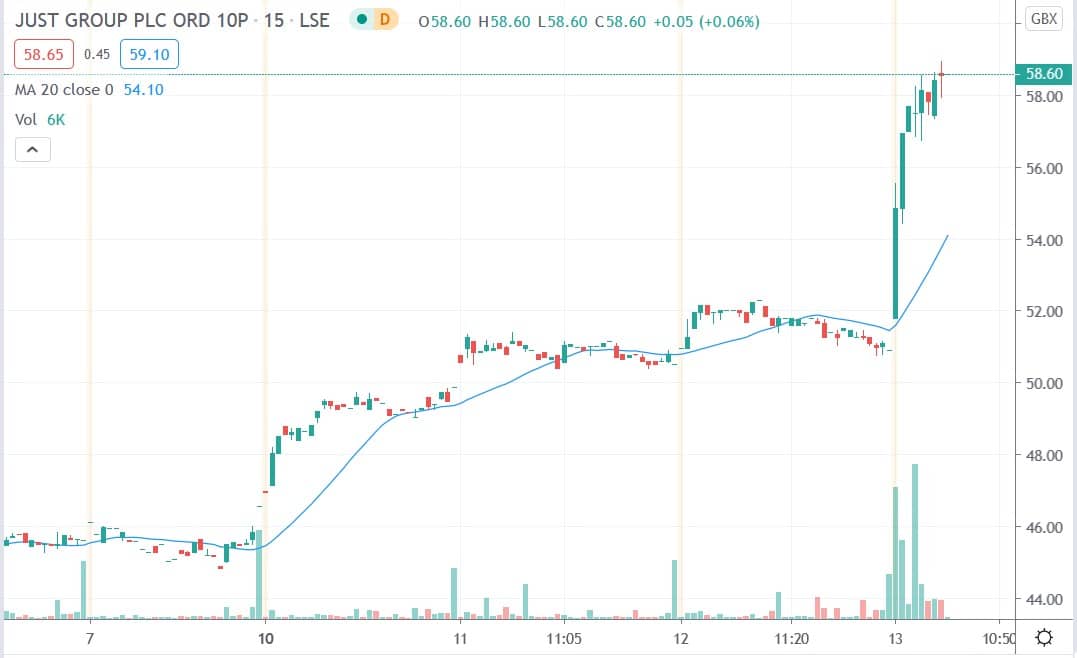 Just Group shares today rallied 15.81% higher to 58.95p having closed yesterday trading at 50.9p.