Eastman Kodak (NYSE:KODK) shares have surged premarket on Tuesday after the company revealed in a filing with the Securities and Exchange Commission (SEC) that D.E. Shaw & Co has a stake in the company…
D.E. Shaw is a hedge fund owned and founded by David Elliot Shaw, an American billionaire, and former hedge fund manager.
The company's 5.2% stake in Kodak represents 3.94 million shares.
Kodak share price…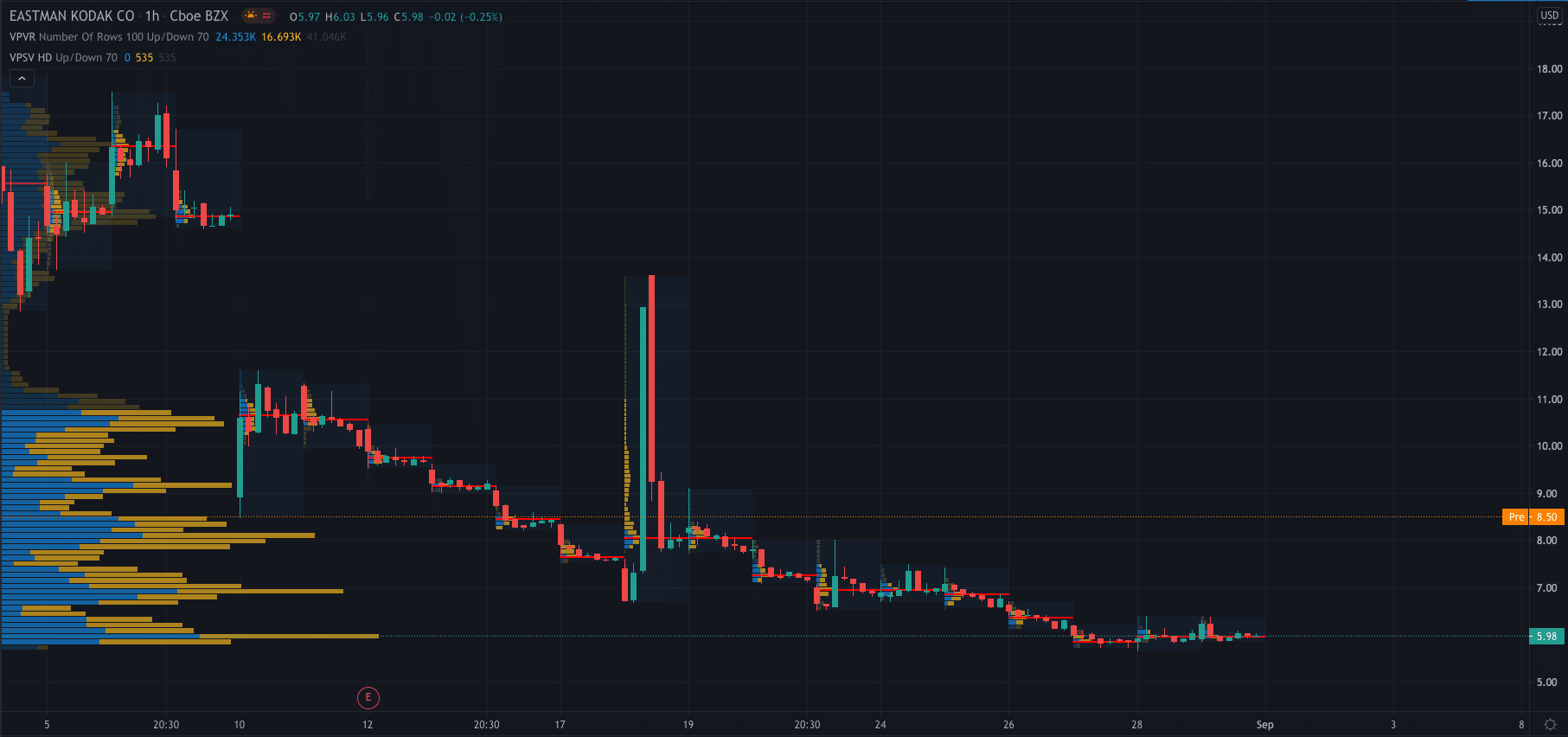 Source: TradingView
After the filing Kodak shares surged and are currently trading at $8.66, after a rise of 44.82% in post and premarket trading.
However, its stock price is still well below the high of $59.15 back in July after the company was awarded a $765 million government loan to help manufacture pharmaceutical products.
That loan has now been put on hold amid government scrutiny and an SEC investigation regarding insider trading after heavy trading volume the day before the announcement.