Shares of Lloyds Banking Group (LON: LLOY) were down 9.3% today after the lender announced that it made a rare £676 million pretax loss in Q2. The loss was mostly attributed to the £2.4 billion provisions for bad loans set aside by the bank, which saw it trade at 25.71p.
The loss is a huge departure for the high street lender as it made a £1.3 billion profit in a similar period last year. The loss was also much larger than the consensus analyst estimate of £31 million but was in line with general trends in the banking industry.
Lloyds is not the only bank that has set aside billions to cover bad loans, Barclays announced yesterday that it has set aside £1.6 billion for bad loans. Spain's Santander also set aside a huge amount for the same reasons resulting in a loss.
Lloyds Banking Group share price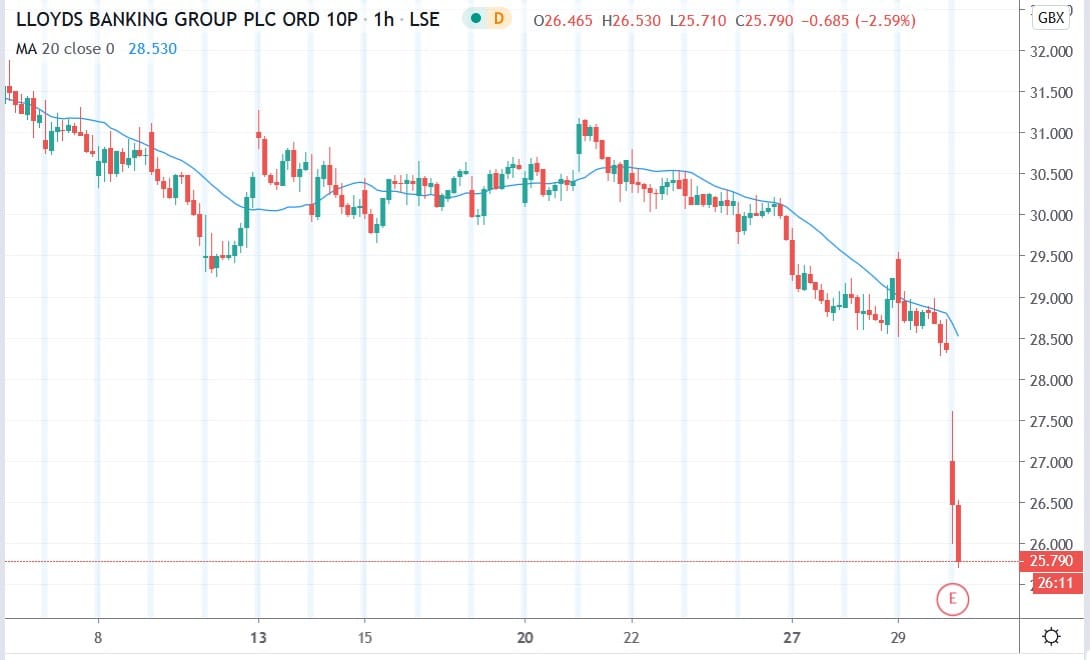 António Horta-Osório, the Lloyds bank's CEO, said: "We are, of course, aware that the support we are providing to our personal and business customers to help them through the current crisis will have a cost to the group."
The bank has given over 1.1 million payment holidays to customers while lending over £9 billion to cushion businesses from the impact of the coronavirus.