Let's review the long gold arguments I outlined over the past weeks.
Gold is moving higher today post the Fed. What is interesting here is the fact gold has traded in a relatively long consolidation. Recall my post on consolidation from two weeks ago. Investors tend to change hands, from weak to strong in all consolidations. This is what has been happening in gold. The entire big move higher needs a pause and it is in this consolidation that the shift of psychology among the fast money versus longer term money changes.
Gold is trading well again, pushing the 1510 level as of writing. To me this looks like an attempt to take new highs. Watching gold in the coming days is crucial. A strong close will most probably reignite the bullish momentum.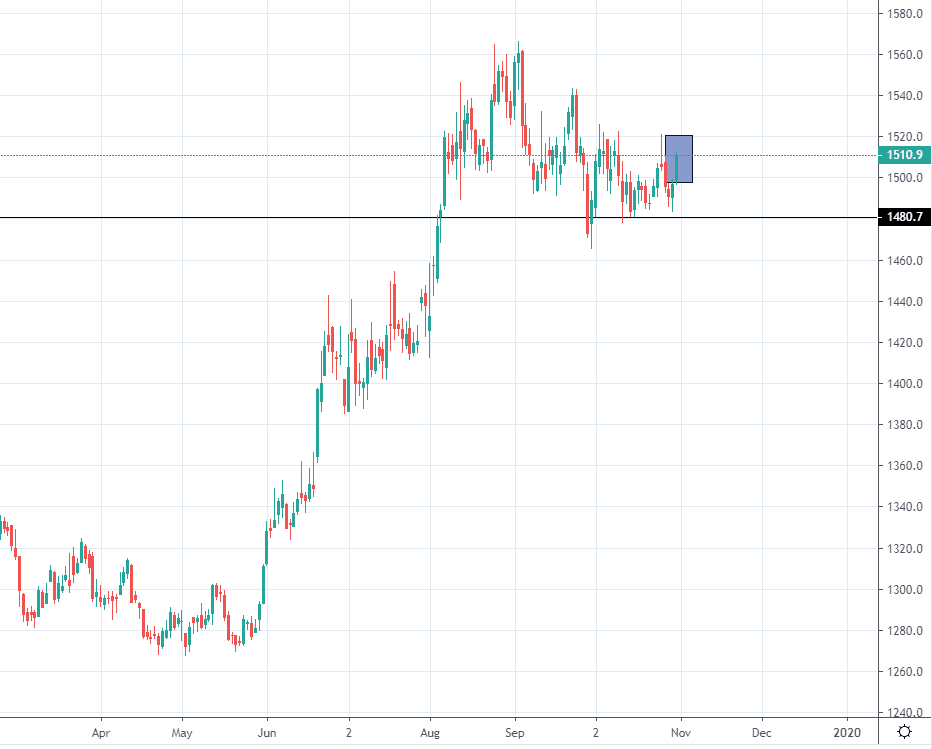 The weekly multi year chart shows how gold managed bouncing right on the big support levels. All sharp trends need pauses to accumulate strength, gold is no different.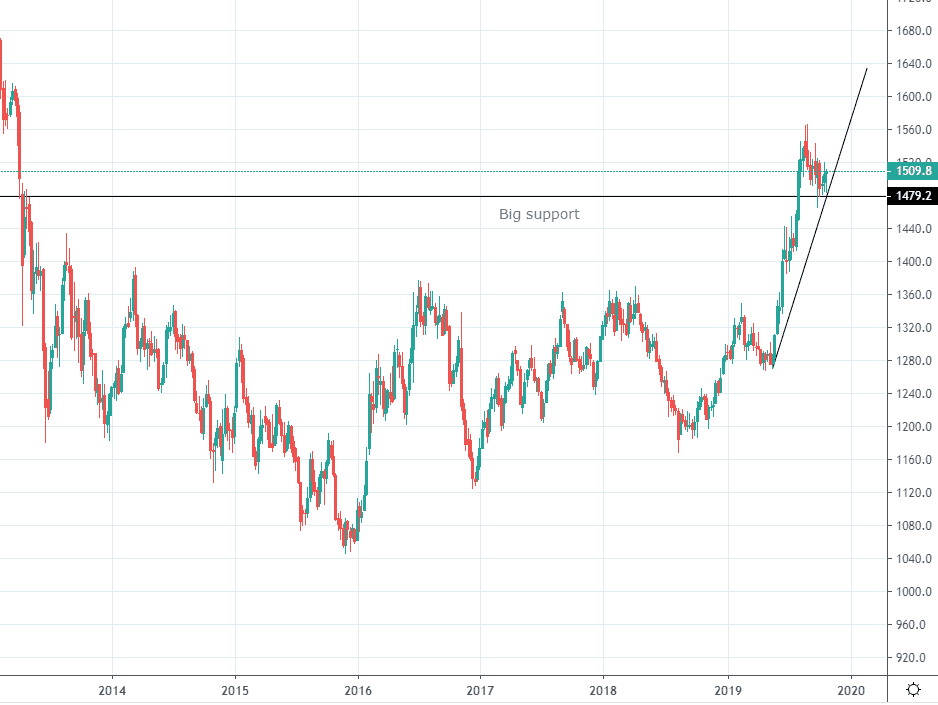 The zoomed in chart shows how the 1480 support has held. This is a very big and important level now as it has been tested so many times. A close above the 1510 level would be important, and should gold take out 1520, I believe we will see new highs and a test of 1560 again.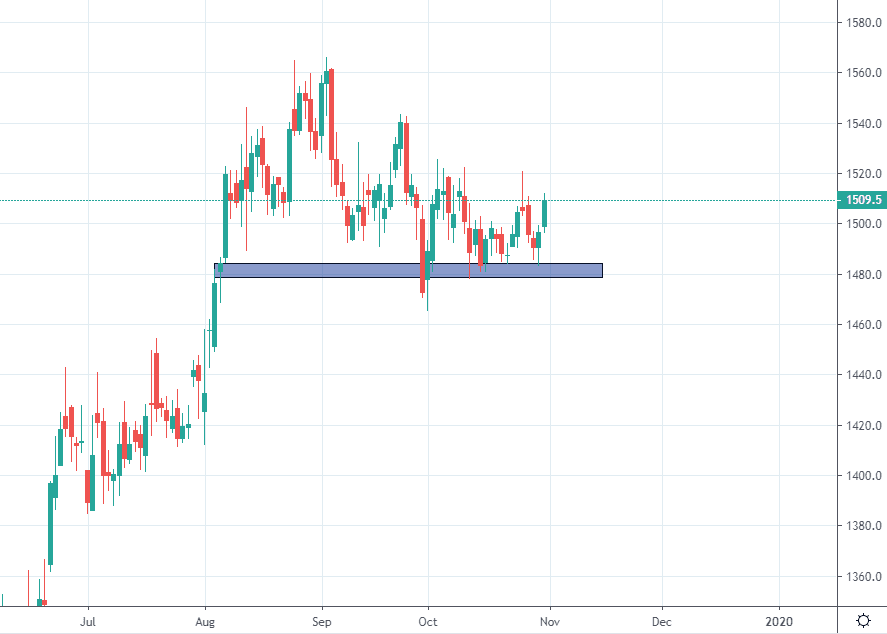 One of the big drivers of gold is big moves in the USD. Gold has climbed despite the fact the DXY has been climbing higher as well, but the big moves in the DXY have been accompanied with big moves higher in gold.
Below is my most recent longer term DXY chart updated. The DXY is losing momentum by the day and I would watch a possible break down lower in the DXY index. A weak USD is good for gold.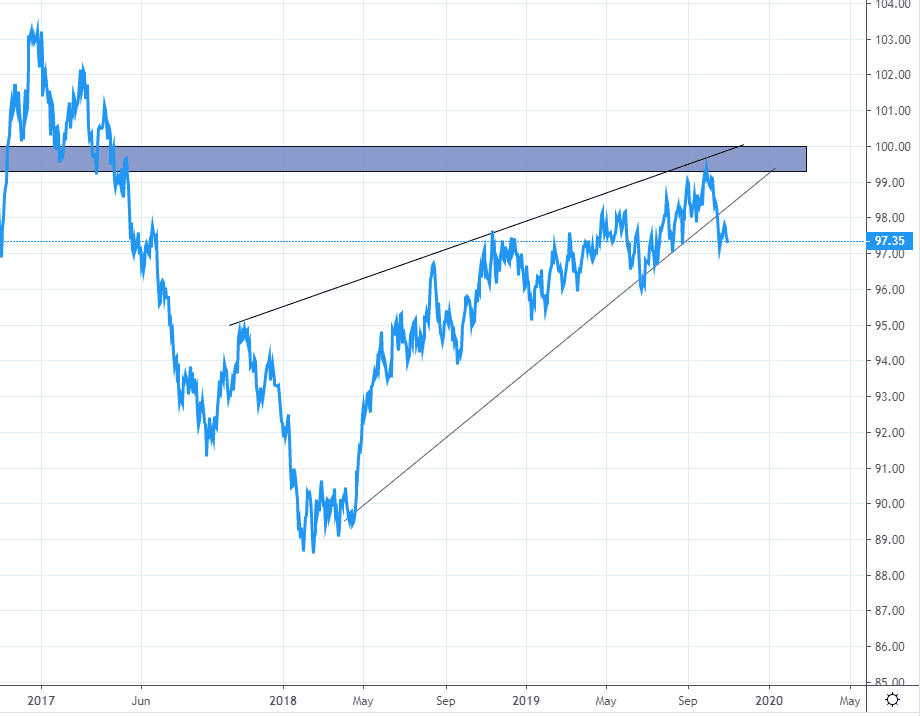 Big moves lower in the DXY tend to be magic for gold. Another argument for the long gold trade here, is the fact yields have once again started moving lower. US 10 year has fallen substantially post the Fed last evening.
To sum it up, I remain bullish gold, and will be adding to long gold here.