Microsoft teams, released initially to users in 2017, recently announced many new capabilities to help users when working from home.
This has resulted in a surge of new users recently due to the increased amount of people working from home, a consequence of the coronavirus outbreak.
The company offers Teams as part of their office 365 subscription.
As of March 2019, Microsoft said that they had an active user base of 44 million. The figures skyrocketed in the week prior as it grew by 12 million daily active users.
The company also stated that 93 of the Fortune 100 companies had implemented the Microsoft Teams program into their company.
Microsoft has seen the company's share price gain some traction in recent days, and while the recent mass sell-off has still had an impact, their stock is still up by 16.7% this past year.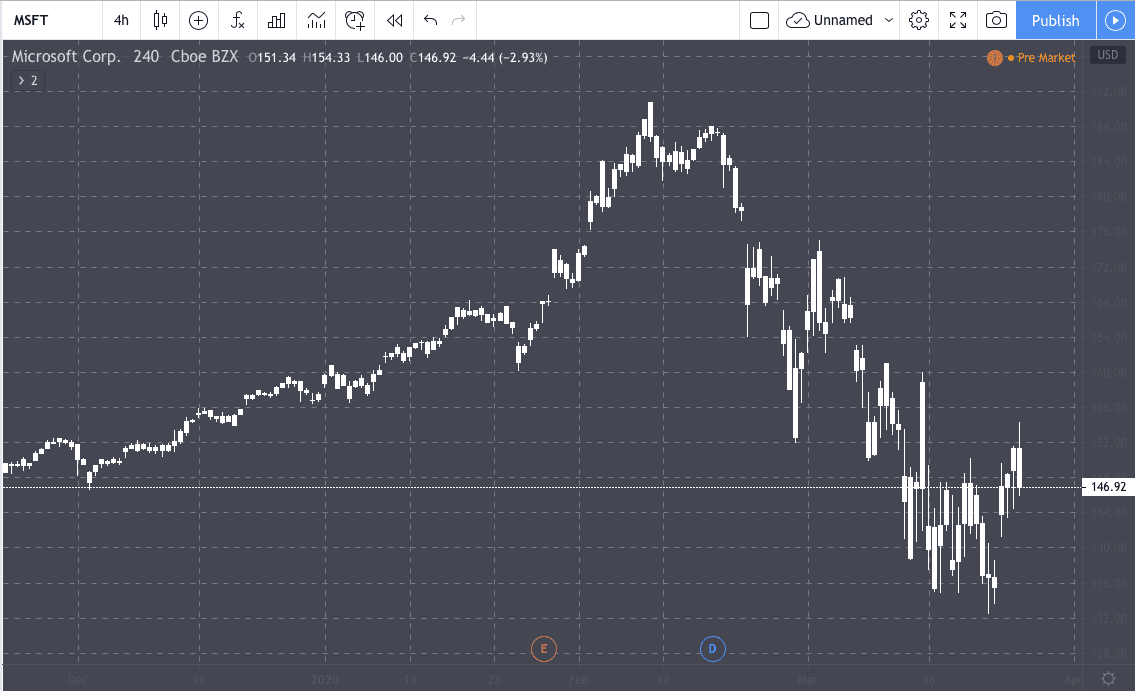 Microsoft Teams have recently updated the meetings area of their service with new features that include enhancing audio, reducing background noise and a raise hand feature.
There is also the ability to schedule meetings and interviews with participants who are outside of the company.
As well as the many new features added to the software, they have also added new hardware to accompany the Teams program. These include headsets, Teams Walkie Talkie and Teams Phones. All designed to enhance the capabilities of remote workers.
Being able to integrate features such as Outlook, and Yammer has enhanced users experiences.
If we compare the amount of daily active users on Microsoft Teams to the amount using Slack, there is a large gap. Currently, Teams have, as mentioned earlier, 44 million daily active users, while Slack has "only" 12 million, dwarfing their nearest competitor.
The growing work from home trend has seen the need for enhanced communications amongst employees explode, and companies such as Microsoft are benefitting from that explosion.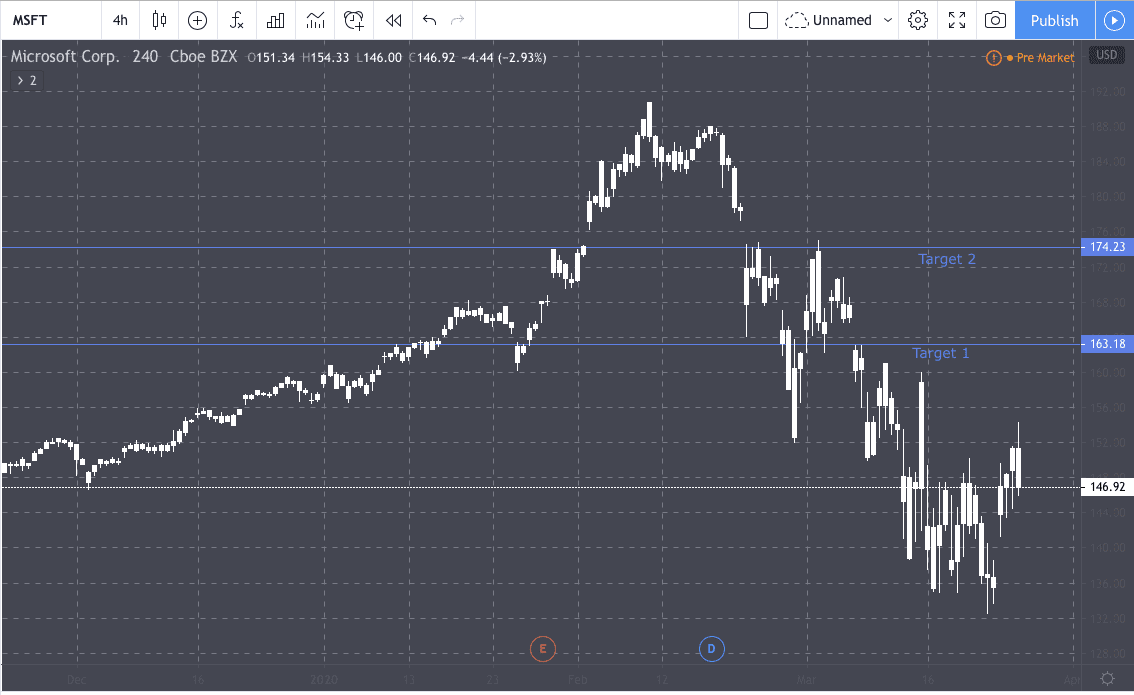 If we take a further look at Microsoft's share price, they haven't been hit too hard by the downturn, currently consolidated and trading at $146.92.
However, there is room for more upside. If we can get a clean break of the current consolidation area, then I will be targeting $163 as my first profit target with my second at $174.
I feel we have good potential for a rise in this stock due to what I think will be a continued increase in its user base, which will see more subscribers to Office365.