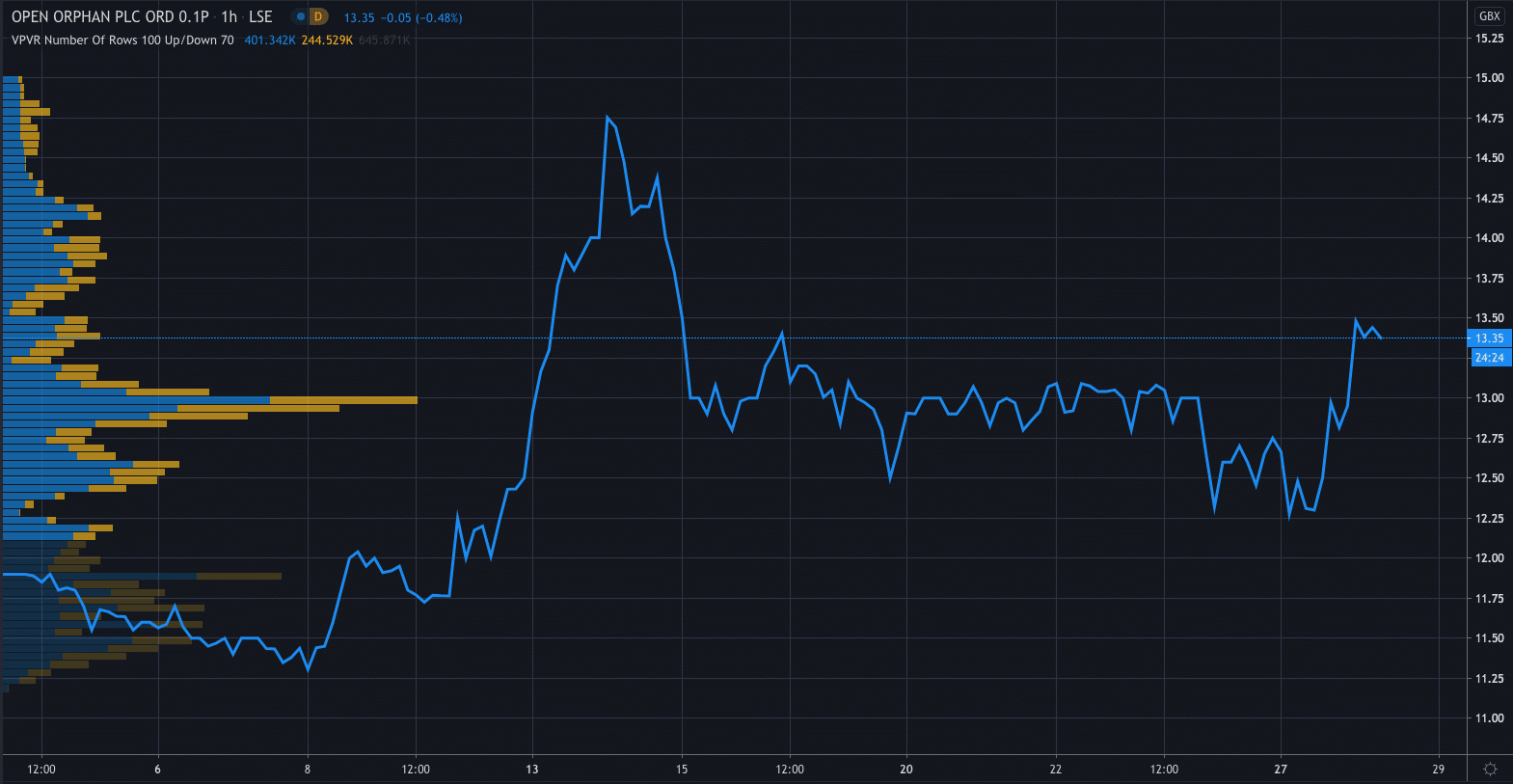 Shares in CRO pharmaceutical services company, Open Orphan (LON:ORPH) have shot higher in the early part of Tuesday's session after the company announced a new contract with Codagenix Inc to conduct a first human phase one trial for its SARs-CoV-2 vaccine candidate. 
The company said that its phase one study will start in early autumn at "its state-of-the-art quarantine facility in Whitechapel in London," with initial data expected to be available by the end of 2020. 
According to Open Orphan's press release, Codagenix's vaccine, "CodaVax-COVID is a live-attenuated vaccine that replicates very slowly, but contains all SARS-CoV-2 proteins, unlike most other vaccines that only contain the viral spike. This vaccine has the potential to induce broad antibody, cellular and mucosal immunity with a single intranasal dose."
After the announcement was made, shares in Open Orphan surged over 7% higher up to 15p per share. It has since pulled back lower to 13.40p, up 4.09% on the day.
"We are proud to be conducting this Phase I study for Codagenix, a leader in their field, as it will help bring a promising vaccine candidate to the public to help combat the COVID-19 pandemic as quickly as possible.
hVIVO, with its unique quarantine facility, is one of the few organisations in the world that has now publicly stated that it is working on testing COVID-19 vaccines for efficacy using human challenge model clinical trials.
Today's announcement also shows that hVIVO's quarantine facility is uniquely suited to conducting Phase I studies for infectious disease vaccines such as this," said Cathal Friel, Open Orphan's executive chairman.