Shares of Paratek Pharmaceuticals (NASDAQ: PRTK) today spiked 37% higher on rumours that the company could ink a loan deal with BARDA similar to the $765 million loan deal Kodak got from the government.
Traders were circulating a press release published on April 1, 2020, indicating that the Biomedical Advanced Research and Development Authority (BARDA) had signed a $20 million funding deal with the company.
The loan was for the onshoring and security requirement activities for the manufacturing of NUZYRA, a drug used to treat Anthrax.
Evan Loh, MD, Paratek's CEO, explained at the time that: "Establishing our entire manufacturing process in the United States and ensuring that these facilities are secure is an important step for protecting Americans and for pandemic preparedness."
Adding that: "This initiative helps to further secure NUZYRA's overall supply chain, adding a comprehensive secondary supply chain to our existing infrastructure."
Paratek Pharma share price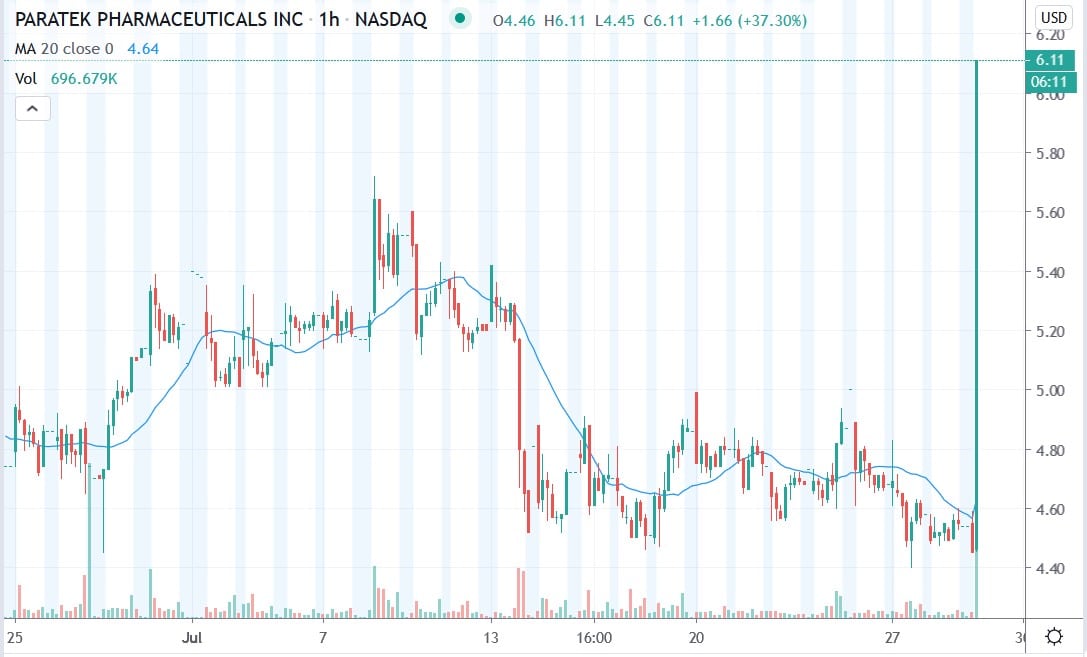 The stock had since retraced some of its gains at the time of publishing after the Nasdaq halted trading of the shares twice.