Phoenix Global Resources (LON: PGR) London-listed shares have surged over 26% higher in Monday morning trading after the company made three announcements on Friday after markets closed…
The independent oil and gas exploration company announced a new CEO, production restarting and cost reductions across the business.
The new CEO has been named as Pablo Bizzotto who was previously the Upstream executive vice president at YPF and worked f0r Pan American Energy.
The company also stated that production has restarted at its operating licenses in Puesto Rojas, Tupungato, and Aramisqui, as well as its non-operated license in Chachahuen and that it is expected to continue if demand in Argentina continues to increase.
However, the current production levels are lower due to the coronavirus pandemic.
Finally, Phoenix announced cost-cutting measures across the company in the hope that they will be able to produce oil and lower prices whilst being profitable and put the company on a "sound financial footing."
Phoenix share price…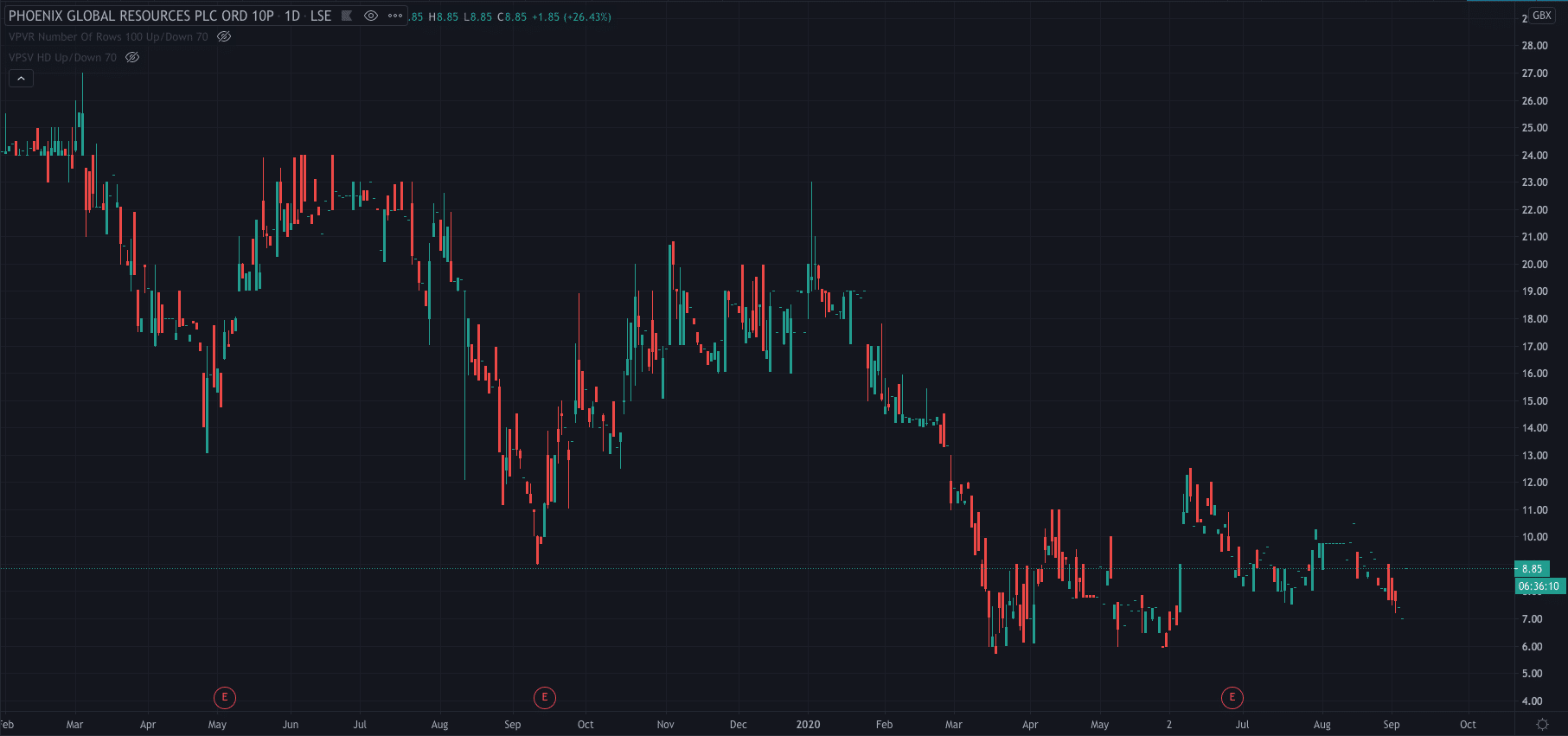 Source: TradingView
Phoenix shares jumped at the open and are currently trading at 8.85p per share, up 26.43% on Monday.
However, its share pierce is still down over 49% this year.