Shares of Sanofi (EPA: SAN) are trading modestly higher today in Paris after the pharma giant agreed a deal to buy the U.S.-based Principia Biopharma for nearly $3.7 billion.
Principia Biopharma specializes in research areas such as autoimmune and allergic diseases. Sanofi agreed to pay $100 per share, which is a premium of around 10% compared to the closing price of Principia stock on Friday. 
"This acquisition advances our ongoing R&D transformation to accelerate development of the most promising medicines that will address significant patient needs," said Sanofi Chief Executive Paul Hudson. 
The French pharm giant expects to complete the transaction before the end of the year. The Principia deal represents Sanofi's latest investment in the biotech sector. Last year, Sanofi acquired the biotechnology company Synthorx for around $2.5 billion.
"We like the relatively low risk value accretion of this deal with longer-term optionality, that fits within the strategy of deploying firepower across numerous bolt-on deals," wrote brokerage Jefferies, maintaining a 'buy' rating on Sanofi.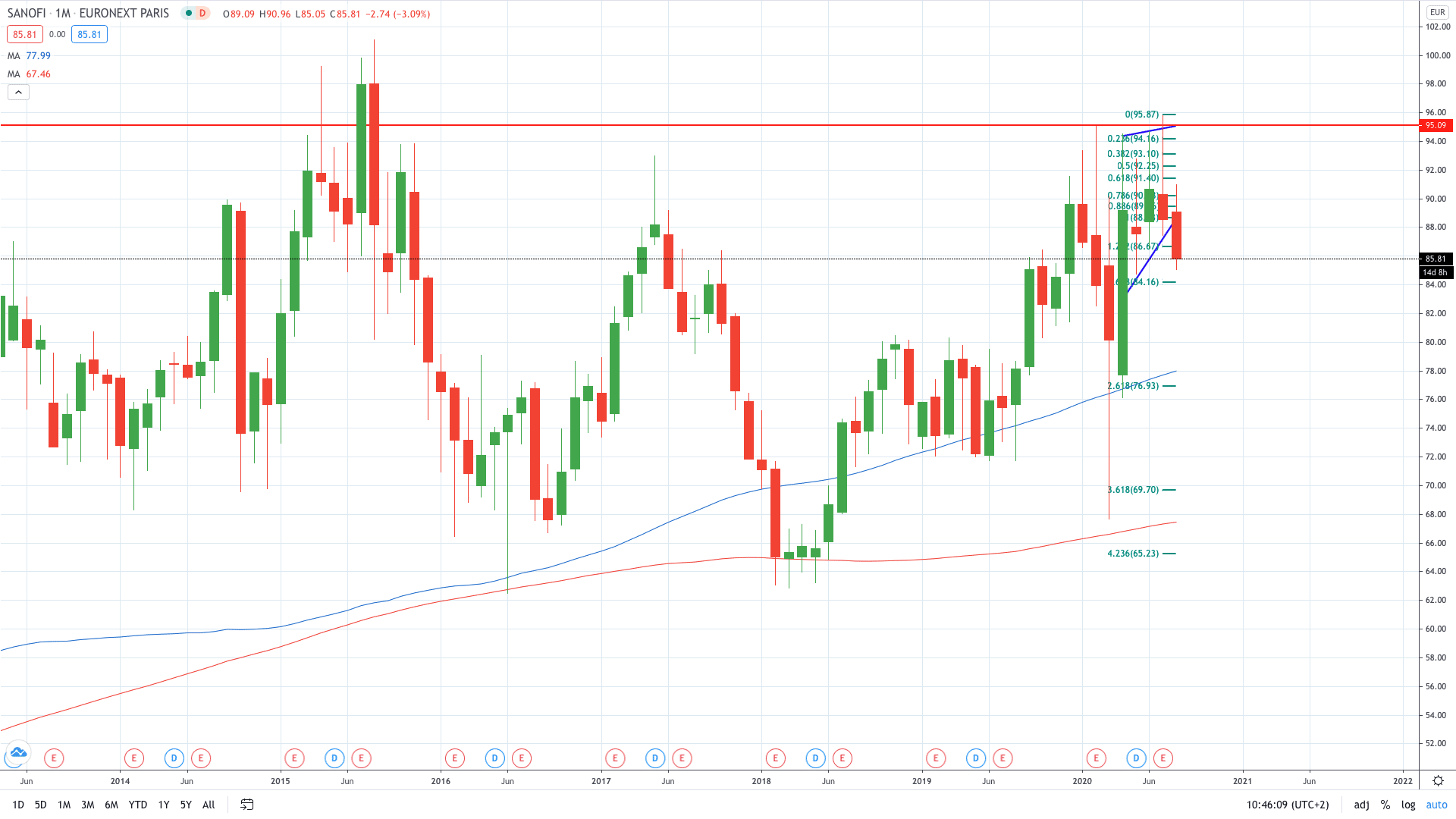 Sanofi share price trades around 0.6% higher today. It has traded in a downtrend in the last 3 weeks after hitting a 5-year high above the 95.00 mark.