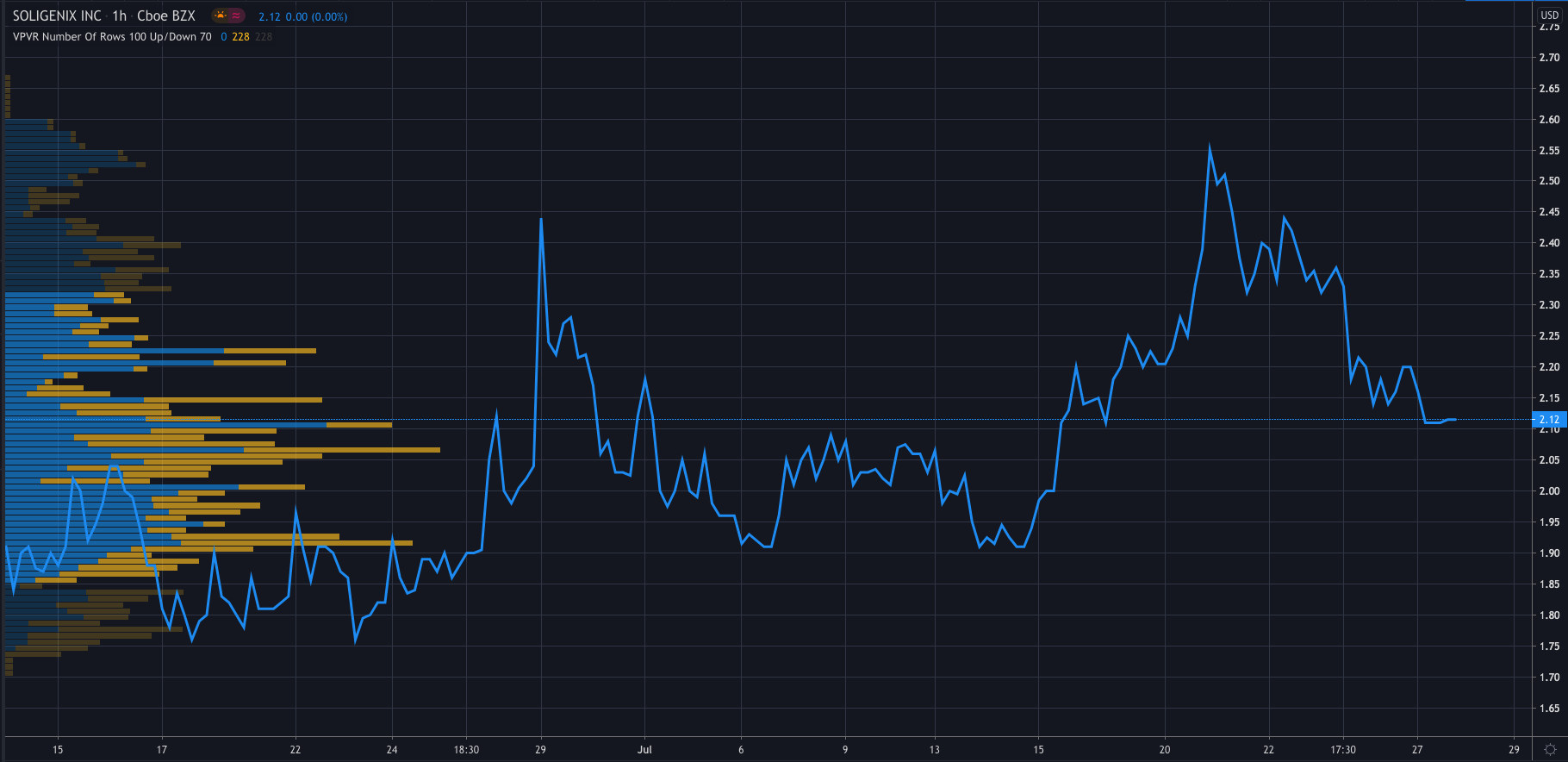 Nano cap stock Soligenix's (NASDAQ:SNGX) shares have surged higher in premarket trading after the company announced the publication of its study on its COVID-19 vaccine…
The company said that its drug CoVaccine HT produced rapid immune responses and demonstrated "immunity of both broad-spectrum antibody and cell-mediated, rapid onset immunity is possible using the CoVaccine HT (CoVaccine) adjuvant". Soligenix continued by saying that there is no limit on the number of times the vaccine can be used, which makes it suitable for at-risk groups such as the elderly.  
The biopharmaceutical company's share price rocketed 43% after the news, where it is now trading at $3.02 in premarket trading. It is one of the biggest moving stocks before the US market open on Tuesday.
"We believe that creating a vaccine with enhanced stability at elevated temperatures that can obviate the costs and logistical burdens associated with cold chain storage and distribution has the potential to provide a distinct advantage over other COVID-19 vaccines currently in development and simplifies worldwide distribution," stated Christopher J. Schaber, PhD, President and Chief Executive Officer of Soligenix. 
"Our approach appears to be unique in its use of a well-established, well-understood, and safe, subunit platform coupled with a novel adjuvant and a thermostabilizing formulation. We are very encouraged with the latest results and look forward to continuing to advance development of CiVax," said Schaber. 
Soligenix confirmed that the development of the vaccine is ongoing.