Shares in Sonoma Pharmaceuticals (NASDAQ:SNOA) are on a tear premarket after the company announced, along with MicroSafe Group, that MicroSafe disinfectant and sanitizer manufactured by Sonoma has passed the Boeing Specification Standard and the British Aerospace Airbus Specification.
The passing of both tests validates the compatibility and safety fo the products on both the interior and exterior parts of Boeing and Airbus aircraft. 
Global healthcare leader Sonoma and Dubai-based healthcare solutions provider MicroSafe said the product was developed as an effective way to kill COVID-19 bacteria, with MicroSafe's Founder and CEO, Safa Qadumi commenting that it has "a 30 second kill time."
"Conforming with the material compatibility standards set forth by Boeing & Airbus, together with our 30 second kill time of bacteria & viruses on hard surfaces, allows us to advance the use of MicroSafe Disinfectant & Sanitizer into the airline industry. Recently, MicroSafe Disinfectant & Sanitizer (brand name "Nanocyn" in Australia) was approved and entered into the Australian Register of Therapeutic Goods (ARTG) for use against SARS-CoV-2 (COVID-19)," said Mrs. Qadumi.
As the travel industry looks for ways that it can successfully reduce the risk of the coronavirus spreading on its planes, Sonoma and MicroSafe's disinfectant and sanitizer now look as though it will be a go-to product for airlines when cleaning aircraft, opening up a new industry in which to sell its products.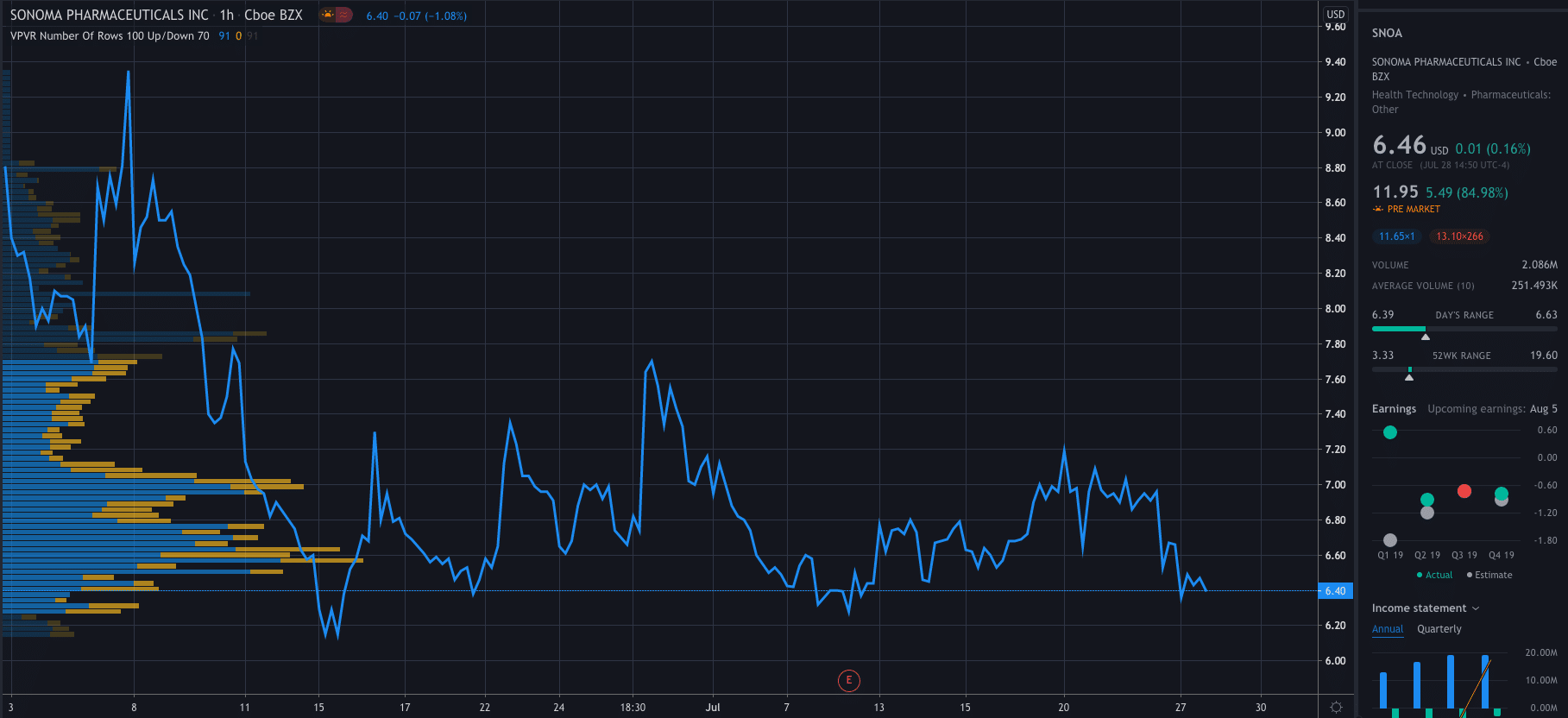 Investors certainly look as though they feel the same way as Sonoma's shares have skyrocketed in premarket trading. After closing yesterday's session at $6.46 per share, they shot higher in post-market trading on Tuesday and in premarket trading today to $13.88 per share, 114.86% higher.