Shares of security technology company Spectra Systems have skyrocketed on Monday after the company released its 2020 first-half results ending June 30th.
The company reported a pre-tax profit of $1.97 million, slightly lower than the $1.99 million during the same period last year, while its adjusted earnings per share came in at $4.6 cents compared to $4.8 cents during the same period in 2019.
The leading cause for Spectra's share price jump came because of comments made regarding its earnings for the rest of the year.
The company said that it "expects to significantly exceed market expectations for 2020," despite the COVID-19 pandemic and that there will be "significant positive earnings throughout H2."
Spectra went on to say that it anticipates an end of year dividend that is similar to the one paid in June 2018, which came in at $0.06 per share.
Spectra share price…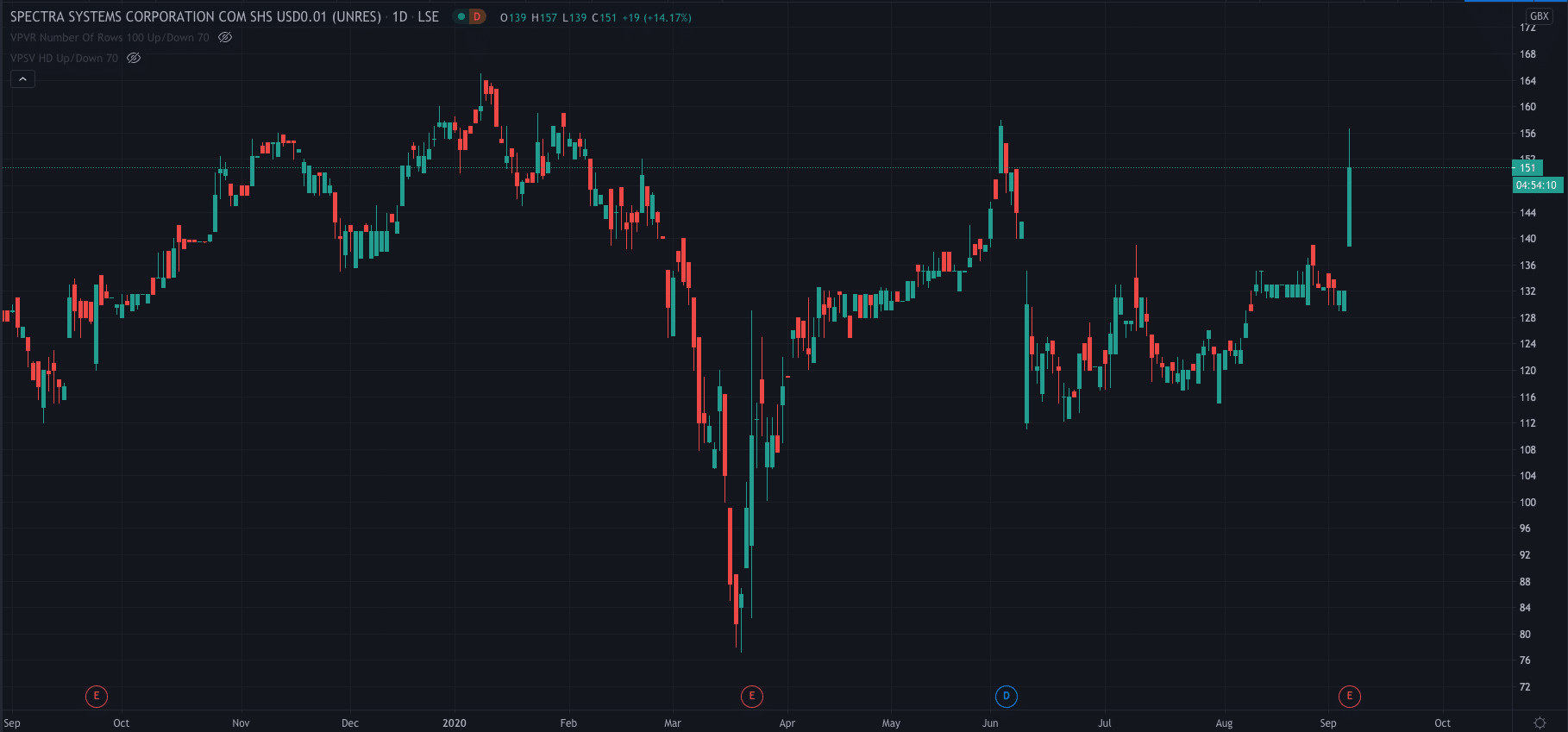 Source: TradingView
The company's share price surged after the report and is currently trading at 151p, up 14.17% having earlier reached a high of 157p per share.
Spectra's Chief Executive Officer, Nabil Lawandy, said that he believes banknote demand will help the company to reach its goals…
"Discussion with central banks during H1 have reinforced our belief that worldwide demand for banknotes will be significantly higher this year than last year and that this will positively impact our earnings in H2 of this year."
"Finally, our secure transactions group continues to win renewal contracts and our Aeris banknote cleaning system has attracted unprecedented attention from potential central bank and casino customers during the first half of 2020. We are optimistic that the COVID 19 fueled interest in Aeris will result in a sale of a unit in 2021."