State Bank of India (NSE: SBIN) shares today surged 4.2% higher after the Indian lender reported that its Q2 earnings were up 81%. SBI, which is India's largest lender by net assets generated net profits of Rs 4,189.4 crore ($559.7 million) in Q2 2020, an 81% increase to last year's Rs 2,312.20 crore ($308.9 million).
The lender's stock of bad loans also improved when measured as a percentage of its loan book falling to 5.44% versus the 6.15% recorded in Q1 and the 7.53% figure printed in Q2 2019.
The bank's results are the polar opposite of the trends in most countries globally given that British banks such as Standard Chartered and Lloyds Bank Group reported massive losses during Q2, which saw the provisions for their bad loans soar.
American banks have also reported negative figures after their economy was battered by the effects of the coronavirus pandemic lockdowns.
SBI share price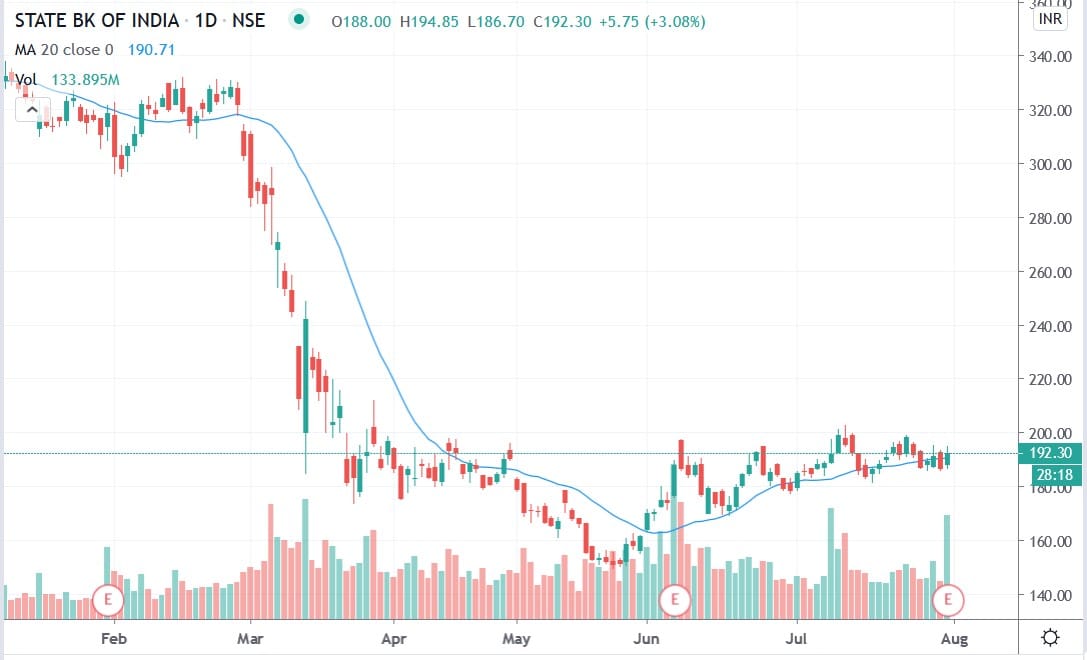 Despite today's positive earnings report, State Bank of India is still trading near multi-year lows printed in May following the COVID-19 selloff in March presenting a great buying opportunity.