Last night US senators and administration officials reached an agreement on a gigantic economic stimulus bill to help reduce the impact of the coronavirus on the economy.
Later on today the Senate will vote on the $2trillion package, and there will then be another vote in the House of Representatives after.
It has been described as one of the most extensive rescue packages in American history.
However, detailed information on the deal will not be available until later on today, although we do know that it will help Americans with bills, provide loans to small businesses and help stabilise industries.
It is expected that the stimulus package will help to boost the economy with aid which will include cheques sent directly to US citizens.
Throughout the day yesterday, markets were positive on the expectation that the stimulus package would be agreed and passed. The Dow Jones Industrial Average made its biggest daily gain since 1933, while the S&P 50 and FTSE 100 enjoyed their best days since the global financial crisis.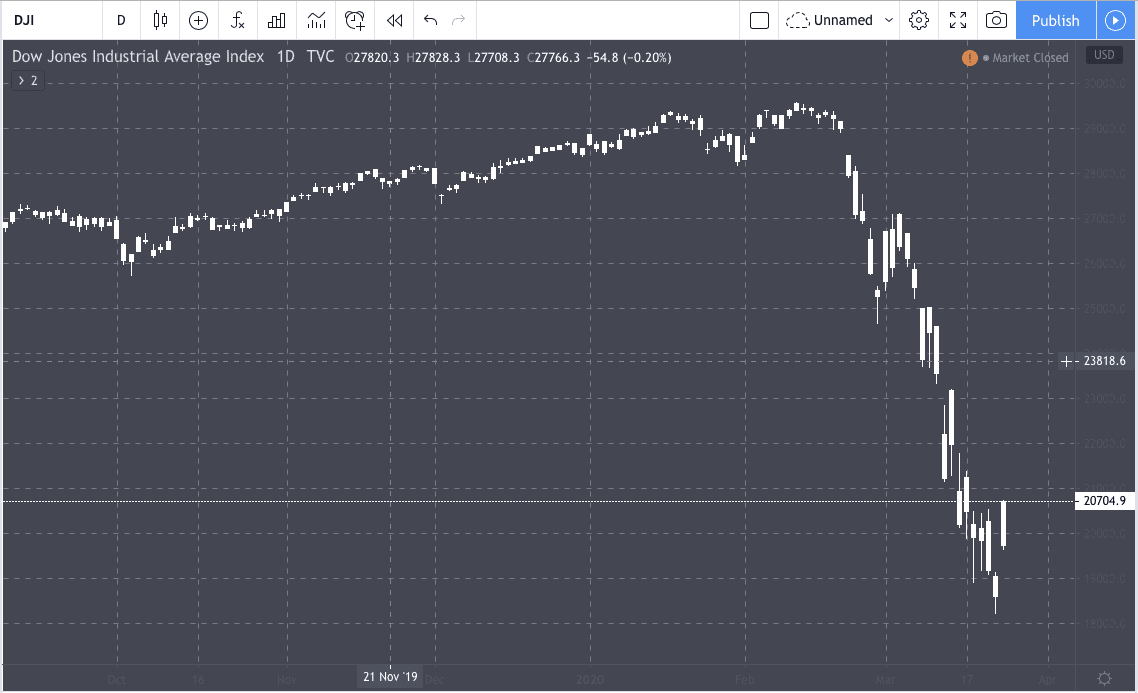 Elsewhere we saw gold pump higher, now trading at 1603, and currencies such as the Australian dollar and Great British pound make significant gains against the safe-haven of the dollar.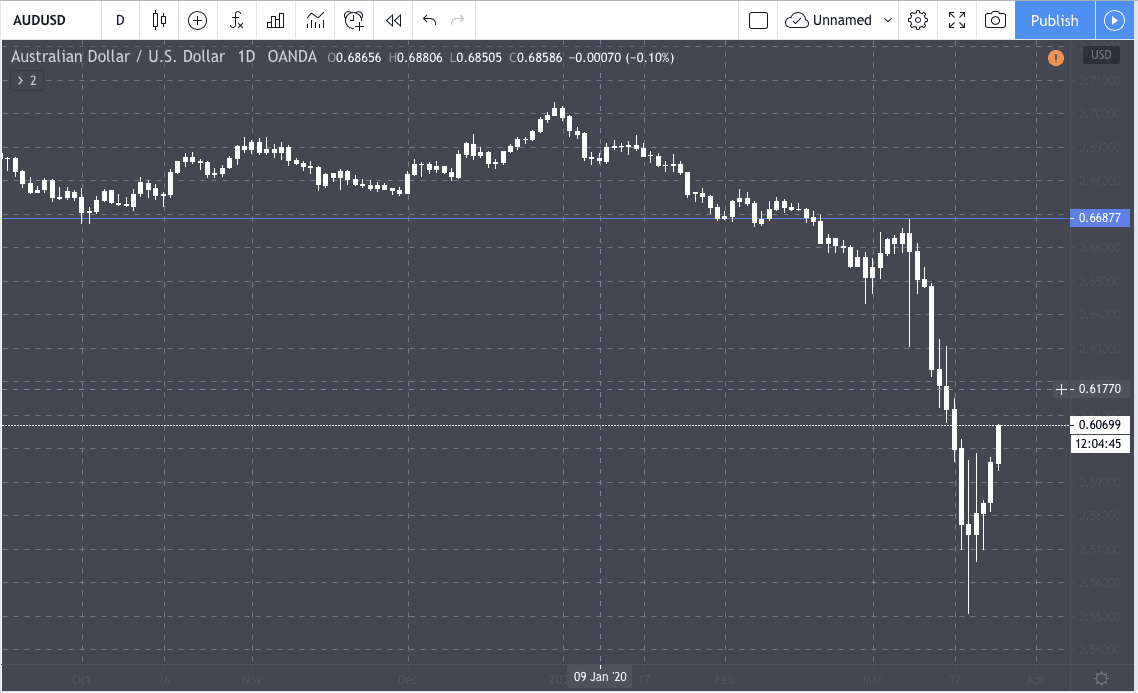 For those of you that believe the downturn to be over, it is advised to be cautious. Usually, big moves higher such as these will occur in bear markets as investors and traders hope that the fall is over and pile in thinking they have caught the bottom.
Until the coronavirus pandemic cools, we could see further downside.