FX Markets
In FX markets, we saw the pound make significant strides yesterday as anticipation of a fiscal stimulus package in the US encourages investors to place their money in riskier assets. Sterling made considerable progress against both the euro and dollar starting the day at 1.15 against the dollar and now trading at 1.19 this morning.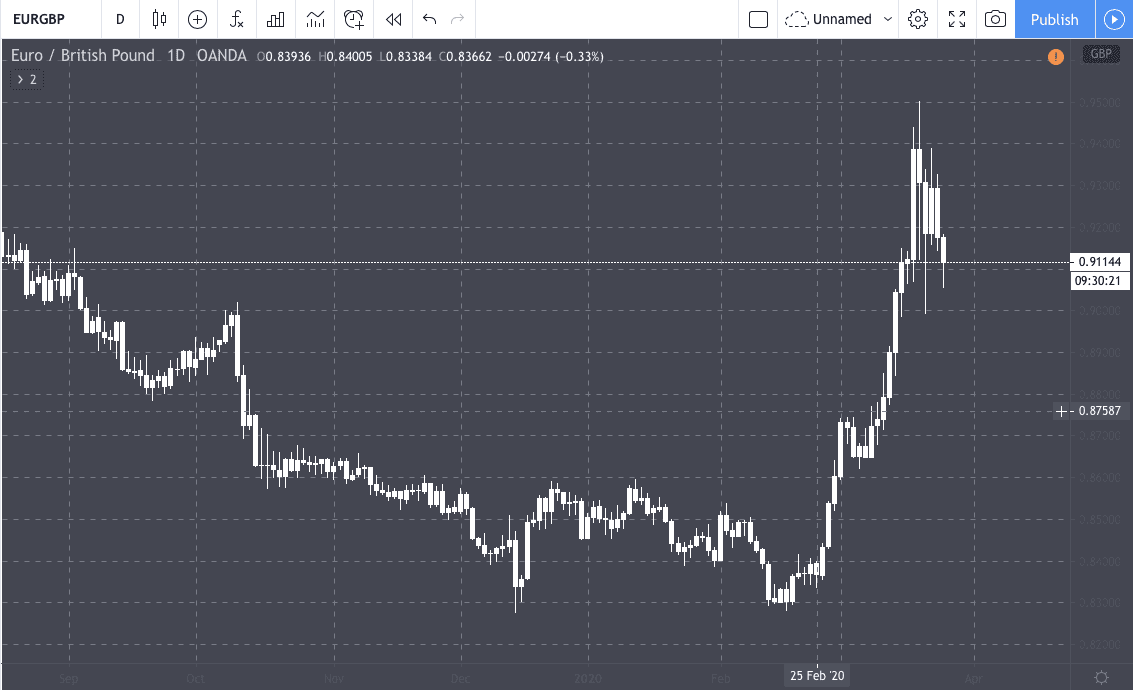 Markets have, as mentioned, reacted positively to the news of government-led rescue packages and central bank interventions of an unprecedented scale.
And, yesterday's news that the US Senate had agreed on a fiscal stimulus package of $2trillion, which is aimed at mitigating the impact of the coronavirus helped to further fuel investors' moves to risk-on assets.
The question that investors are asking now is if this market rally will be sustained. Many analysts have mentioned that the most significant market rallies usually come in times of recession.
With the coronavirus still impacting economies across the globe, and any positives from the rescue packages from governments and central banks will probably be short-lived.
Gold
It was a weird day in gold markets yesterday as we saw big rallies that have continued into this morning. However, there was an issue with many brokers in the UK, providing huge spreads on spot gold prices. It has been reported that it was due to problems with gold refineries closing due to the coronavirus, creating issues with not enough physical gold being available, causing a shortage.
After the issues gold maintained its highs, now trading at $1613.
Oil
Oil prices have steadied somewhat in the last few days, and the recent risk-on in markets has helped oil recover from the recent lows, even though the price war between Saudi Arabia and Russia continues.
Prices moved higher late on Monday but have now steadied and are trading around the $23 level.
European Stocks
Wednesday morning has seen shares in Europe continue in a bullish fashion after gains overnight in the Asia session. As investors continue to react to the sentiment from Washington, we have seen the Euro Stoxx 50 push higher, now trading at 2741, after retreating from earlier highs of 2830.
So far, all European indices are making gains.
Our Analysis
We are expecting there to be a further flood to safe havens again at some point in the next week as the initial positivity of the fiscal stimulus package wears off and the coronavirus spread continues.
With the US looking as though it could be the next epicentre of the virus and Trump wanting to re-open the economy and relax lockdowns, we see that there could be a fast spread of the virus throughout the US. It will force the US economy to go into lockdown once more and see further downside in stocks and money moving to safe-haven assets.
We should be looking at investors and traders fading this initial upside in markets.