SPX futures (/ES)trading in the flattish zone. Not sure we can go higher fast. The rotation out of tech into Russel on Friday did chop a bit some of the traders. Will be watching the gaps for momentum moves this week, the market is slower and we have to be pickier. XLF sector along with JPM GS moved on Friday as well, lets see if they get a continuation.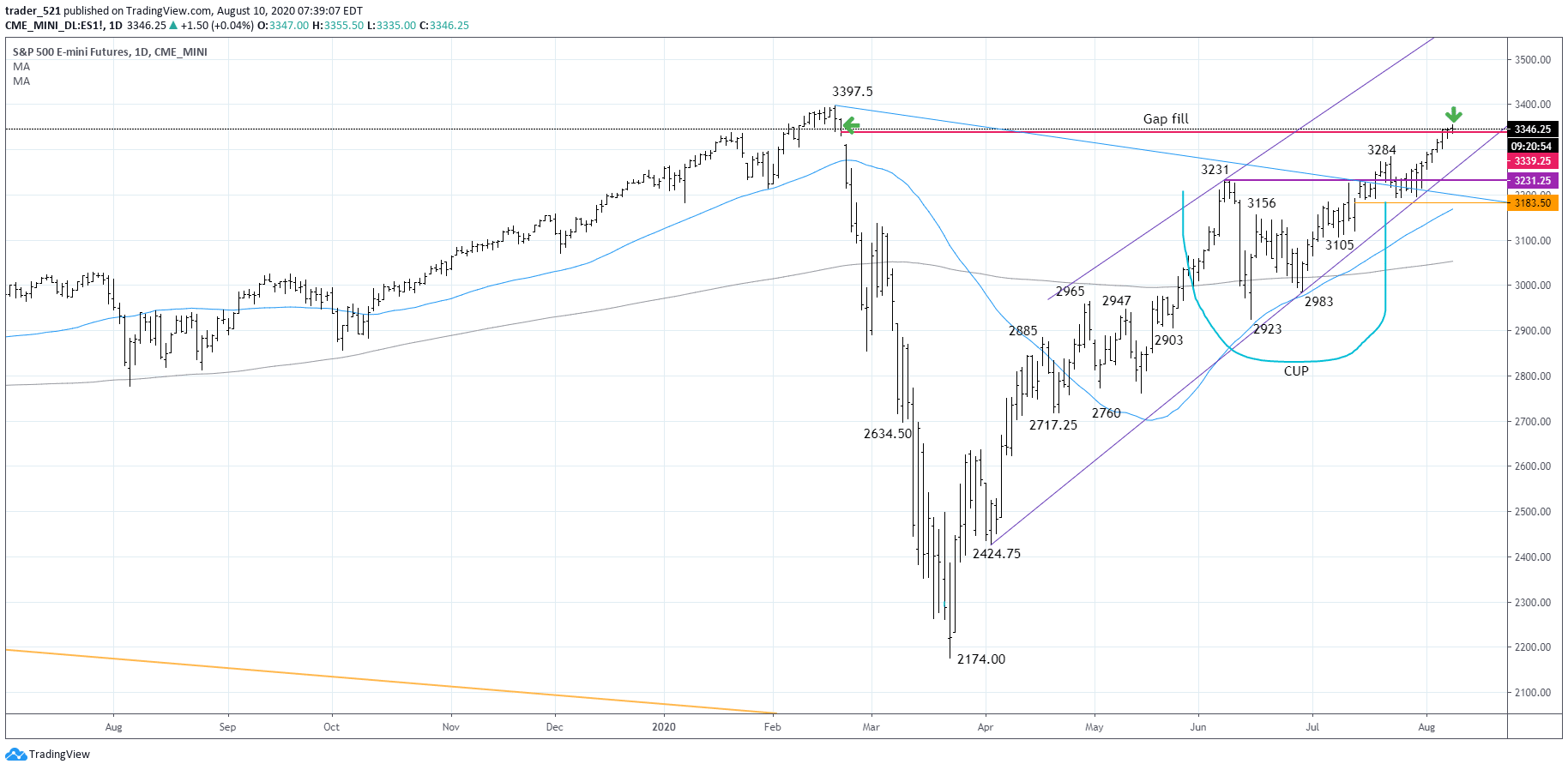 Europe and Asia positive this morning. Europe leading but not by a lot. Some optimism is coming from the investing world this morning. Despite the fact that the US SPX and Nasdaq are extended, the Russel and Dow Jones are still lagging a lot and may play an overall catch-up considering their position vs their highs. That can help the global markets are well.
https://money.cnn.com/data/world_markets/europe/
Still some earnings this week but looks like this is it. We will try update you on the most important gaps but consider limiting your gap trading earnings ideas. Now the less important companies report and we might get some volatility from global macro events rather than from specific breakout stocks or sectors.
https://www.estimize.com/calendar
Gold did a shake-out on Friday and closed near the lows. The question remains, will we continue to slowly drift into the $2000 zone given the fact that the US dollar might strengthen a bit from the technical and fundamental perspective of the nearest future. Watch Friday High Low Open and Close levels for clues.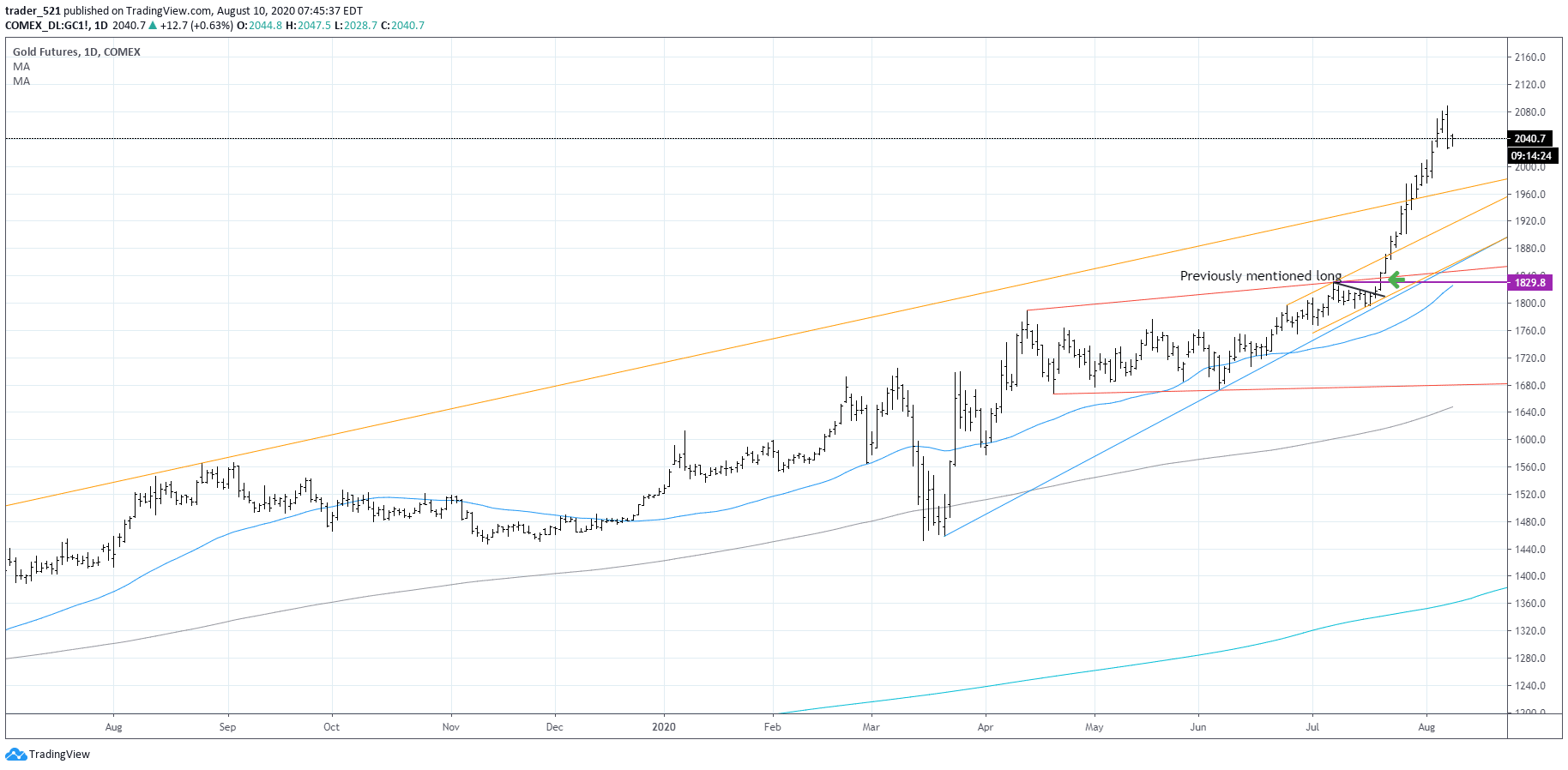 TikTok and Twitter might become a team and strike other Social Media Giants.
https://www.wsj.com/articles/twitter-tiktok-have-held-preliminary-talks-about-possible-combination-11596925449
For more ideas, market videos and analytics, sign up to our premium room https://www.asktraders.com/stocks-live/