SPX futures (/ES)trading higher and a very close the ATH at the moment. Know that if we continue and take ATH with power, stronger momentum can push the market further, the only issue is the Tech (QQQs) that is lagging. Some market leaders also lag due to the sector rotation into Russel. Watch closely new futures highs as a hedge might be necessary soon.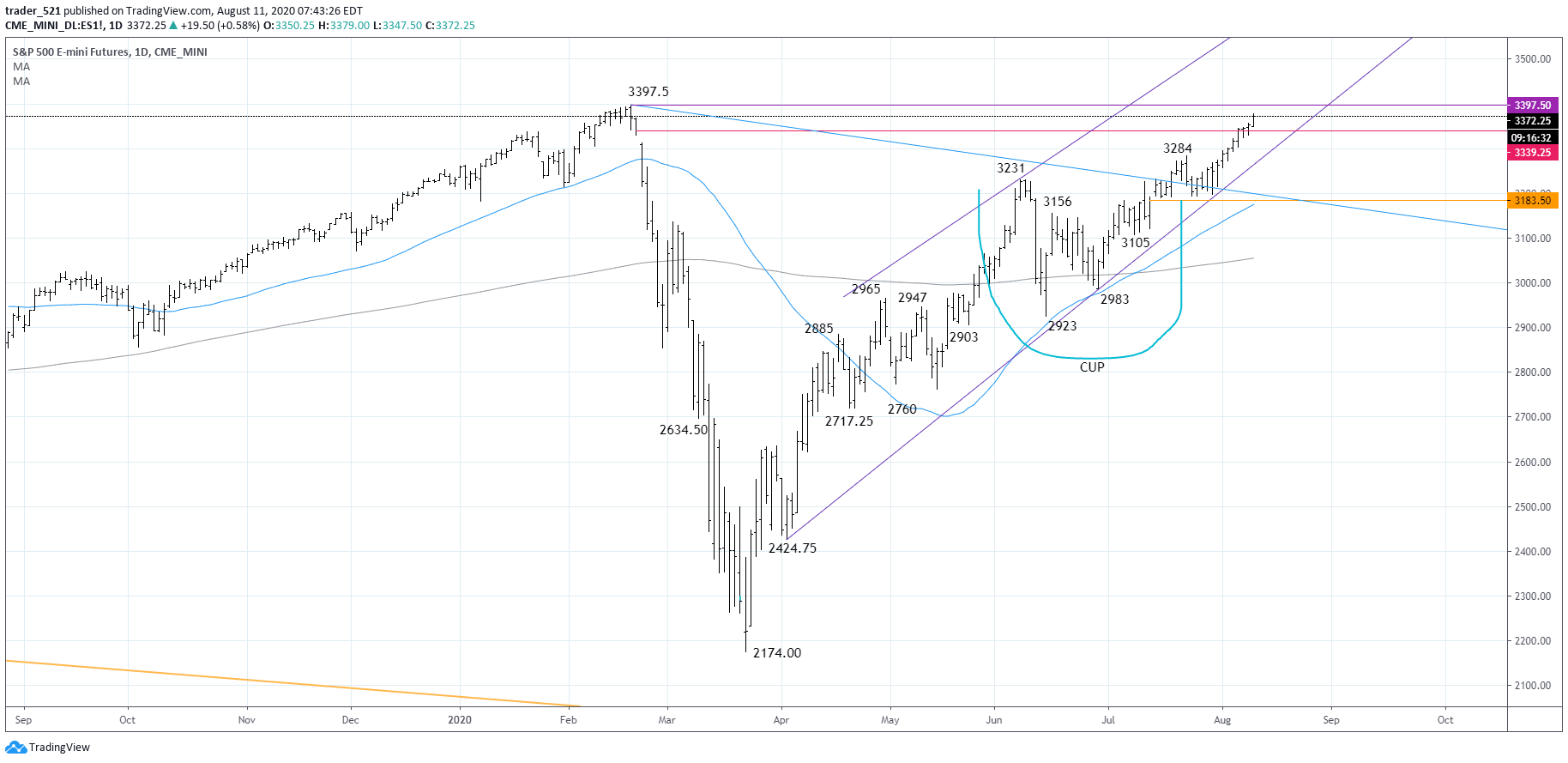 Europe is very positive as we had an amazing morning in the US futures and the ZEW economic sentiment is a lot better than expected. 64 vs 55.3. No major news on the US side except PPI. If you are long the European stocks or indices, consider reducing some closer to the NYSE open, we may see some profit taking in the US Stocks.
https://money.cnn.com/data/world_markets/europe/
Futures react positively on Russia claims that Covid19 vaccine is ready.  More info in the article. See if the news will get faded at the open or not.
https://www.cnbc.com/2020/08/10/stock-market-futures-open-to-close-news.html
Gold and Silver are taking a few days off. That is why we focused on the fact that you have to reduce your exposure in the 2040-2080 area. At the moment the next support is the resistance that might hold along with the horizontals. – See chart. –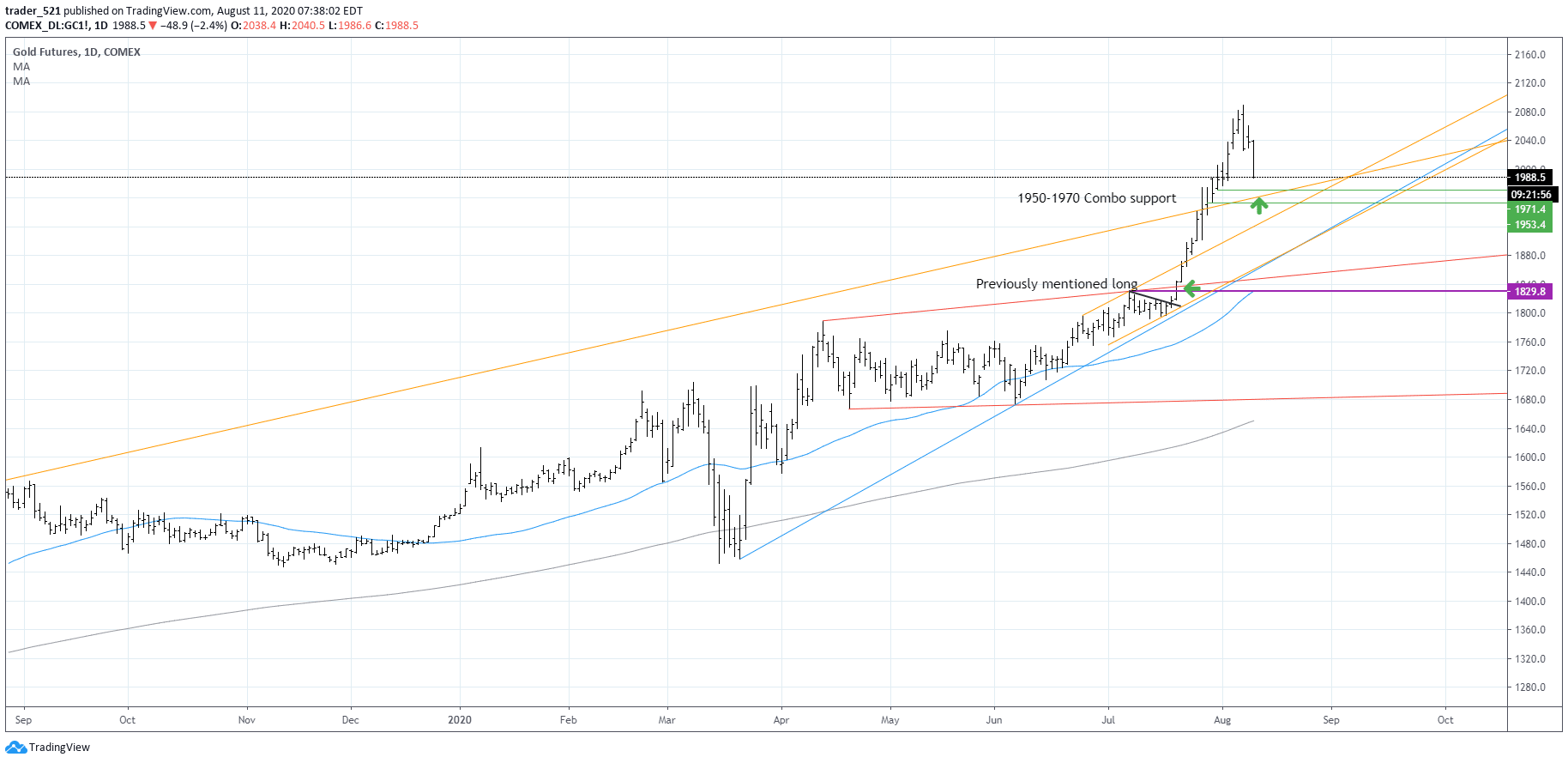 A lot fewer stocks are reporting these days, we are coming into the middle of August that is typically slower then the rest of the summer. Currently we might be considering adjusting positions, stops and rotating through sectors, like we saw the IWM move in the past few sessions. More interesting companies report tomorrow so stay tuned.
https://www.estimize.com/calendar?tab=equity&date=2020-08-11
For more ideas, market videos and analytics, sign up to our premium room https://www.asktraders.com/stocks-live/