SPX futures (/ES) defended support yesterday morning and saw a decent bounce in the current session. We are looking to see if we have a confirmation of some rotation heading into tech as it held the strong supports as well. We are in the middle of yesterday range and from here anything can happen.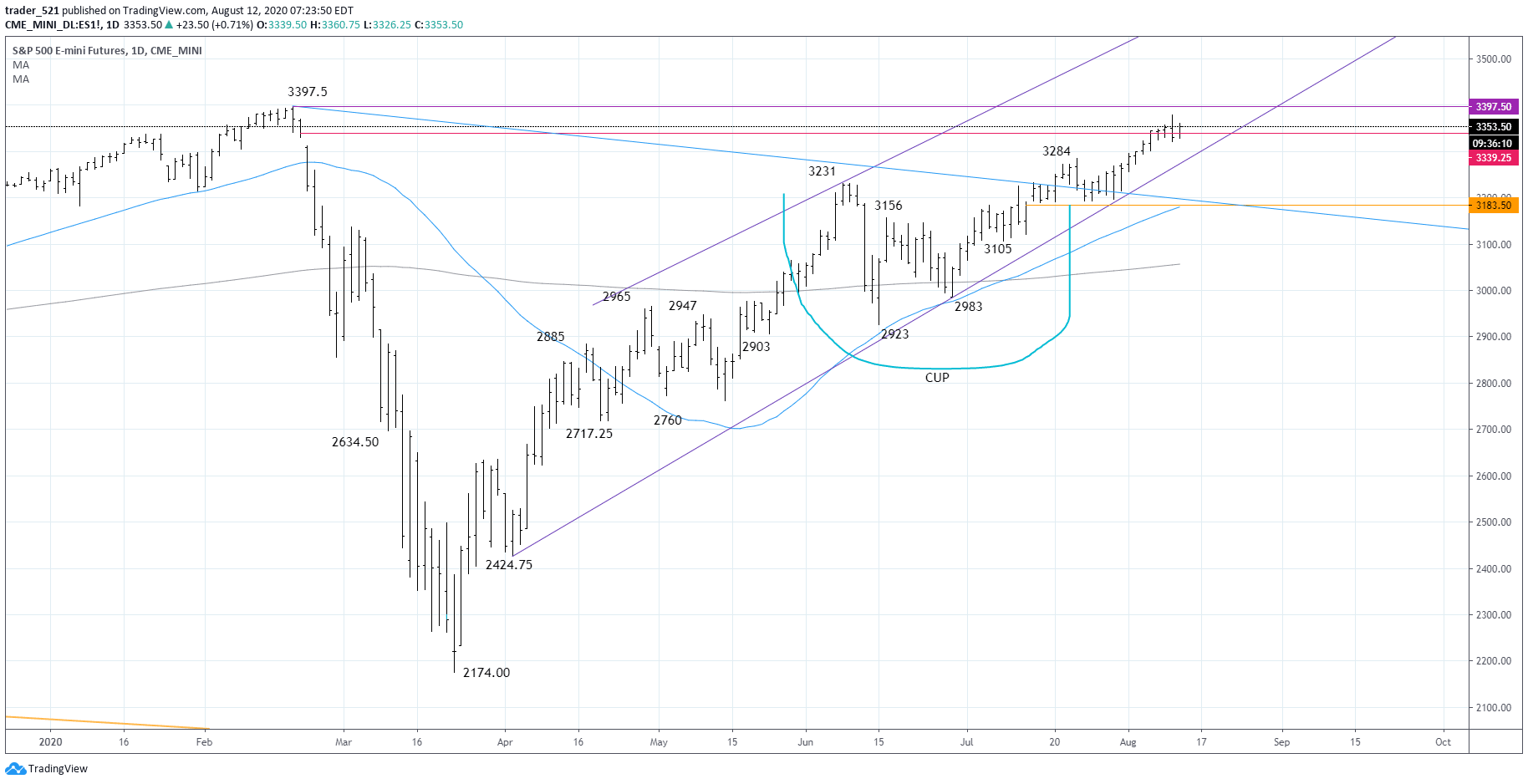 Europe and Asia are mixed but feeling a bullish bias. At the moment looking to consider either a continuation or a hold, yesterday range was considerable that Is why we can get trapped between the highs and the lows of yesterday. In this case we have to consider only relative strong/weak stocks and/or see propulsion momentum trades with short targets of 4:1 reward to risk ratio.
https://money.cnn.com/data/world_markets/europe/
Coverage from our partners at Investing. Things to consider this morning. Dow Up 250points this morning but this area is at resistance at the moment so this might be a both way scenario. Yesterday lows important.
https://www.investing.com/news/economy/top-5-things-to-know-in-the-market-on-wednesday-august-12th-2263299
Gold ignored the support noted yesterday and did a shake-out till 1880s. We have TLT's at the supports and UUP which is a US dollar index showing some power, potential reverse. The overall situation in case the UUP reverses is bearish for the market but Gold will still hold as inflationary hedge, it just lost momentum.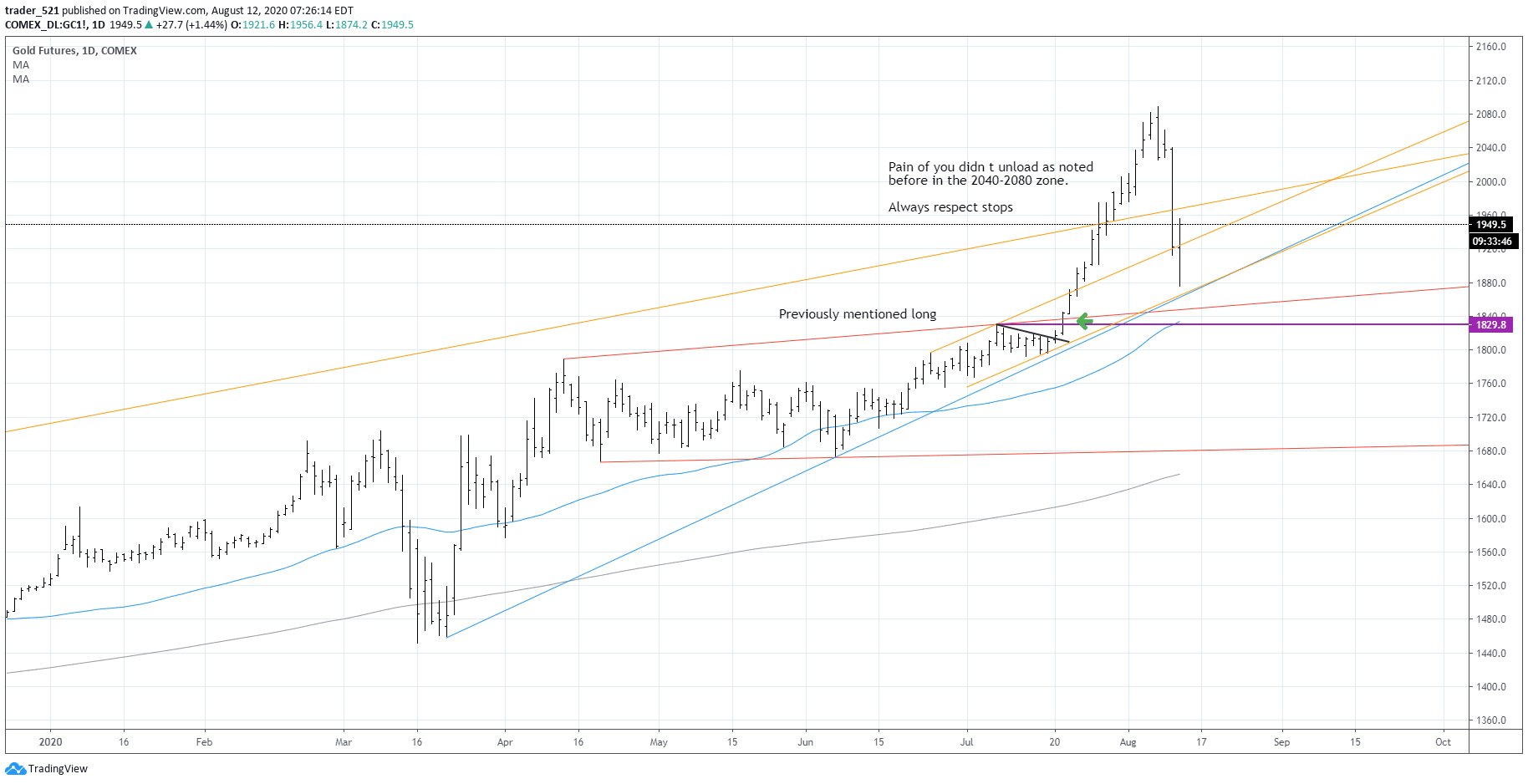 No news or major earnings before the market open. CSCO and LYFT report after-market hours – no other important stocks to report after hours.
https://www.estimize.com/calendar?tab=equity&date=2020-08-12
For more ideas, market videos and analytics, sign up to our premium room: https://www.asktraders.com/stocks-live/