SPX futures (/ES)did retraced a bit from yesterday highs as rotation from Russel went into Tech. Nasdaq is leading with Semiconductors holding well. Some big caps like AAPL and NVDA are doing ok. At the moment we have to consider a potential pull-back because we are very close to All time highs and a shake-out could be possible before we lift higher.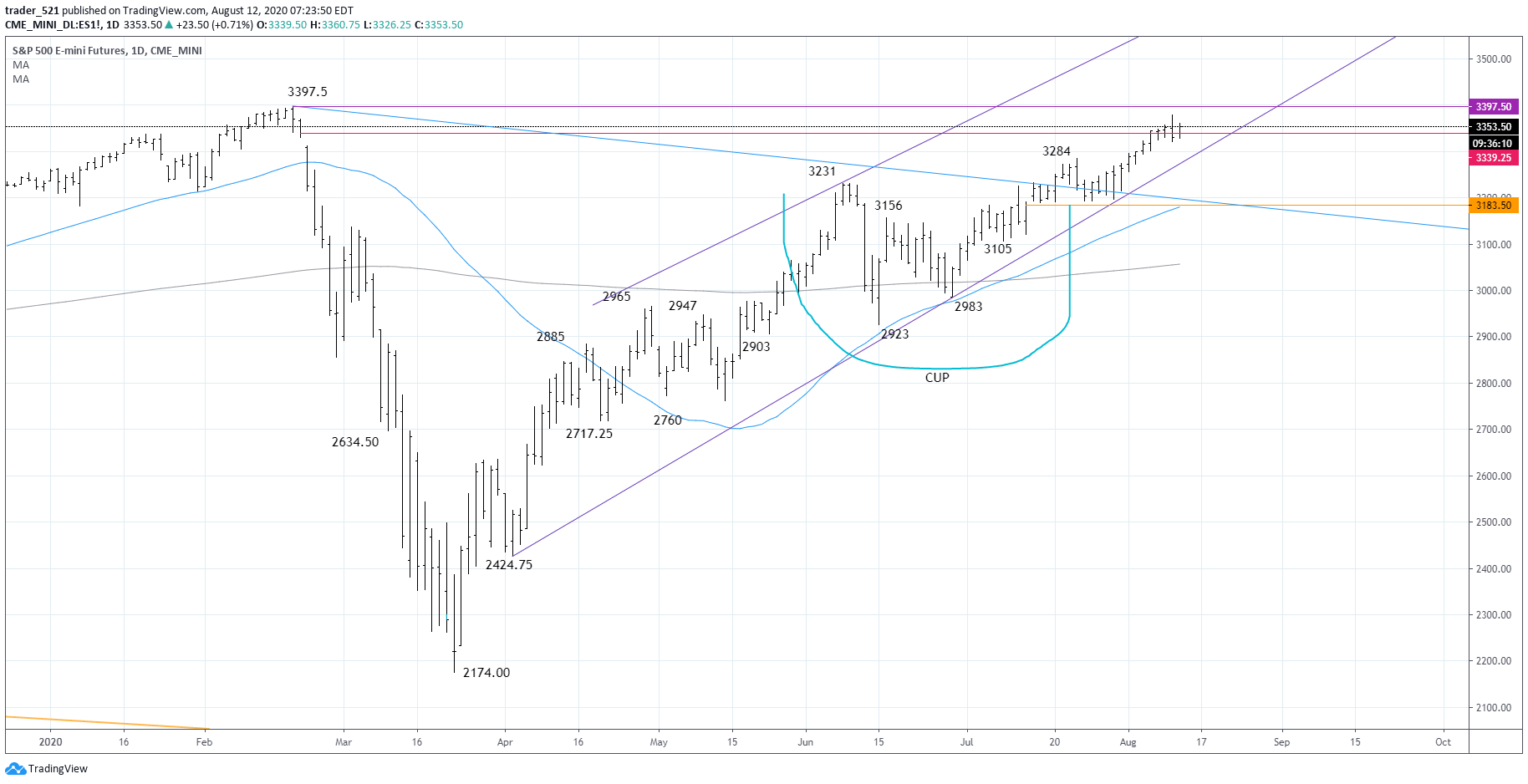 Europe and Asia mixed markets at the moment. Japan was strong but Europe is slowly drifting. FTSE -1.01%, others in the -0.2% area. The question remains, will we shake-out before the highs in SPX or not. Its very hard to take new positions as momentum is gone. Consider a short hedge if you get a signal.
https://money.cnn.com/data/world_markets/europe/
European traders got rid from Wirecard as a DAX component. The story is sad but this can help traders understand that no matter what the chart tells you, anything can happen, that is why you should always respect risk management and position sizing.
https://www.cnbc.com/2020/08/13/wirecard-is-finally-getting-booted-from-germanys-blue-chip-dax-index.html
Gold is trying to hold. With rotation into tech the market can have a boost from the technology stocks and high beta but given the timing of the move, the push could be easily faded. After the research of commodities and DXY (dollar index) a pull-back in all instruments will be needed soon, in this case, gold can get a flat move or a push even.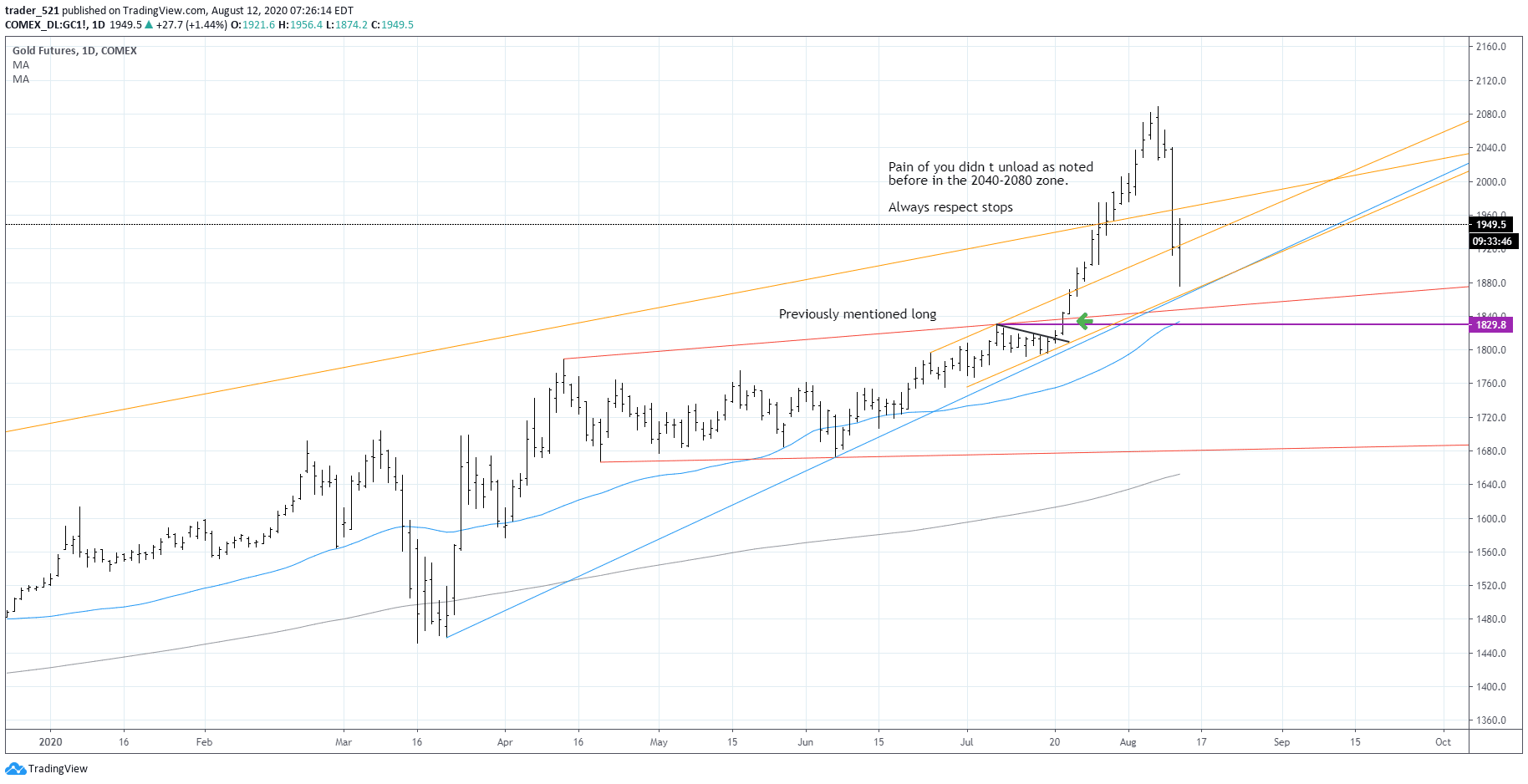 Very interesting gappers this morning to focus on. Earnings reported from ONEM and RVLV. These two gaps into specific location and they might be big winners if traded wisely. At the moment we will be evaluating an entry from the open but they should be watched for weeks to come. #Focus
For more ideas, market videos and analytics, sign up to our premium room: https://www.asktraders.com/stocks-live/