SPX futures (/ES)trading near all time highs but it has a strong resistance in this area. We see if we can break the 3380-3397 zone for a push into new highs. Nasdaq already set a new high in the pre-market and more stocks are following. If the high beta will help the push higher, we can see more momentum to the upside. Concluding all above, this week started better than last two weeks so focus and continue taking new longs on strong triggers.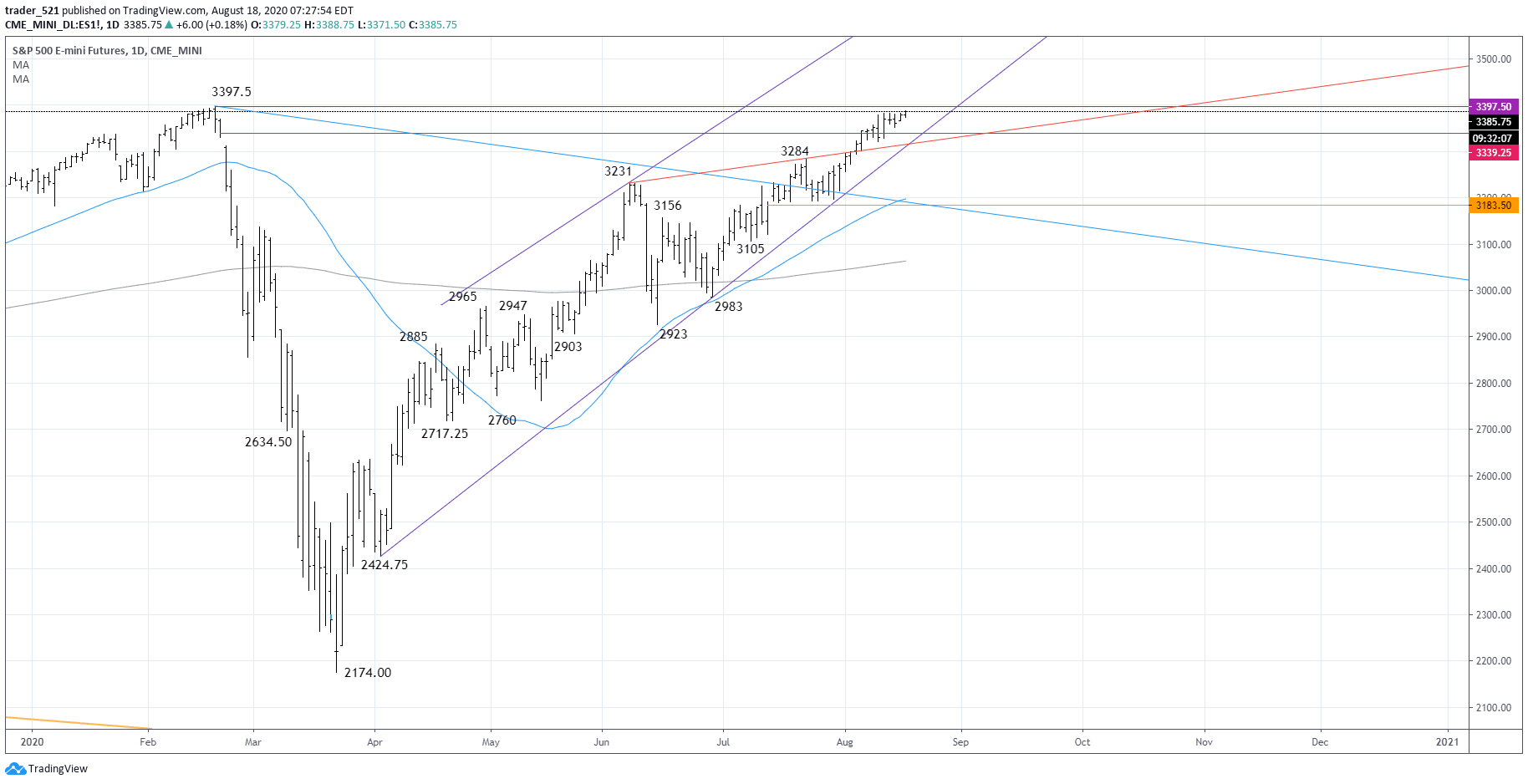 Europe is in the green zone as well as Asia. Looking to see if we get a continuation despite the drop in economic indicators. The Europe is still remaining riskier place to put your money and the inflows come to the US Markets as being the nr. 1 tool for long term investors.
https://money.cnn.com/data/world_markets/europe/
Walmart reported this morning bringing the price to a new high peak 144.70 but so far its fading. We have a strong resistance in the 140 zone but not sure its what brought it back to the pre market open price. Watch Dollar General, Target and Walmart trio for a setup today.
Gold is coming back over 2000 zone. The drop last week was a flush to get rid of the retail guys who chased the Metals like Gold Silver. Robin Hood retail index was screaming that these two metals are in the overbought territory and needed a retrace once we got a strong increase in positions from Robinhood traders.

No fundamentals are kicking the session today except Building Permits for July. We are in August, when most of the traders/investors have holidays but that doesn't mean volatility will not kick in. Long story short adjust your size and don't chase as the market is at resistance. Also understand that Tech is leading and there are no clear short signals yet so stay patient and follow your process.
https://www.investing.com/economic-calendar/
For more ideas, market videos and analytics, sign up to our premium room https://www.asktraders.com/stocks-live/