SPX futures (/ES)went to the top of the resistance area near 3445. Currently the Nasdaq futures look weaker and the ES look stronger. RTY which is Russel futures are also strong this morning and might trigger a descending trend line break on the IWM ETF. We are in a sector rotation with money leaving the tech and bios and coming back to industrials and small cap stocks.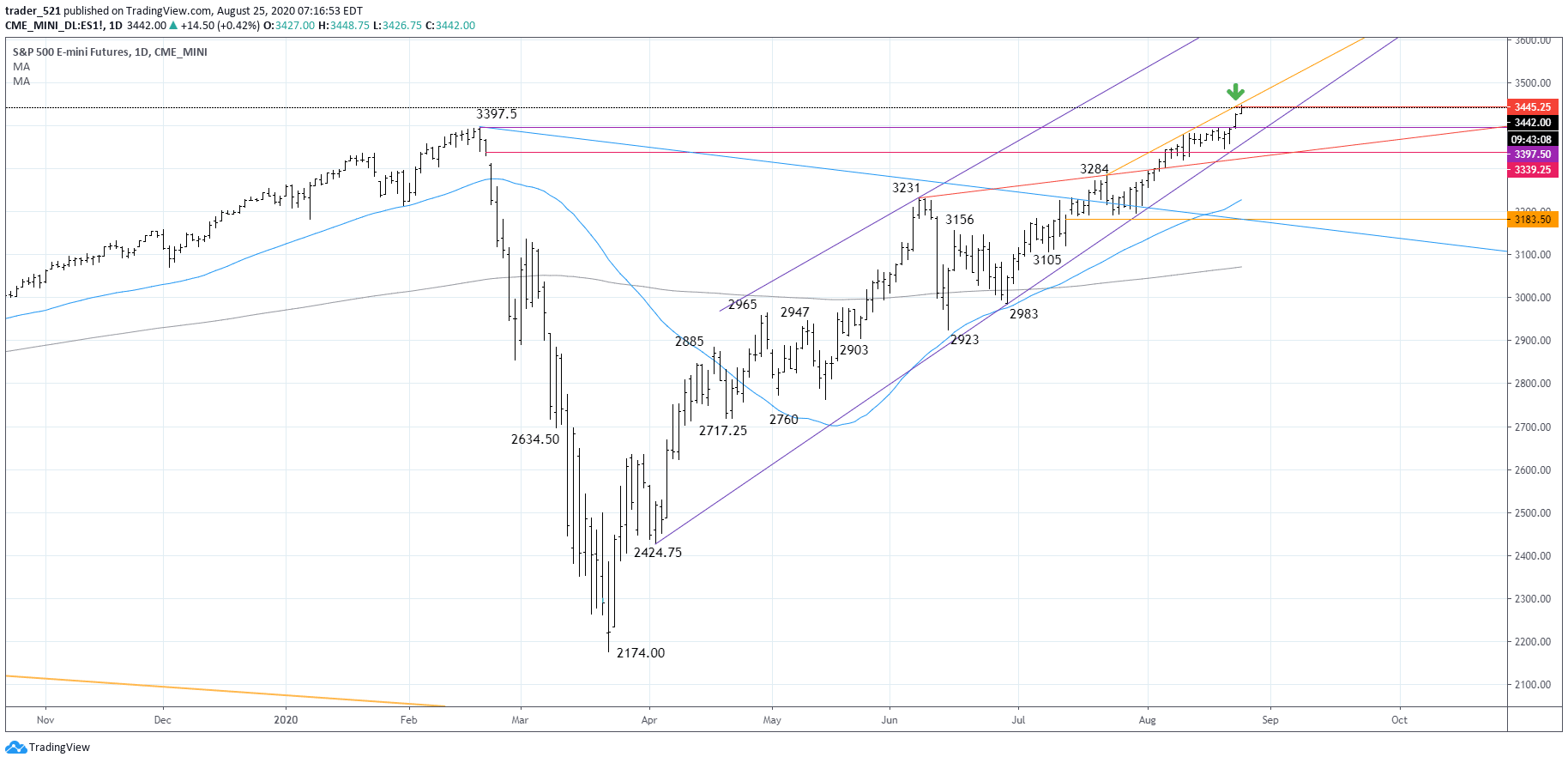 European markets are in green. FTSE is +0.25%; DAX +0.81% and CAC +0.86 at the moment. We do see the continuation due to the US futures move higher. Europe is usually lagging and following the optimism in the US markets. Watching if we get a reject in the US futures or not.
https://money.cnn.com/data/world_markets/europe/
Great gaps to consider this morning if they are opening in the right location: IWM ; BA ; BABA ; FIVE ; FSLR ;  K ; LMND ; NIO ; ROKU ; YY. If they open past resistance we may see another strong day with rotation into other stocks. Remember the Tech is lagging.
Gold is slow moving at the moment, we should see if we get an entry in the nearest few weeks but so far, the 50sma is trying to catch up along with some upper trend lines.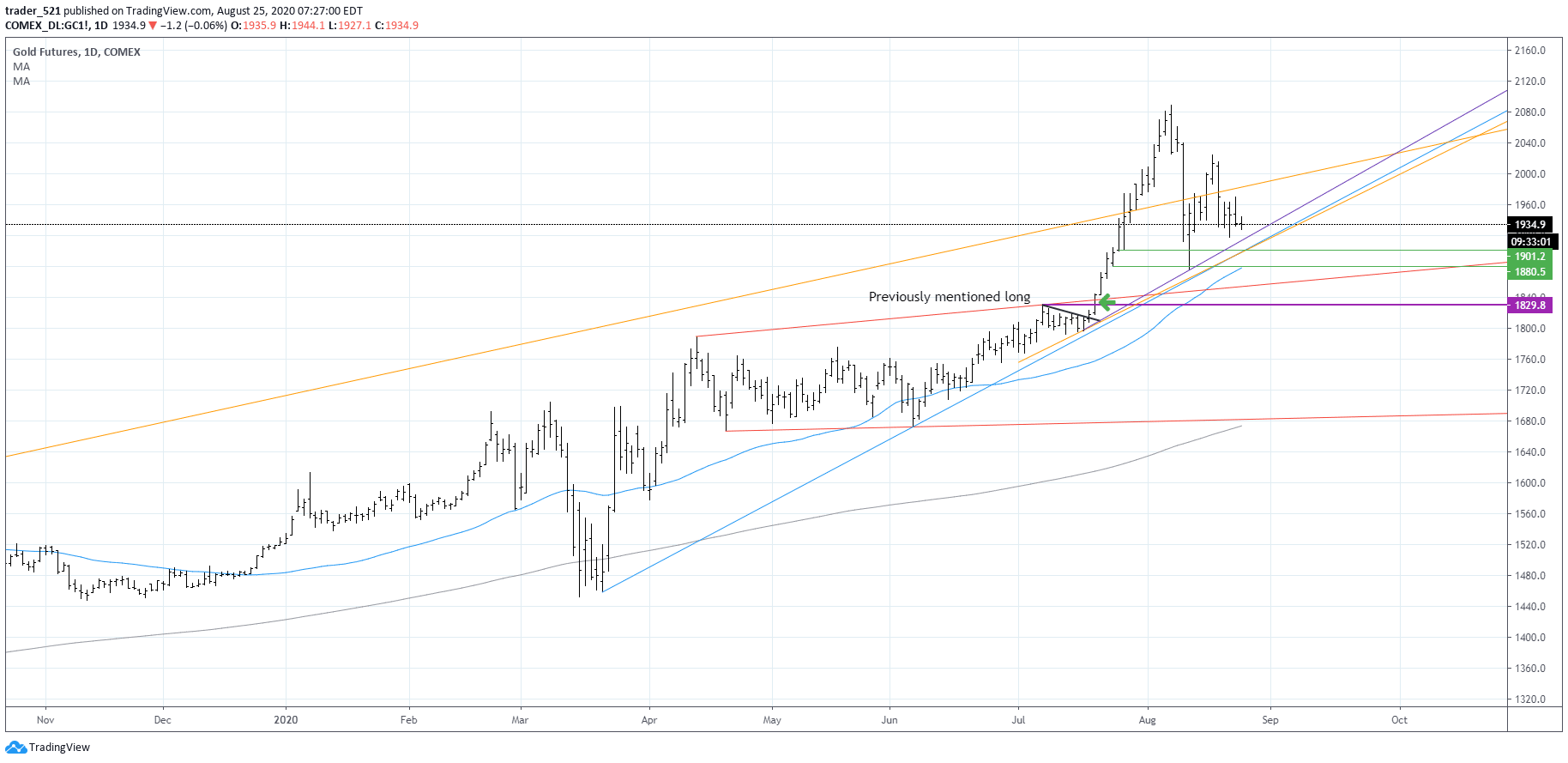 Interesting news related to Ant Group which is Alibaba Affiliate. Looking to see if we can get a decent trigger on $BABA trade this morning or if we can be ready for a pull-back one in the next few weeks. Despite the August period, we are still having a nice price action with rotation.
https://www.cnbc.com/2020/08/25/jack-mas-ant-group-files-for-hong-kong-shanghai-ipo.html
For more ideas, market videos and analytics, sign up to our premium room https://www.asktraders.com/stocks-live/