SPX futures (/ES)is feeling some pressure this morning. We did not hold the previous pivots at 3230 and are falling back. SMH and XBI sectors are looking ok. Some high beta stocks are lose and wide but some form a nice continuation patterns and held previous supports. The action is choppy but that is due to seasonality. We had an incredible momentum rise since March and now its tougher to make an few $. Still fine if we test 3180 or even 3160s.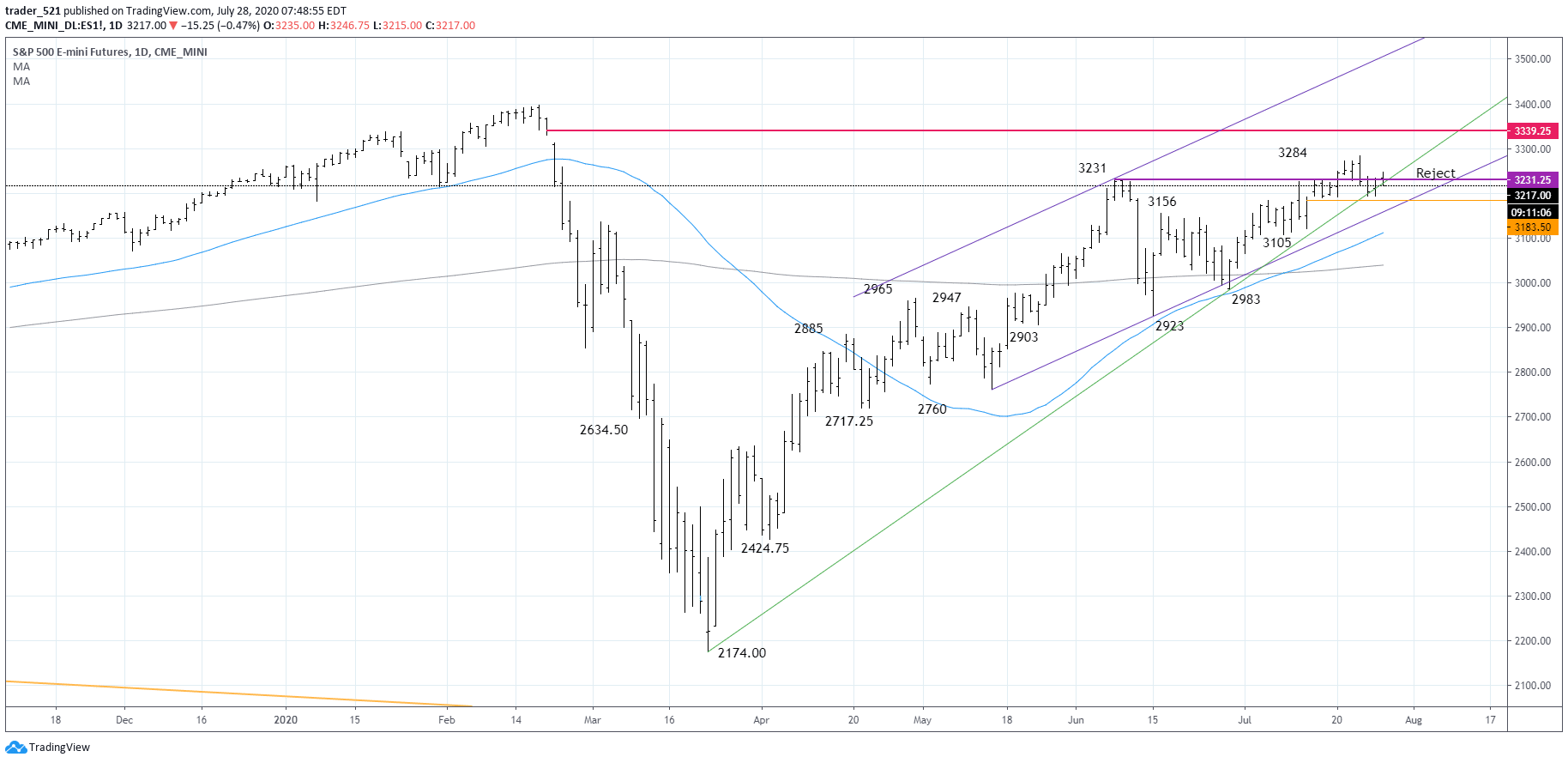 Europe and Asia are mixed. European markets went from green to red in a matter of a few hours. Definitely its harder action and as we are ending July, more and more big players are considering a slower investment distribution as the volatility and momentum drops. Avoid aggressive positions.
https://money.cnn.com/data/world_markets/europe/
Crude Oil is flattish in the 40-42 zone. As demand is not picking up and we are heading into the Slow August, there is not much we can expect from the sector XLE and the futures on Light Sweet or BRENT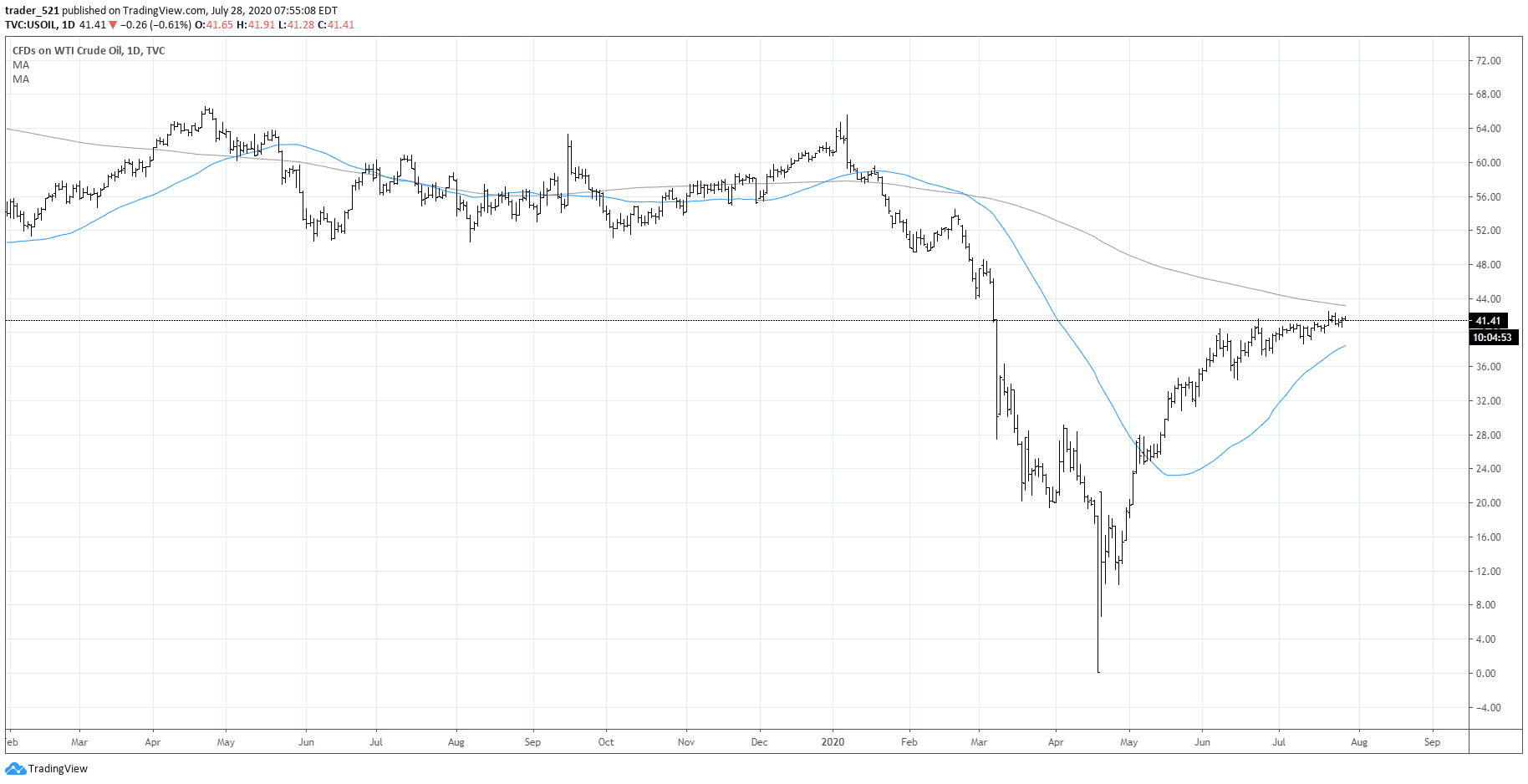 Economically we are not having any important releases today so watch the earnings calendar. We have more companies reporting after the close so we consider a slower market today with less momentum in sectors before some major announcements after the close. https://www.investing.com/economic-calendar/
https://www.estimize.com/calendar?column=reports_at&tab=equity&date=2020-07-28
Small digest from our friends on investing.com. Always do your own due diligence. Consider and adjust to your personality and stile of trading. All traders are different so you have to find your own way. Gold definitely a place to be but we have readjusted our positions yesterday covering 50% on the big gap up in GDX, GDXJ as GC futures are extended.
https://www.investing.com/analysis/opening-bell-futures-stocks-falter-usd-slump-halts-gold-rally-cools-200532146
For more ideas, market videos and analytics, sign up to our premium room: https://www.asktraders.com/stocks-live/