SPX futures (/ES) is still struggling in the zone and closed in red yesterday. At the moment we are trading a quarter of a % higher and some major news are expected during this trading session. After checking the FAANG stocks, we can say that it's a very thin area with some stocks pointing short setups and others near support areas that might fail. Best positions are not in high % of cash especially as we are heading into the slow August-September mood.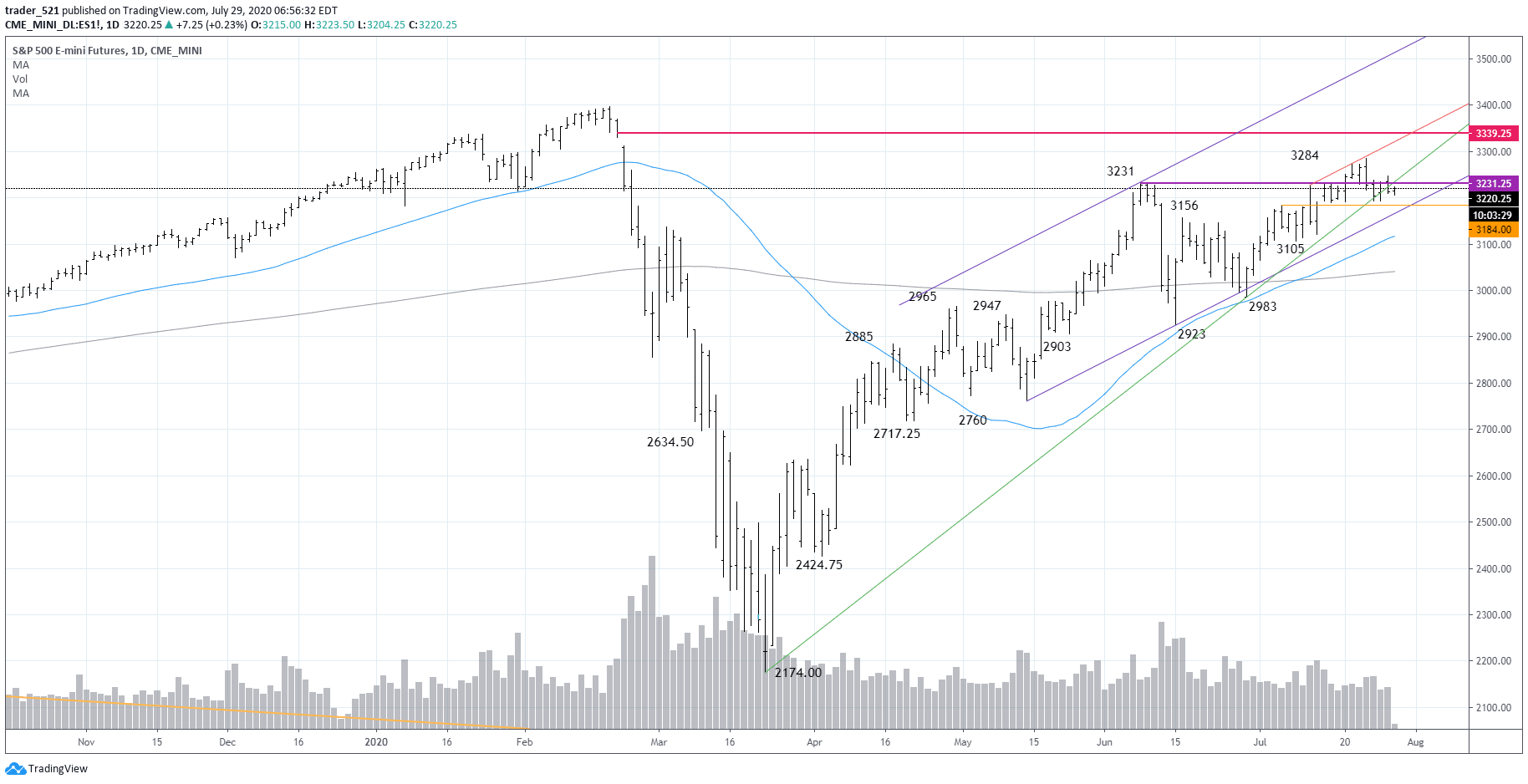 Europe and Asia are mixed again this morning. European markets try to pick up some steam with all the stimulus that is expected but the upcoming events can easily fade the optimism in the global markets. Remember, the biggest, the most liquid and safe market is the US even if a lot of people think its overpriced, there is no other place to invest big funds.
https://money.cnn.com/data/world_markets/europe/
Gold futures – GC1! Are looking lose and wide this morning. We did have a nice move yesterday but the Resistance on the weekly definitely slowed down the momentum. Silver and Palladium also need a few days of rest. Aside from the momentum and upcoming FED news, the level of retail accounts in Robin Hood has gone parabolic, and as you know, the crowd is often wrong and chasing. Consider unloading 50-75% of your position on commodities to consider adding back on a pull-back.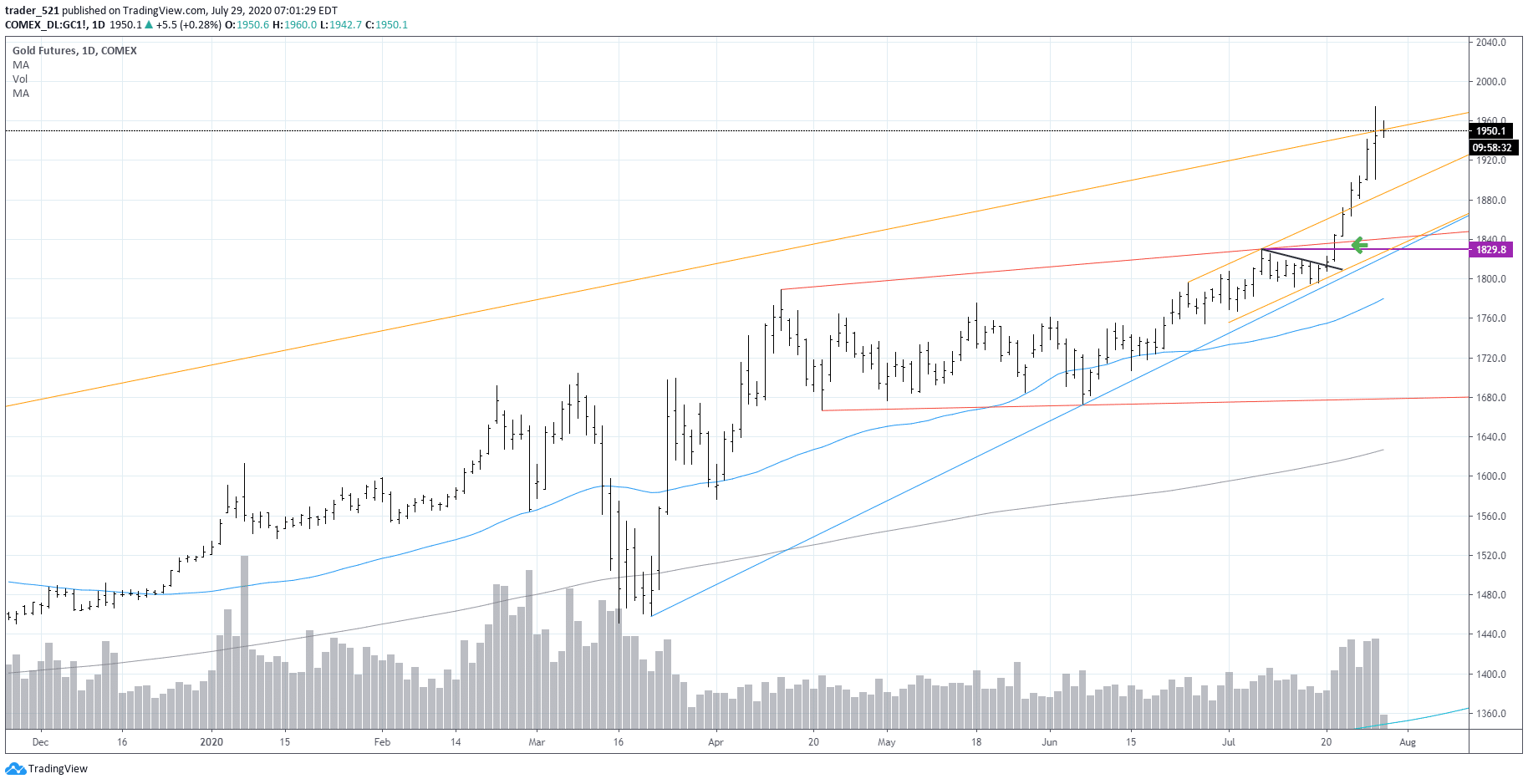 Big events are coming this session. FED Interest Rate Decision Announcement and FOMC statement and press conference. These events will give us a direction for the upcoming weeks. Also, the big 4 companies report on Thursday so watch for additional clues. https://www.investing.com/economic-calendar/
https://www.estimize.com/calendar?tab=equity&date=2020-07-29
An interesting view on Gold. The question is how tactical the move could be and will be get a push in other commodities as well. The other big question is how the big economies will fight the increasing inflation considering the massive inflows from the pandemic programs. In any case, please review the material along with the chart and always read the price action first. The analytics are not making trading decisions, you are.
https://www.cnbc.com/2020/07/28/gold-prices-could-hit-3500-in-two-years-analyst-says.html
For more ideas, market videos and analytics, sign up to our premium room: https://www.asktraders.com/stocks-live/