SPX futures (/ES) is having one step forward and two steps back. Despite the good earnings season the market doesn't have any momentum at all. This could be due to the seasonality or due to the outflow from the specific sectors and focusing in best in breed plus semis and commodities. At the moment we still area waiting for the pull-back into3183 as main support of a fixed continuation from current prices.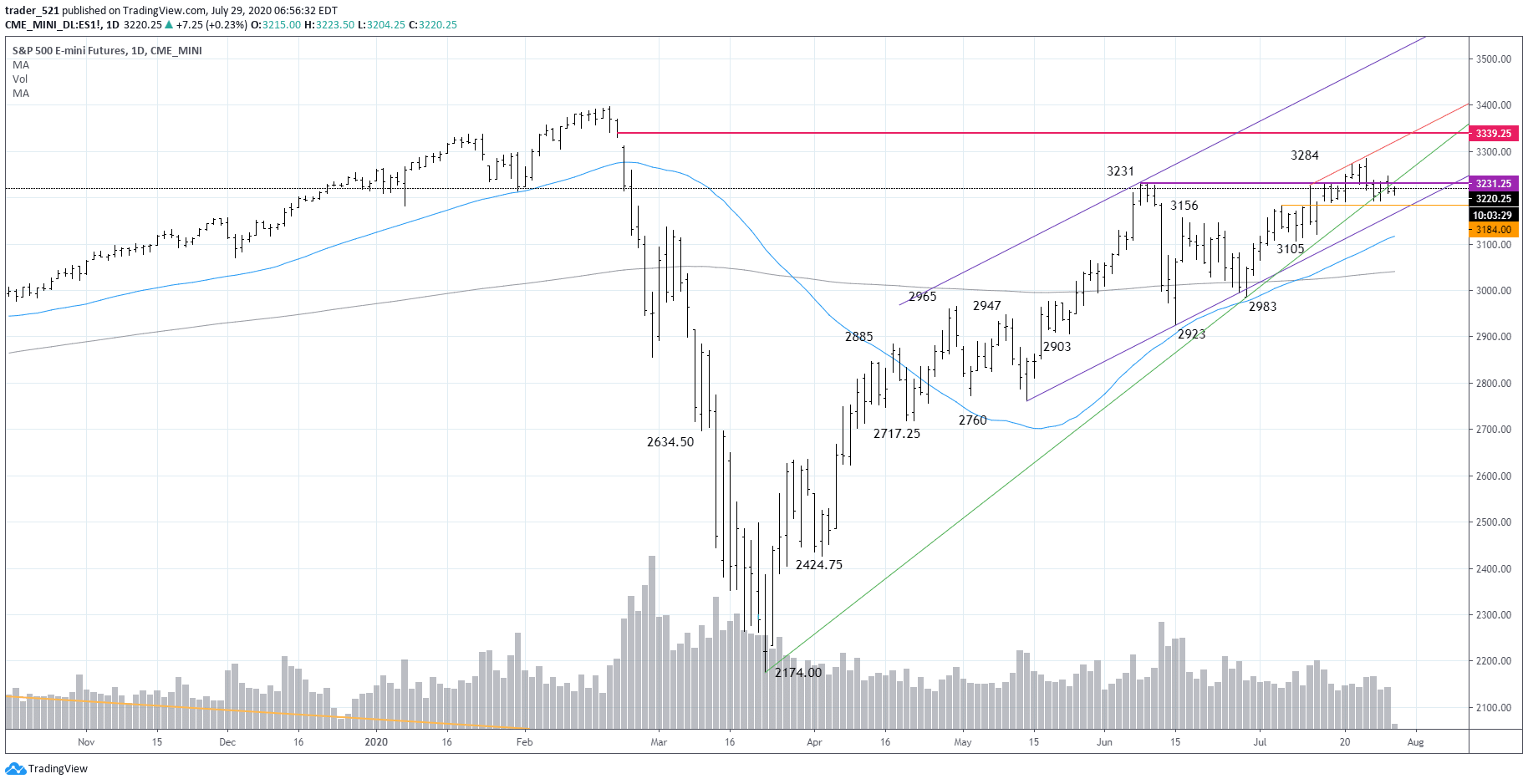 Europe and Asia led by bearish sentiment this morning. Nothing is leading considerably higher and we are struggling to see continuation to the upside. DAX -2.90%; FTSE -1.90%; CAC40 -1.67%. The numbers are not good at all but Its not a short. Can you close your positions 50-75% of the main holdings in stocks, yes. Do you need to cover fully in Gold or Silver if you hold from 10-15% lower? No. Trading likes tactical decisions and focus on risk and money management so no matter how hard you try to set new trades, if the market and the sector is slow, you will only lose money. Go with the flow (trend) as many say.
https://money.cnn.com/data/world_markets/europe/
Gold futures – GC1! Gapped higher this morning and pulled back. We are trading near 1970s and this is a great price to unload some. Do not chase this as these prices along with the technicals chart are not giving an edge for an entry. Even if we go into 2000 or more, these prices suck for opening new positions, stay patient as the good reward entry will show itself.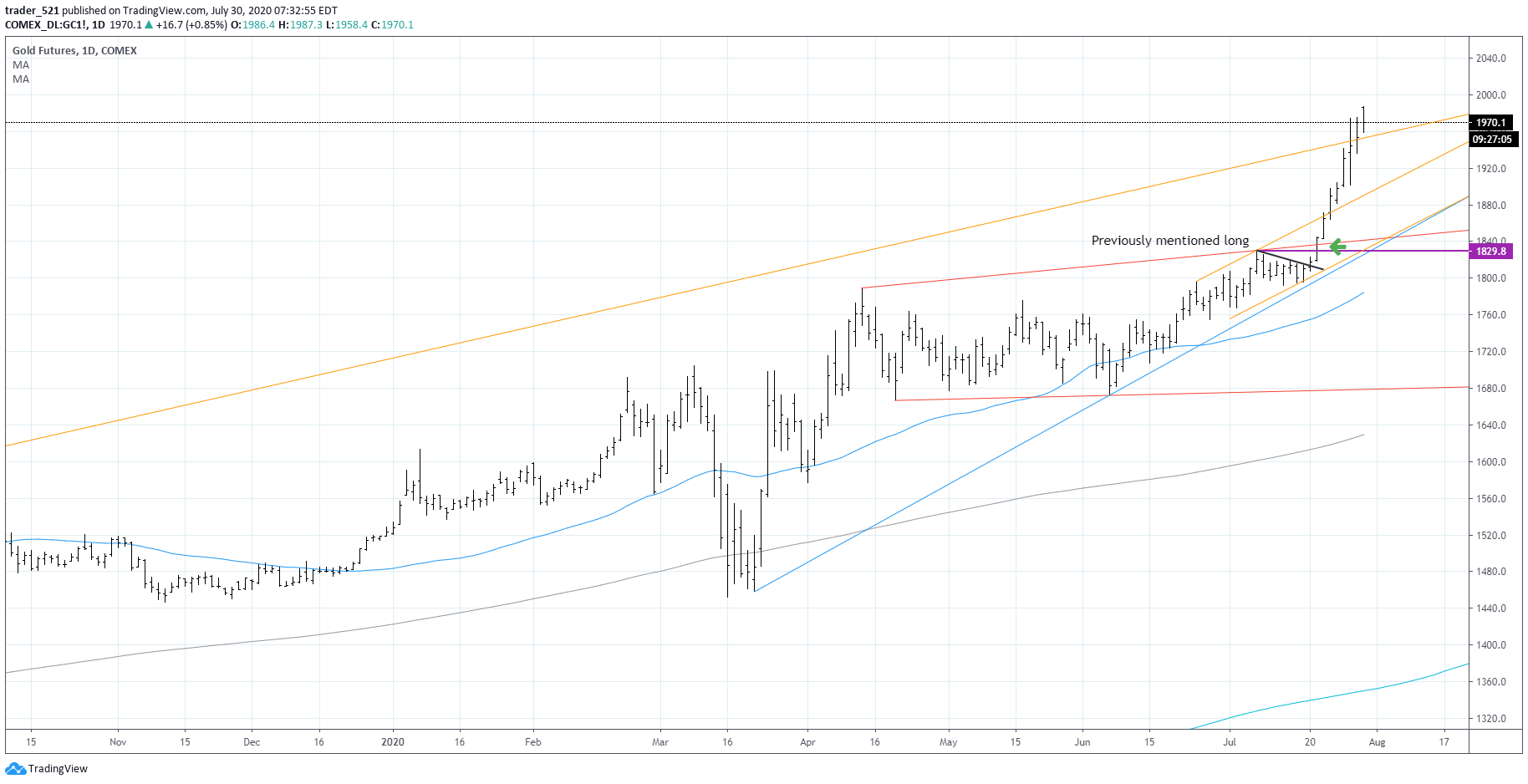 The big event yesterday just pushed the market to close higher but its down this morning. Apple, Amazon, Facebook and Google are reporting this afternoon after the market close. The whole industry group will be watching this and likely respond in Futures and tomorrow action. Indeed some historical data. Despite the Netflix fail in earnings and 10% off ATH, the giants can have a good earnings data, just wait and see. Due to these events, the market today might be waiting for the AAFG reports so don't force new trades if you don't have a tight trigger into a momentum move. Fyi don't forget Jobless Claims and GDP announcements as well. https://www.investing.com/economic-calendar/
https://www.estimize.com/calendar?tab=equity&date=2020-07-30
$UPS beat on earnings this morning with 2x the expectation. $2.13 vs $1.06. On these news $FDX was higher as well this morning. Fedex reports after the market close. I would definitely unload some FDX this morning and not go Full size into Earnings. You are ok to leave 10-20% of the initial position into earnings. Remember, size and risk management is the key to successful investing.
For more ideas, market videos and analytics, sign up to our premium room: https://www.asktraders.com/stocks-live/