Stocks in the Asia session plunged last night as the political unrest between Hong Kong, and China re-emerged as the latest issue between the U.S. and China.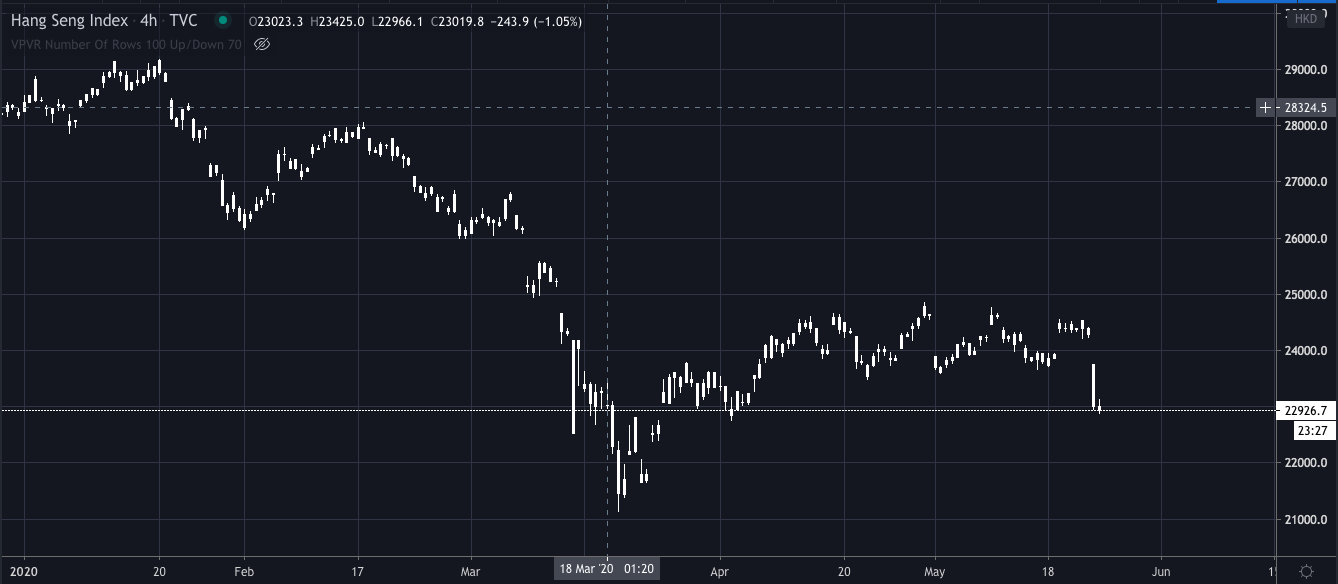 Hong Kong's Hang Seng index plummeted over 5% while the Nikkei fell by 1%.
The tensions and fall in stocks have come after China announced that they are set to impose new national security regulations on Hong Kong, which is seen as a move to gain more control over the city.
This prompted a reaction from the U.S. President Donald Trump, who warned China that the U.S. would react 'very strongly' to any measures to gain more control over the region.
The move by China and reaction from the U.S. has added more strain to their already fraught relationship, causing investors and traders to become nervous.
Despite the recent optimism of countries getting over the coronavirus pandemic and easing lockdown restrictions, it has always felt like there was another catalyst for risk-off moves around the corner…
And this seems to be it…
Although considering the constant change in risk sentiment the past couple of weeks, it may only last a few days without more news to fuel it.
For now, I believe we will see risk-off moves today and heading into next week.
We could see people from either side come out with strong words against the other over the weekend, which would see stock markets opening lower and safe havens opening higher on Sunday evening.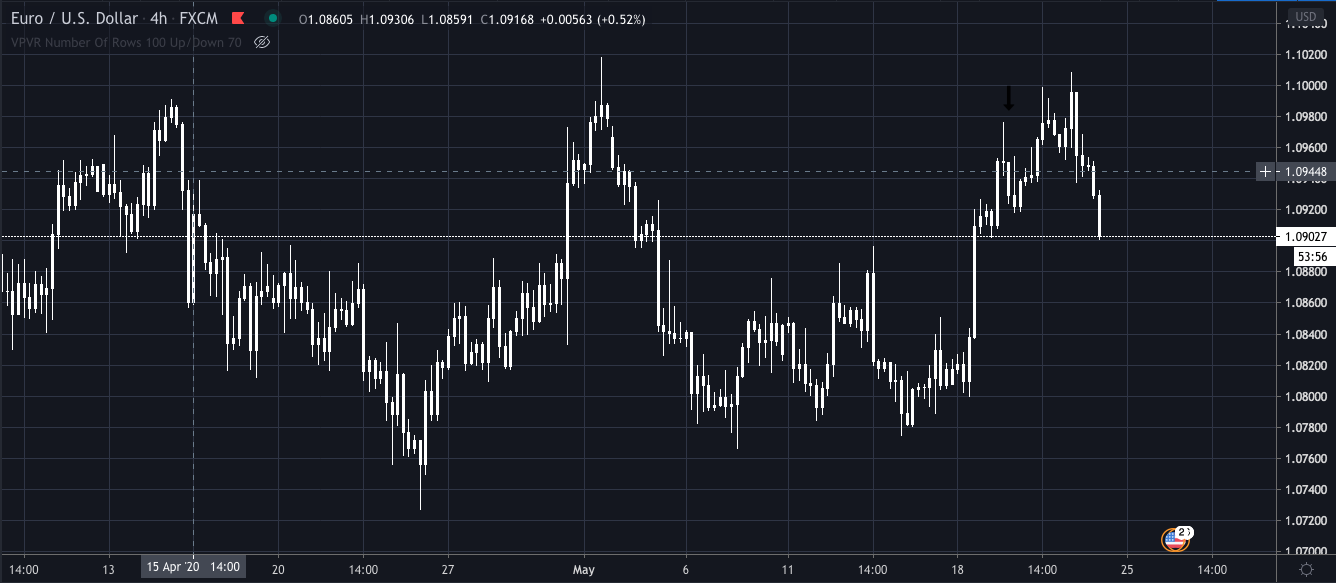 So, as mentioned in previous articles, I favour some more EURUSD downside along with a move higher in gold for risk-off positions.