Powell managed adding to recent calm equities markets and all past stories of macro themes decided "vanishing". Today was an extremely boring session with once again falling risk premium.
Before getting to complacent you might want to reconsider a few charts.
SPX continues trading close to all time high levels, but we have not had one strong candle in 7 sessions. To me this is something to keep on the radar and watch for possible negative days as liquidity is low and this market could move quickly, either way. Playing a breakout with options is not an expensive way to express your view here.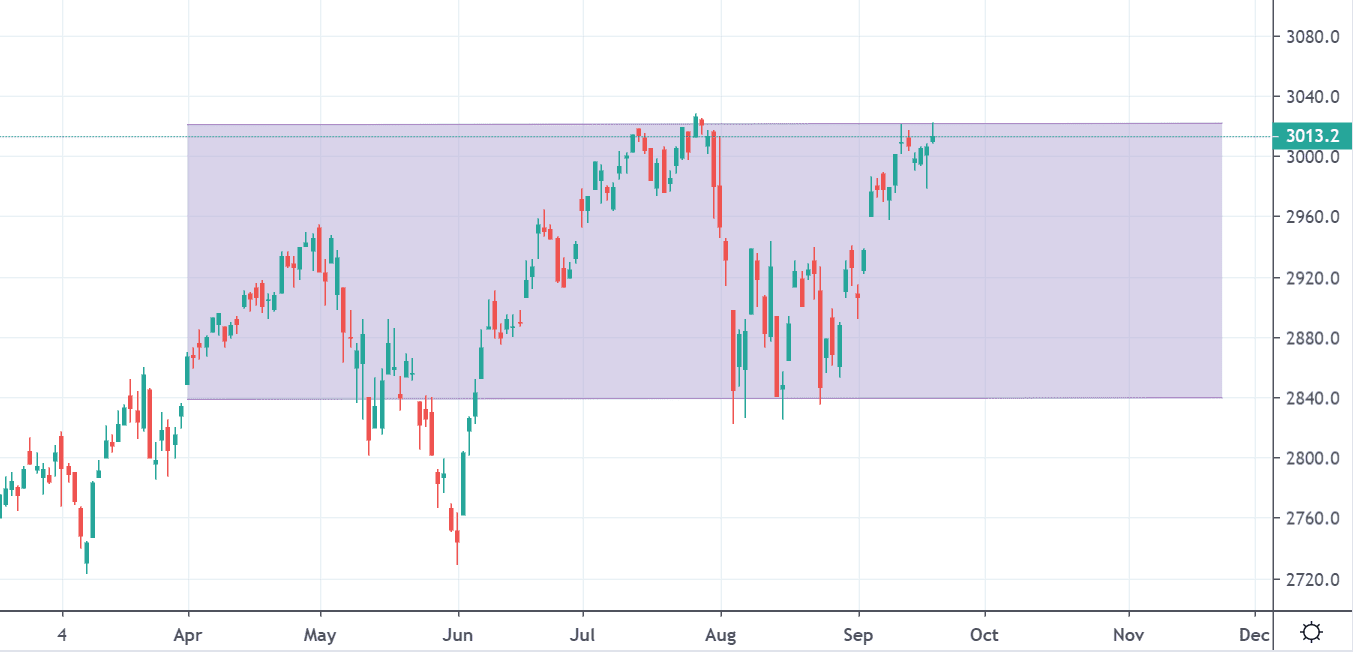 NDX has also been putting in various "strange" candles, all showing signs of non-confidence. Note the NDX could be putting in a lower highs here, which would be negative.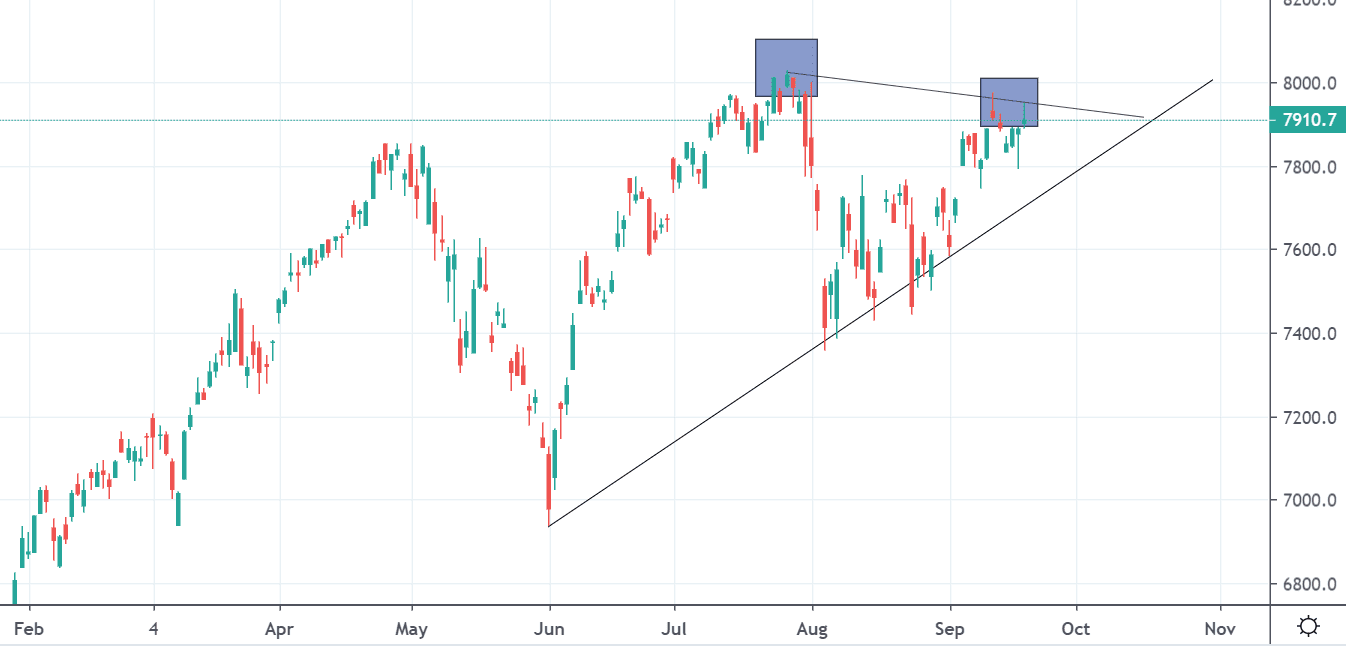 The index put call ratio has fallen sharply recently. The crowd is giving up on puts relative to calls. It is still not an extreme reading, but this indicator is often a good contrarian input to the puzzle.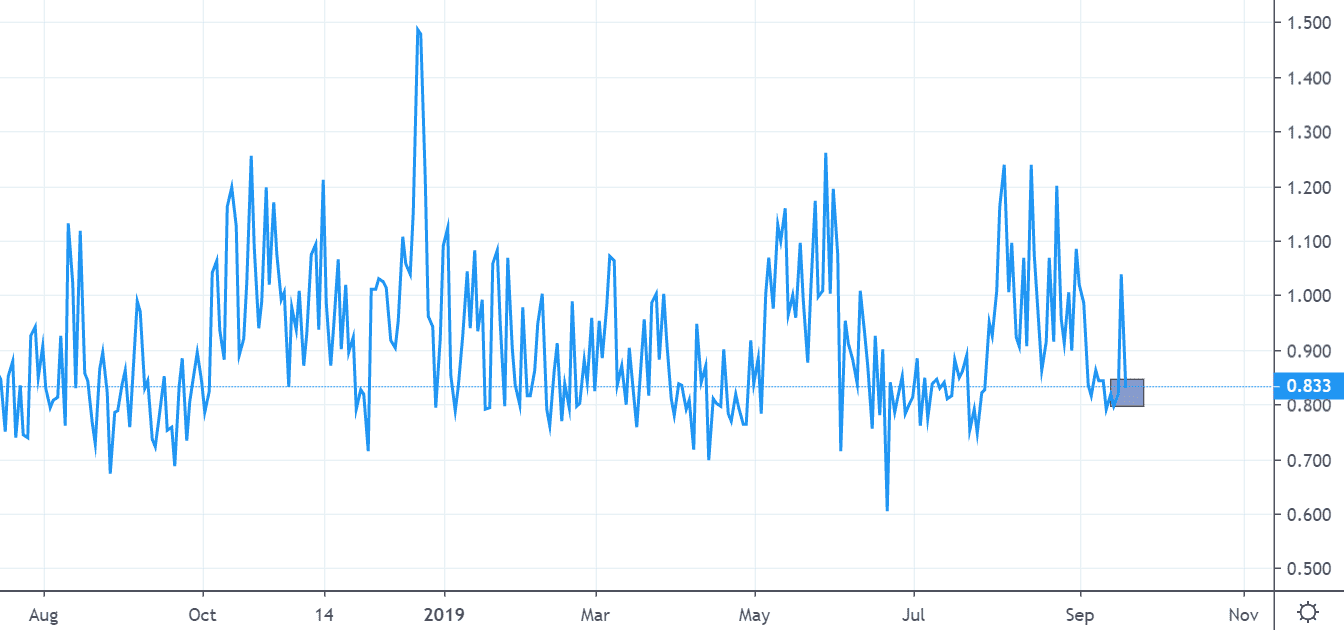 VIX continues moving lower. Sure, it is not trading at rock bottom lows, but is not far from the "floor" we have had since last year. With equity indices at or close to recent all-time highs, puts being sold relative to calls and VIX trading this far down in the range, protection and various forms of hedges are becoming more and more interesting trading set ups.
The problem with hedges is that people see them as "pure cost", and many ended up buying way too expensive hedges during the early August "crisis". These investors are far from interested in buying hedges again, as the logic remains "hedges cost me money last time".
This is usually a great time to start accumulating hedges or speculative positions via options. Implied volatilities, the biggest input in options, have come down across the board, offering relatively cheap ways to express your views here. Bear in mind, buying options is best doing by spreading out orders over several days and "leaning" into the trade.
It looks like a great time to start "leaning" into the first few options positions here.