Shares of Inditex (BME: ITX), the owner of Zara, Bershka and Massimo Dutti brands, soared higher today after the firm reported that it recorded a profit again after swinging to a loss in the previous quarter.
Inditex posted a profit of 214 million euros for the period from May through July, smashing 96 million market estimates collected by Refinitiv's SmartEstimate model.
A higher-than-expected profit came in despite a 31% tumble in sales due to the pandemic and lockdown measures. The fashion retail giant noted that 98% of its stores had reopened.
Moreover, Inditex has witnessed a continuous uptick in demand since August 01, but sales are still 11% lower than the year-ago period. Similar to its competitors, Zara's owner recorded a huge surge of 74% in online sales for the first half of the year.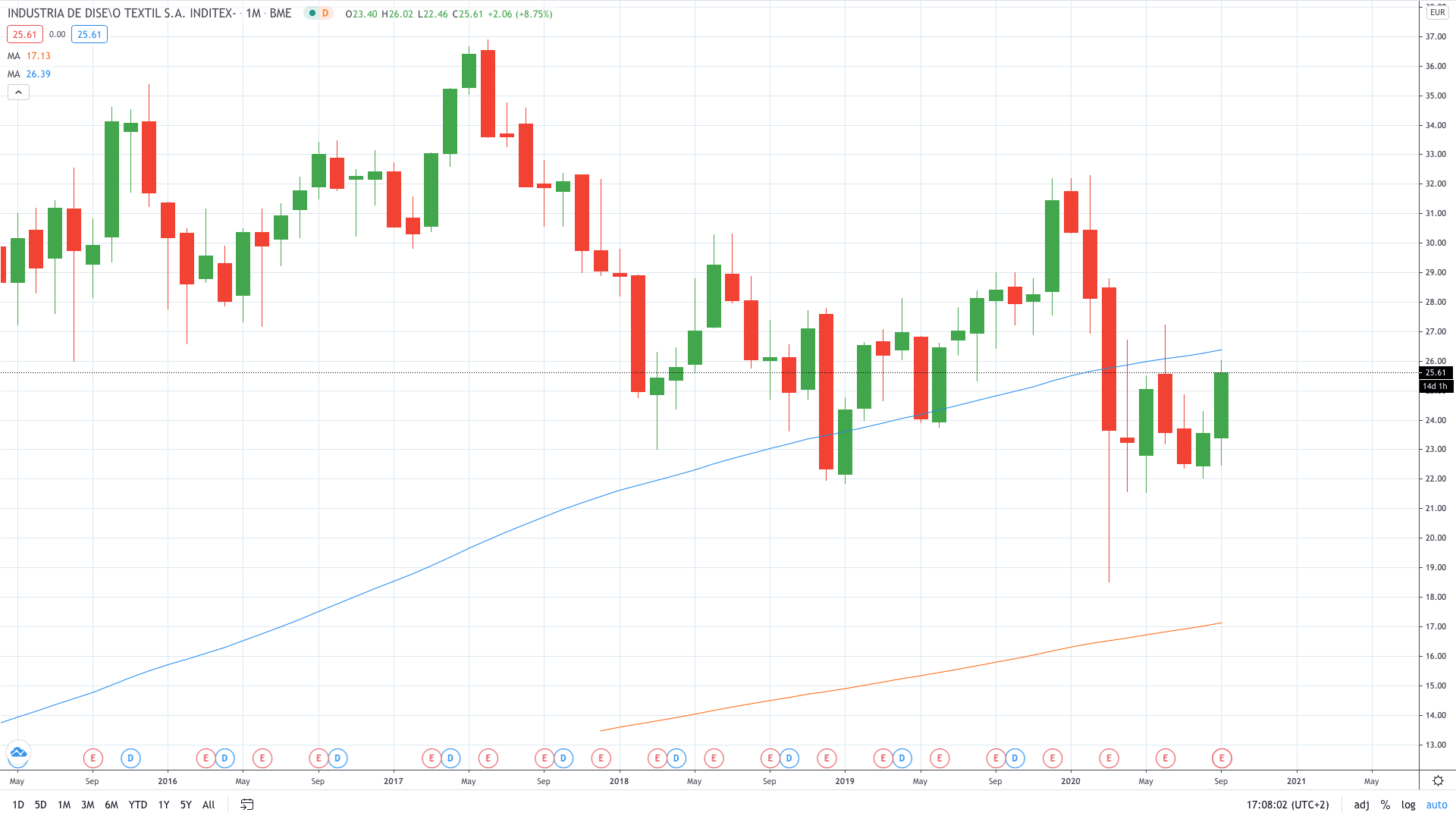 Inditex share price gained around 9% on Wednesday after the Spain-based fashion giant posted a profit.