Zoom Video has skyrocketed in recent months, and the outbreak of the COVID-19 virus has only helped to push it higher, increasing usage of the software as more people work from home.
Just yesterday, Zoom moved to $159.07 per share, a near 22% move higher. Since January the video conferencing company has seen its share price rise 101%, blowing equity benchmarks such as the S&P 500, which is down 30%, out of the water.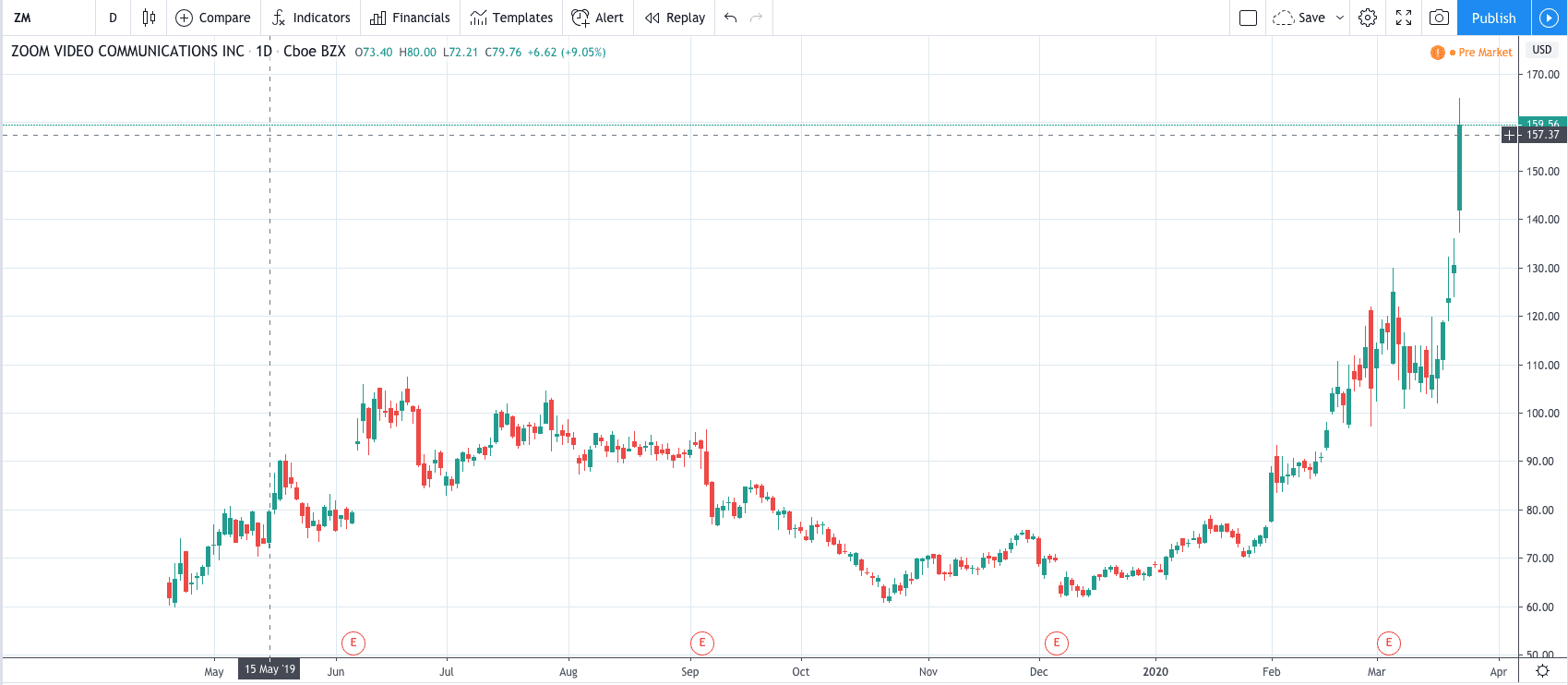 Due to the impacts of the coronavirus forcing cities and countries into lockdown and causing people to practice social distancing, the popularity in Zoom has risen.
According to some reports, the Zoom app is number one for downloads in the US as states such as New York, California and Massachusetts have banned non-essential workers from showing up to work.
Yesterday evening the UK went into lockdown, also banning non-essential businesses from opening, which will force more companies and employees to use software such as zoom for meetings.
Since the company went public back in April 2019, their share price has increased by nearly 263% as the working from home trend was growing. There has been an increasing number of businesses who are solely online-based, and this helped the initial growth in the company.
If the coronavirus spread continues to escalate and more cities and countries go into lockdown, we could see Zooms astronomical rise continue in the coming weeks.