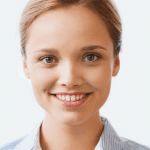 Whilst the Brexit debate is certainly generating more heat than light at the moment you'd do well, as a trader, to see this general confusion as an opportunity to make profits.
News events, particularly the risk of a no-deal scenario are continuing to generate high levels of price volatility in a multitude of instruments, not least GBP.
From a Fundamental Analysis point of view, GBP, as the currency of the UK, will be bought and sold according to a variety of factors which include, but are not limited to:
Fundamental economic health of the UK: Essentially, the currency can be seen as a measure of the health of a country. A state that is doing well will likely see its currency strengthen against others.
Interest rates in the UK: Some might be attracted or distracted to holding capital in GBP according to the risk free rate of return on offer.  This is often referred to as 'hot-money' as it can move very quickly across the global markets.
The amount of international trade the UK takes part in:Relates to those that need to buy GBP to carry out trading/commercial activity.
From a Fundamental trading perspective the two key points to hold in mind are: that there has to be uncertainty about how a no-deal Brexit would affect those factors; and there also has to be uncertainty about how likely no-deal is?
From a Technical Analysis point of view there are a range of signals and indicators that are proving useful to traders.
Pepperstone Markets have produced a free research report that can be readily obtained from their Autochartist research base. To be able to access that area you'll need to set up a Demo account but that takes seconds to do and is well worth it.
All other things being equal, an increased risk of no-deal Brexit would likely see GBP fall in value due to the factors that influence the Fundamental analysis. The more suddenly an announcement is made on this subject the greater the likelihood of a sudden price move.
Whilst news and political announcements are been drip-fed into the markets and keeping volatility levels up we can expect Technical traders to find opportunities to profit.
(Note: Trading currency pairs other than GBPUSD is of course an option but this currency pair is the one that in our minds is most likely going to allow us to trade Brexit itself. GBPEUR for example introduces the relative impact on EUR from Brexit which is something to be considered.)