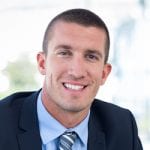 Well, it was a disappointing first day for Boeing Co. (NYSE:BA), which did not get even one plane order at the Paris Air Show, while Airbus (EPA:AIR) bagged a total of 123 orders and buy options.
Airbus went further to launch the A321XLR, which it describes as the world's longest-range single-aisle aeroplane and is an extended version of its popular A321 jet on the first day of the Paris Air Show.
Boeing was outdone by Airbus in terms of orders and the launch of new planes given that many had expected Boeing to unveil the 797 jet or a new midsized jet to compete with the A321XLR, but this did not happen, leaving Airbus to dominate the Show.
Dennis Muilenburg, Boeing's CEO, later admitted that the plane manufacturer was hoping to reassure its existing customers that the 737 Max would be able to fly again soon amid massive cancellations and losses by its current customers.
It appears that Airbus will be the winner at the Paris Air Show as it is highly unlikely that Boeing will catch up to the European plane-maker, given the latter's massive advantage on day one.