What factors should you consider when selecting a good futures trading platform?
These days, most futures traders trade on electronic platforms without the aid of a broker. Technology has transformed the markets dramatically over the years. Until recently, all futures and options contracts involved pit trading in a trading exchange.
In pit trading, traders would gather around in circles and announce offers (sell prices) and bids (buy prices) to each other to match trades. Whenever traders buy more than they sell, the cost of a futures contract increases. In addition, the rate decreases when there's more selling than buying in the market. Consequently, traders selected all the buy and sell slots for futures contracts required at the exchange in the pit for transactions.
Technological advancements led to the development of market platforms that perform without pit brokers or traders, thereby eliminating the need for a middle man. The changes also lowered the cost of trading, increased liquidity, and raised speed in terms of execution.
These days, traders need to access their skills and choose a platform that suits their trading style.
Factors to look for when selecting a platform
Most companies now offer useful futures platforms. However, before traders select a trading platform, there are a few essential factors to look out for.
Charts
Most traders use charts to analyse and trade in the market. Therefore, it is vital to check whether the platform offers charts such as Kagi, line break, Renko, and point & figure for approaching the market from different views. Traders have to ensure that their chosen platform offers charts that help eliminate or single out trends during market activities.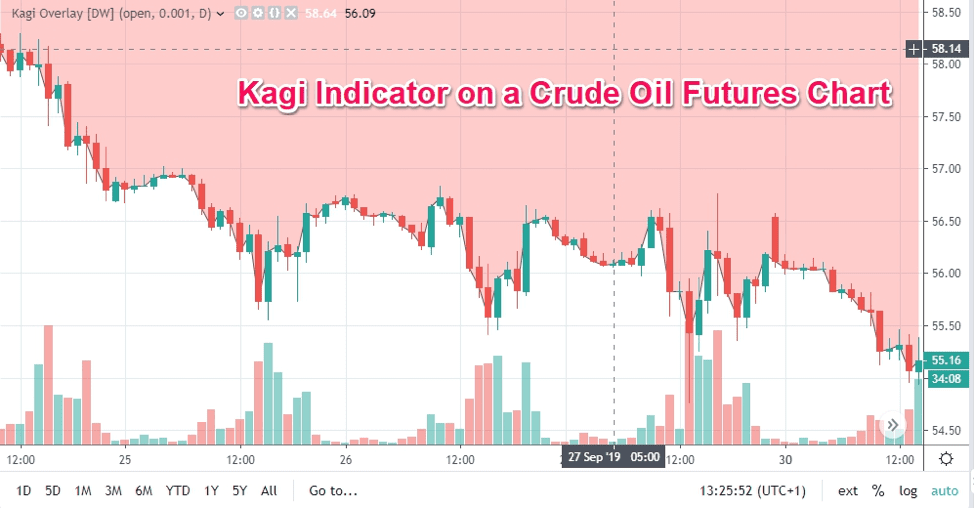 The chart above shows the Kagi indicator on a futures chart.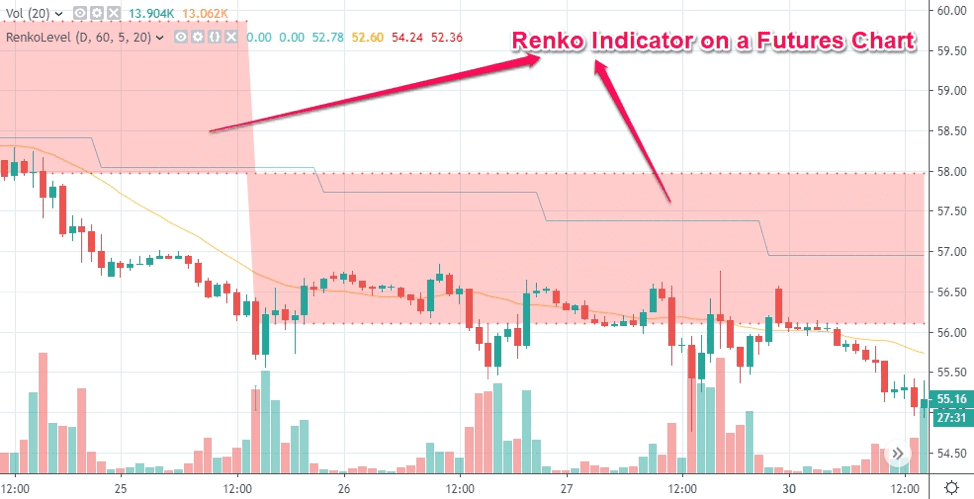 The chart above shows the Renko indicator on a futures chart.
Historical market data
Traders have to consider platforms that have enough market data to contextualise the trading environment for every trader. It doesn't necessarily have to be a one-size-fits-all solution, but the platform should have the tools that traders need to filter the data that suits their timeframe.
Commission & fees
Every trader is interested in getting the best deal possible, and it's important to seek value for money. When it comes to fees and commission rates, traders should ensure that they have a clear understanding of the support and services offered, including the rates of the trading platform.
Indicators
There are several technical indicators available, and each has the strength to change or improve traders' analytical views of the market.
For example, most futures trading platforms have preloaded standard indicators, while some platforms have features like proprietary indicators. Traders can also find platforms that give them the freedom to load third-party custom indicators.
When technical indicators are involved, choosing the ideal platform depends on what traders want to achieve.
Execution functionalities
Several platforms provide standard execution functionalities, such as price alerts and trailing stops, but only a few offer automatic positional risk analysis and trade entry/exit automation. Traders who trade with multiple markets should consider advanced trade-aid features that simplify their trading.
Order entry
Traders require a depth of market (DOM) opportunity to view order flow. It is important to ask about the depth of buy/sell orders. They should also confirm if it's possible to automate their order entries or if they must perform them manually.
Access to assets and market class
Traders need to have access to exchanges that provide the assets and market classes they trade. For example, it's normal for a single FCM in the US to have access to several trade exchanges or products, but this does not apply to all of them.
Traders should consider platforms that offer access to multiple exchanges, products, and FCMs. A single trading platform that provides access to every product is more efficient than two or more platforms without those privileges.
The bottom line
Selecting a futures trading platform can be difficult, but these factors can help you narrow down your list of candidates. Even though there are other factors to consider, the ones listed above are most important for a futures trading platform.
It's important to take the selection process slowly and ask your dedicated broker which trading platform suits your trading goals.
1
27