Who do you think is the best broker? Which provider offers the best trading platform? On this page you will find the ratings of real users and you can participate yourself. The test winners were determined exclusively based on the ratings of our readers, and so the test winners from our comparisons may differ from the ones mentioned here.
If you are still looking for a suitable provider you'll find some inspiration here. If you already have had experiences of your own with one or the other broker we invite you to leave your rating. Below you will find everything about the readers' awards.
How does the award process work?
The choice of online brokers is vast and sometimes the decision is anything but easy for beginners and experienced traders both. When choosing the right online broker ratings and testimonials from other users can be of significant help. We at AskTraders have many years of experience in online trading. Our team consists of active traders, hobby traders and experienced broker testers. Since we are not dependent on any provider our reviews are objective and trustworthy, but we go one step further.
We want to offer you reviews and evaluations from real users. To this end we launched the users' awards. Parallel to our comparisons, such as the Forex broker comparison, there is a corresponding readers' award answering the question of who could prevail in a certain area as the best broker according to our readers – that is the crucial difference to our comparisons. And so it may happen that the ranking is different. For example, from our point of view provider A is the test winner in the stock broker comparison, while here on this page you may find another broker in first place. Because here it's only the user rating that matters, not our opinion.
Of course we'll provide some guidance on the aspects you might consider in your assessment. After all, we have extensive expertise in testing online brokers. But the final decision is yours alone. Readers who are still looking for a suitable provider thus get a comprehensive picture of the company.
"Best broker is ..." - this is how you elect the winner
Each reader may vote annually for a provider he believes to be the best broker in the respective category. At the end of the year we count the votes and the test winner of our readers receives the corresponding award for the entire following year.  That means the providers you see here on this page are the winners of the last poll.
The ranking is updated continuously. Accordingly, the provider with the most votes currently is at the top. Your contribution allows you to actively influence the result. At the beginning of each year, the counters are reset to zero and voting starts again.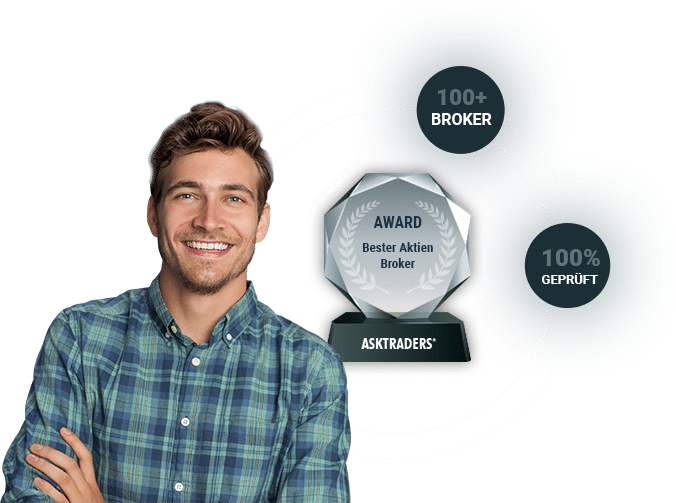 Since the poll runs throughout the year, even brokers established during the year have a chance to obtain the coveted awards. Occasionally vendors change their offer fundamentally during the year or adjust their conditions. In this case, companies that may have been favoured by investors so far may receive more attention, and of course the same applies the other way round: If a broker changes his terms and conditions to the detriment of the customers, this will be reflected in the customer ratings.
The major advantage for other readers is that the ranking on the voting page is constantly updated. This gives them a realistic picture of the broker, because a significant change e.g. in the conditions is likely to reflect promptly in the ratings. Thus you too will recognize positive and negative trends faster.
Possible criteria for your rating
Although the vote is based solely on your assessment and that of other users, we would like to give you some guidelines for orientation criteria that we take into account in our tests, based on our many years of experience. If you find these useful, you are welcome to use them for your broker test.
Trading offer:
Beside the absolute number of underlyings it should also be considered whether predominantly traded assets are available.
Conditions:
Of course, the costs of online trading are also to be evaluated, such as spreads, commissions, account management fees, etc.
Account models:
Since every trader has individual requirements, different account models should match these.
Trading platform:
To obtain the rating "best trading platform" one or more powerful platforms should be made available, ideally not only web-based but also as a download and app.
Ease of use:
How do you find your way? Do you think all relevant information is available?
Support:
Employees should be easily available during the most important times.
Payment methods:
Factors such as the number of payment methods and fees may be relevant for the rating.
Additional offers:
Which training and education materials are offered? Is a demo account available?
Regulation and deposit insurance:
A very important point in our brokerage assessments. Here we look at where the provider is regulated and how comprehensive the regulation and deposit insurance are.
Awards:
Awards may confirm the good quality of a provider. We also include this factor in our assessment.
Overview of the award categories and our readers' award winners
Best Forex Broker
An extensive trading offer, the best trading platform and outstanding customer service – this is what distinguishes the best forex broker. Of course, the provider has not received the "best Forex broker" award based on our ratings, but on our readers' votes.
But users have also considered other factors, like payment conditions and additional offers, in their evaluation. Very important in this context are the issues of regulation and deposit insurance. For other readers this award has the advantage that especially beginners immediately find their bearings for their initial brokerage choice. Thus traders benefit from the experience of others.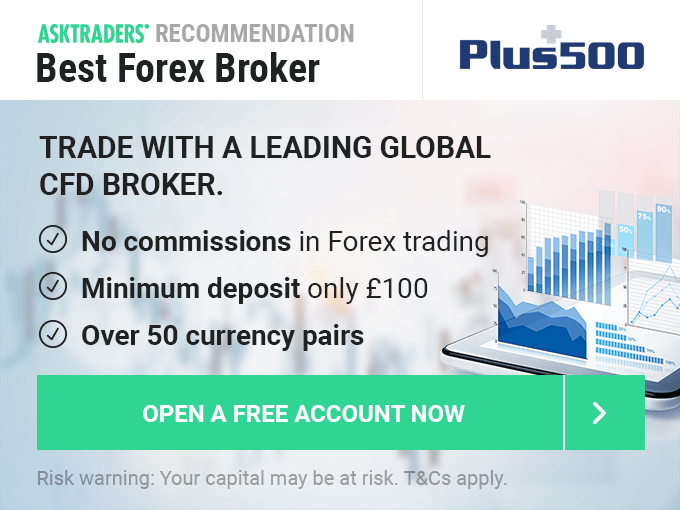 Short-term traders like to fall back on Forex trading. This is available from Sunday evening to Friday evening throughout, i.e. 24/5. Moreover it is the most liquid market ever. The average trading volume is US$ 5 trillion daily! When choosing a suitable provider traders should be aware of the available account models. If you trade larger volumes, you might use STP or ECN accounts, where traders get direct market access with optimal spreads. In return, commissions are due, but those trading frequently and with large volumes can save significantly in the long run.
Beginners on the other hand might do their first "paper trades" on a free Forex demo account, where they get virtual credit from the provider to use for trading under real trading conditions. At the same time there is no risk of actually losing money. Although this does not make anyone a professional trader it will facilitate getting started.
Best CFD Broker
If our readers classify a provider as "best CFD broker" the trading offer generally includes underlyings from the asset classes currencies, stocks, indices and commodities. This gives traders an extensive portfolio of tradable assets. Payment methods in which the money is immediately credited to the trading account are available as well. This is especially important whenever a trader perceives a trading opportunity without having the necessary cash in the brokerage account. In addition, an account opening with the CFD test winner of our readers is done in a few minutes. The decision as to who is to be the best broker in our award category lies with our readers. In our CFD broker comparison you can see which provider performed best in the AskTraders rating.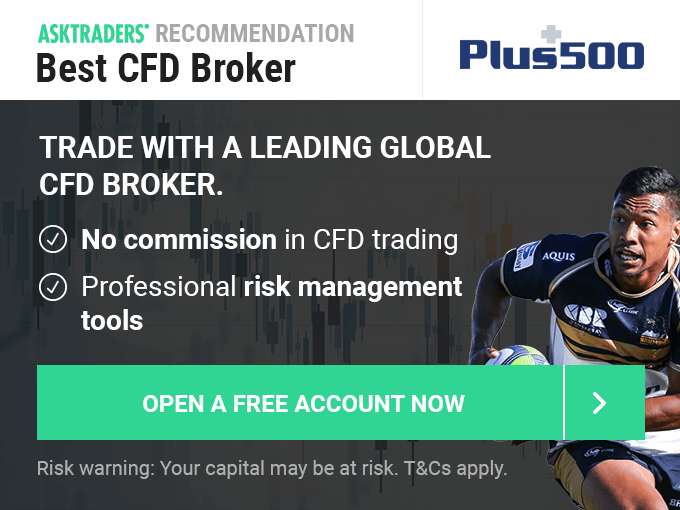 CFD trading has gained more and more ground in recent years. Especially (very) short term traders appreciate the possibility to trade with the easy to understand financial instrument. However, we want to emphasize at this point that of course there is no guarantee of success. But trading itself and the technical design are unproblematic. Unlike other products, no other parameters, such as the "Greeks", have to be taken into account. Fees are a lot cheaper than in classic brokerage. For example, those who trade knock-out certificates usually have to pay at least a few euros in trading fees. In CFD trading, on the other hand there is often only the spread, but no commissions. The trade offer is often expanded over time to include for example cryptocurrencies.
Best Stock Broker
In equities trading, our readers value two things: low order fees and excellent service. But there are other things traders consider as well, including for example a broad selection of exchanges on which the investor can buy shares. In addition, many investors also pay attention to the fact that the broker offers low-priced stock savings plans. Our readers have chosen who they think is the best stock broker of the year.
Despite a large number of derivatives and new financial products traditional stock trading remains popular. Ultimately derivatives are based on the price of the stocks, and so without stocks there would be no indices, CFDs or certificates. The interesting thing about trading stocks is that investors can trade here on short notice, but also in the long term.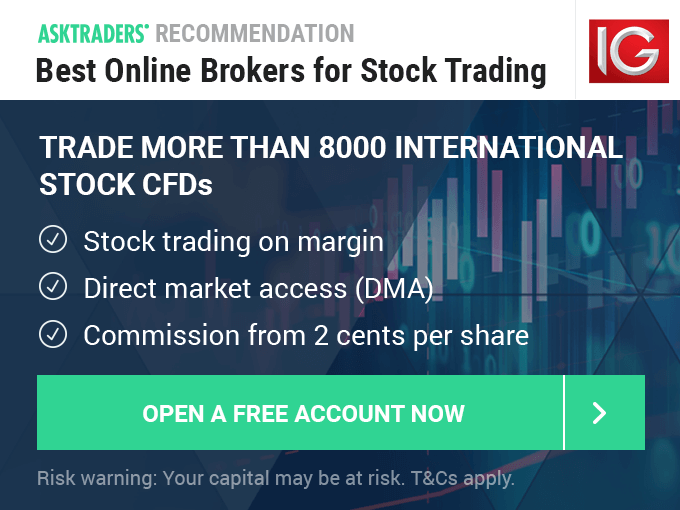 Germans are generally regarded as a somewhat averse to stocks. It is therefore not surprising that most of the DAX companies are foreign-owned. More and more investors have become aware of stocks due to the low interest rate phase that has been going on for many years now. Equities with a reasonable dividend policy are again the focus of many investors especially as an alternative to state pension funds. Trading partners are stock brokers who offer an attractive range of securities savings plans. We recommend that short-term oriented stock traders pay attention to particularly favorable order fees. In any case investors should keep in mind that too much activity here really depletes ones capital.
Best ETF Broker
ETFs have seen a triumphant success in recent years. Particularly for medium to long-term oriented investors, it has been recognized that passively managed funds tracking the performance of a given index are in most cases superior to actively managed funds. Our readers have voted who is the best ETF broker. Since ETF investors are generally very price sensitive, many readers have focused on fees. Meanwhile it has even become standard that there are a number of ETFs investors can buy for free. The range of ETF savings plans was also evaluated.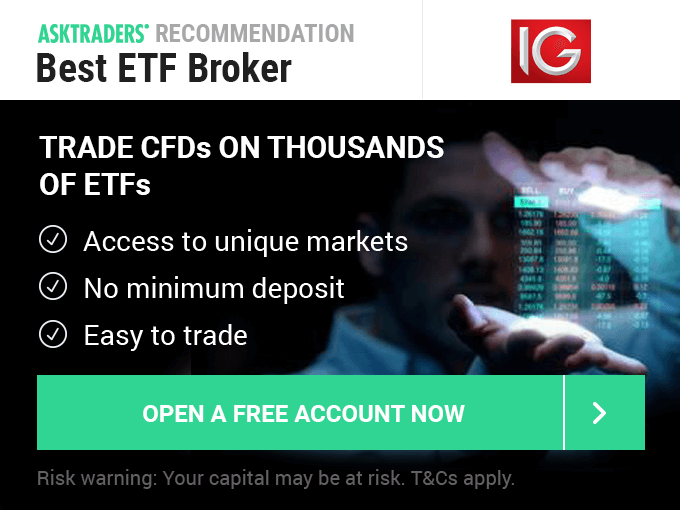 ETFs should no longer be missing in any well-sorted portfolio. ETFs are a very simple way of diversifying very widely. Investors should also ensure that they have a sufficient supply of free ETF savings plans. As already mentioned, these are no longer optional but have become the standard.
In our ETF broker comparison we have taken the above factors into account. However, our rating may differ from that of our readers. Every investor focusses on other things. If you've already had some experience with an ETF provider, you can use the ETF Award add your rating – helping other traders who are still looking for the right broker.
Best Social Trading Broker
Many of our readers are likely to be members of one of many social networks. This principle was applied to online trading a few years ago. Investors can fall back on the experience of other traders. For the award "best social trading broker" only the opinions of our readers count. Partly taken into consideration was also which provider offers the best trading platform with helpful tools and functions.
By now there are different concepts of social trading. Some providers act as CFD and Forex brokers, with the trade offer designed accordingly. Typically the trades by top traders are automatically copied to the followers' accounts. This means that users don't have to log in to the depot. Other providers in the social trading segment securitise the performance of the top trader by a certificate.
This can be purchased on German stock exchanges during normal trading hours, with a securities account  required, of course. The recommended broker for thisis revealed as our stock broker test winner. Other providers offer only a signal service.
Our readers' ratings may well differ from our evaluation in the social trading broker comparison. In our tests, our financial editors present the offer of the brokers – AskTraders ultimately decides who is the most convincing. In turn, the readers' award takes into account only the ratings of our users.
Best Crypto Broker
Strong interest in cryptocurrencies arose especially in 2017, when Bitcoin and many other digital currencies achieved gains unknown to the stock market and hardly thought possible before. Crypto trading is basically possible in two ways: by direct purchase of cryptocurrencies or by trading based on CFDs. Our readers have voted who they think is the best crypto broker offering crypto CFDs. An attractive trade offer consisting of several cryptocurrencies, fast payment methods and responsible dealings: these are aspects that many of our readers attach great importance to.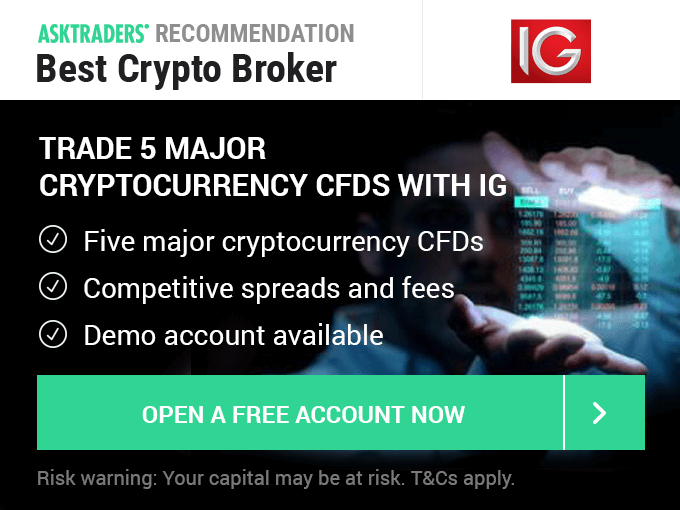 Crypto trading with CFDs has the advantage that no technical know-how is needed, such as setting up a crypto wallet, and no network fees or the like have to be paid. As trading is based on CFDs, traders can rely on reputable CFD brokers who have included various cryptocurrencies in their trade offer.
Of course trading virtual currencies is always associated with a certain risk. Beginners should first familiarize themselves with the risks. In addition, the price movements of cryptocurrencies are not a one-way street, as was shown for example by the slump in late 2017 and early 2018. Anyone who is still unsure might practice on a demo account. In our crypto broker comparison we also introduce some providers offering this option.
Best Spread Betting Broker
In the U.K. spread betting provides a tax-free option to trade on price movements of financial instruments like indices, commodities or Forex. Traders need not buy the underlying assets while speculating on the price movement of various markets. This admittedly risky leveraged product can be traded with only a small percentage of the full value of a position possibly up to 100 times greater than the notional trade value of the underlying. Since the range of underlying assets is on the increase, spread betting will gain wider popularity with traders.
Nevertheless some investors may feel uncertain about how to choose their personal best spread betting broker. Various criteria should be considered carefully. AskTraders readers' awards is meant to be your guide in your search for a provider, based on real users' experiences and evaluations, and help you circumnavigate the riskier options. The winner of the award should be a spread betting broker who can convince by offering a comparatively high level of trustworthiness and security combined with attractive conditions.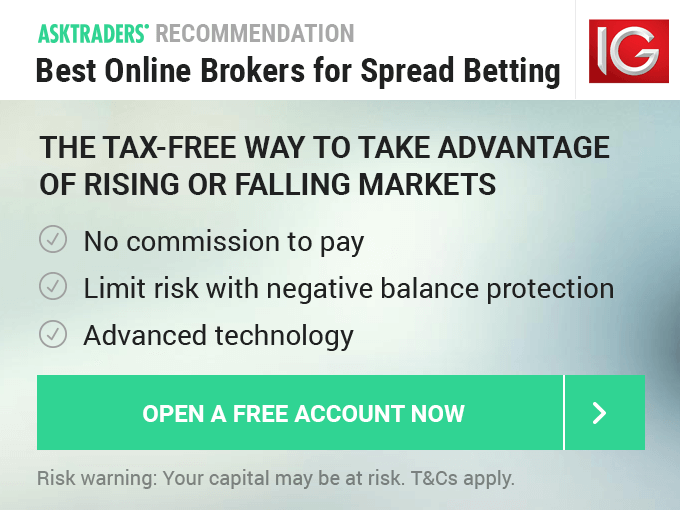 Our own spread betting broker comparison does not stop at spread betting because most traders will be interested in other options, and many brokers have an extensive trade offer including CFDs, stocks and Forex in addition to spread betting. Therefore we ask our users to consult for example our CFD broker comparison when evaluating a spread betting provider. Using our free comparisons will facilitate your rating and help you make sure that you find the spread betting broker who really suits your needs. Other factors we scrutinize closely are regulation and insurance as well as the terms and conditions of a provider, and of course the costs incurred in spread betting.
Vote now:
In your opinion, who is the best broker?
AskTraders offers you the opportunity to rate providers from various areas. By voting for your favorite you'll help other users find a suitable broker. Of course all results from our award area are subjective, but there is hardly anything more valuable in the financial industry than real users' experiences. At the end of the year, the results of the votes are evaluated and AskTraders announces the broker who could convince and inspire customers. Although we present numerous providers in our broker reviews and broker comparisons on this portal, the user award in the categories Forex, CFDs, equities, ETFs, crypto brokers, spread betting and social trading certainly offers valuable clues for you use in the course of your considerations. You have already formed a good or less good opinion of a broker? Then please vote and share your experience with other traders!