Who's the best CFD broker? You have chosen
The requirements for your personal CFD Broker are completely individual. Everyone has different criteria of personal importance. The ratings you find on this page are not ours, but those of our readers. That's why your opinion matters. If you have experience with a provider, please cast your vote and rate the broker. This will help other readers to get an authentic picture of the providers.
We at AskTraders.com have many years of relevant experience in CFD trading. Besides, we are independent and not obliged to any provider.
To compare brokers we've developed a kind of 10 point checklist, according to which we come to an evaluation. In order to make your personal rating a bit easier, we would like to introduce our criteria in greater detail. We'll show you what we look for in our test reports with brokers and on which aspects we focus. You might want to include these things in your assessment. But please consider this just a guideline – maybe other things matter to you.
Our opinion of who is the best CFD provider is not relevant here. The voting result for the CFD test winner is based exclusively on the voting of our readers.
Criteria for your CFD Broker Test
1. Trade offer
Here we take a close look at the trade offer, in particular the number of underlyings. As a rule, CFD brokers offer a large number of underlyings from the asset classes indices, equities, commodities and interest rates. Also most CFD brokers cover currency pairs, called Forex. As a rule of thumb, it can be said that the larger the trade offer, the better the provider, but we do not restrict ourselves to just the sheer number of underlyings.
The "quality" of the trade offer is important to us as well in the test, and we attach great importance to diversity. The broker should offer CFDs on underlyings from different industries and countries. Our experience shows that in addition to a large number of indices, interest rates and commodities, many stock CFDs should be available and occasionally also CFDs on ETFs, especially from Germany and the USA. But equity CFDs from neighboring European countries, Canada and some Asian and Latin American countries may also be included in the offer.
Since most CFD brokers also offer Forex trading, this aspect is certainly important, too. For quite some time, a few brokers have begun offering CFDs in various cryptocurrencies. What do you value in the trade offer?
Top 3 CFD Broker Comparison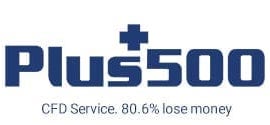 of 23 CFD Broker
AvaTrade


2. Conditions, Costs & Fees
In our CFD experience naturally we incorporate the conditions of the broker. The fees are an integral part of our test results. Even if a broker offers good deals but otherwise cannot convince in terms of fees, we'd adjust our rating accordingly.
This is simply because there are spreads on each trade. The more active a trader is, the more he incurs costs in the form of spreads. Over time, a remarkable amount can accumulate, and the higher the spreads, the worse the trader's overall performance. Since online trading is ultimately about making money, we look very closely at this area.
Therefore, we do not weight the fees equally, but based on importance. Spreads and commissions come first. The lower these are, the better. Above all, we pay attention to the fees on the most popular underlyings such as the DAX, Dow Jones, S&P500, various currency pairs as well as gold and oil. Of course we understand that the spread is very much higher for extremely exotic underlyings than for liquid assets.
These fees might be included in your rating:
Deposit or account maintenance fee
Spreads & commissions
Fees for deposits and withdrawals
Other costs, such as inactivity fees or currency conversions
Discounts & bonuses for frequent traders
3. Account models for different investor groups
The majority of brokers have several accounts models available to meet the different needs of investors. It would be good if the provider is suitable for both beginners and experienced traders. But in the end, you decide who is to be the best CFD broker.
As a rule, the account models are classified for beginners, advanced and professional traders. In some cases, there is also a classification according to trading volume or account size. For beginners usually a so-called market maker model is offered, where the broker himself provides the prices. For beginners this has the advantage that the spreads are often fixed and the underlyings liquid.
Experienced traders or traders with higher trading volumes use STP and ECN accounts in Forex trading, with direct access to a pool of several banks and institutional traders where spreads are usually best. In return, there is a commission per trade, so this model is not suitable for beginners. VIP customers, namely traders with very high trading volume, usually receive an individually modelled account.
What we also examine here in the CFD broker test is the possibility to integrate various software and trading programs like Meta Trader 4. You may also want to consider this point in your evaluation.
4. Trading platform & mobile trading
CFD brokers often offer multiple trading platforms. These range from a web-based platform via the download of proprietary software to the mobile trading app for Android and iOS. If you like you can also include this aspect in your rating of who should become the best CFD provider.
The selection of platforms should be diverse. By this we mean that on the one hand the broker provides a web-based application. This means that the trader can call up the platform directly in his browser and trade there. A download is not required. On the other hand, the broker should also offer connectivity to other trading software such as MetaTrader 4. The development of proprietary software for download is in our opinion not absolutely necessary, since offers such as MT4 already have a very good quality.
Furthermore the scope of functions should be correspondingly diverse. By that we mean that the trading platform should be suitable not only for beginners, but also for experienced traders. Advanced traders should also be satisfied with the features and analysis functionality.
By now almost every CFD broker has an app for smartphones or iPhones. If you already have some experience with mobile applications, you can also incorporate the quality of the app into your test result.
5. Ease of use of the website
The user-friendliness of the website is also a criterion we scrutinize, since in our opinion it's not much use if the website looks visually beautiful, but essential information is missing, you cannot navigate or applications just do not work.
We argue that it is important for a broker to pay attention to these aspects as well. Because this proves that he is really interested in the customer and addresses his needs. Minor defects are fine for us, but no gross faults.
As already indicated, we check the website's structure, in other words, if the user finds his way about, if all important information is available, the registration and validation process is simple, what kind of assistance the broker offers and so on. Of course there are certain legal aspects during the registration process that may be annoying from the user's point of view but can't be circumvented.
We also test whether the website and particularly the trading platform is available even during hectic stock market phases. Because nothing would be more fatal than if you could not access your brokerage account in turbulent times. If you had negative experiences here, please take this into account in your ratings.
That's what we value in terms of usability:
Easy retrieval of information
Easy registration & verification
Correct linguistic design
Working functionality such as search masks
6. Customer support
From the quality of the customer service conclusions may be drawn on the general quality of the broker, if not in an absolute sense. Because the employees are the figurehead of the broker, the direct line to the customer. If the team does a good job, it suggests that the broker is interested in the success of the clients. Excellent customer service should be available via email, phone and live chat. Of course, there should also be an extensive FAQ area where customers can inform themselves in advance about the most important questions.
Have you already had experiences with customer support? If so, were you satisfied with the staff's response? It is especially important to know whether the reactions of the employees are friendly and competent as well as occuring within a reasonable time. In difficult cases the staff certainly has to check back first, which is perfectly fine. It would be optimal, of course, if the support themselves have CFD experience.
In our test result we also include the availability of the support. Depending on the size of the company, they should offer not only a certain range of channels, but also be available around the clock. 24/5 support is important to us because CFD trading is usually possible 24/5, but maybe other things are important to you in this area.
7. Methods of payment
Most CFD brokers offer a wide range of payment methods for CFD deposits and withdrawals. We believe that a provider who wants to establish himself as the best CFD broker should offer a reasonable choice of payment methods. Of course, this includes the bank transfer, but, other payment options must be available, especially those that allow customers to deposit money immediately. These would be for example credit cards like Visa and Mastercard, PayPal, Sofortüberweisung, Giropay, Skrill, Neteller or Paysafecard. It does not matter that much that the broker offers all payment options, but there should be at least a certain selection.
Moreover we also look at the fees for broker deposits and withdrawals. At this point we would like to state that these do not necessarily have to stand at 0 Euro, but they should be as low as possible. At least one free payment method should be available. After all, high fees are detrimental to your effective trading performance. Your actual performance is naturally not affected by the fees, but they reduce your payout. Fortunately, there are a number of brokers that allow free transactions.
You might also want to check out this:
Minimum deposit amount
Minimum payout
Selection and number of payment methods
Transaction speed
Conditions of payment options
8. Additional offers
In our broker comparison we also make sure that the company offers comprehensive additional services. What do we mean by an additional services? Of course, bonuses also play a part, but we focus more on help and support for online trading. After all, this will ultimately help you to be successful in CFD trading. An outstanding provider offers a free CFD demo account for new and existing customers.
This allows beginners to approach CFD trading slowly and without risk. They gain access to the broker's platform and can trade with virtual capital under real trading conditions. Of course, you don't become a professional dealer with demo trading, but this makes it easier for you to get started. Besides, you'll get to know the platform of the broker and its various functions. Traders with some experience like to test new strategies via a demo account.
In addition to the CFD demo account we review the offer in terms of education and training. Here it is quality over quantity. A basic education area includes a judicious selection of free e-books, webinars, seminars, video tutorials, blog posts and news, as well as an up-to-date newsletter and trading tips. In addition, an excellent broker provides an economic calendar with all relevant data and explains their significance. When choosing your personal test winner, you could of course rate other things as well.
9. Regulation & Deposit Insurance
Regulation and deposit insurance are among the most fundamental aspects of our checklist. Again, quality is more important than quantity. That a provider is subject to regulation, possibly in several countries, says nothing about his integrity. A regulation by the German BaFin, for example, is significantly better than a registration in various Pacific nations, although we would not accuse a broker with a Central American regulation automatically of CFD fraud in trading.
Of course you can never call a CFD Broker reputable with total certainty, but at least there is some evidence. Outstanding are regulations from the EU, Japan, USA, Canada or Australia because here we know that the authorities in question look very closely at the companies and the brokers regularly have to transmit data and information, sometimes even daily.
Another important point in our CFD broker test is the extent of deposit insurance. This varies from country to country. In the UK, for example, the amount is £ 50.000 per trader. There are also a few listed CFD brokers in this country. This, too, is an indicator of integrity, as these companies need to meet even more requirements.
Segregated accounts: clients' capital is managed separately from corporate assets
SSL website encryption and other IT security measures
MiFID requirements (EU directives to financial institutions)
Secure payment options
Compliance with regulatory guidelines
CFD broker without obligatory additional funding
10. Opinions of the trade press & awards
A brand new provider on the market will have a hard time becoming the best CFD broker because we also include the opinions of the trade press and various awards in our rating, something a young startup company cannot forcibly produce. The fact is, the bigger and better known a company is, the greater the media interest and the more differentiated the reporting. Therefore it may occur that a very large player in the market gets occasional negative publicity.
Inexperienced traders sometimes accuse the broker of CFD fraud, but the vulnerabilities lie also with the trader and not necessarily with the provider. Thus it may happen that a broker gets negative publicity, but of course most of the headlines should be positive.
In order to receive awards, the CFD Broker must have been active for a while. However, we do not just count the number of awards a broker receives, but rate who awards them and why. There are usually awards for the conditions, customer service and commercial quality. Awards from renowned institutes are included in our test result with a significantly higher weighting than those from unknown sources.
That's why it's so hard for totally new providers – we think a company has to prove itself over a certain period of time. Often providers have high ambitions with the claim to reform the world of trading, but that's what a broker needs to prove first.
Vote now for your CFD test winner
We have described the rigorous criteria we always apply in our CFD comparison. These criteria can help you with your vote. As mentioned earlier, the reviews you find on this page are solely ratings from our readers. That is, it's not we who decide who is CFD test winner, but you alone. We only provide assistance on what to look out for.
At this point we would like to emphasize again that AskTraders.com is an independent portal and we are not committed to any CFD broker. We open accounts, carry out trades, test the support and take a close look at the fine print. Our experience and test reports are therefore objective and trustworthy. Besides, we have many years of experience in online trading. You are therefore welcome to consult our expertise at any time.
In the end you have to be satisfied with the provider. Therefore you will find only authentic reviews of real users here. If you already have had some experience, then please vote, as this will help other readers to make an informed brokerage decision. The ranking is permanently updated. At the end of the year we will look at which provider received the most votes, and he will then receive the readers' award.