1) Trade Offer
Robo advisors will offer a range of financial instrument which a trader can choose to invest with them. Financial instrument that are common with robo advisors companies are; stocks, ISAs and bonds. Depending on the need of and the risk profile of an investor, you will be able to get a matching investment profile.
Robo advisors should offer the modern Portfolio Theory model to its investors as the threshold investment take away. This model may encompass models such as socially responsible portfolio strategy, factor-based portfolio strategy and bond portfolio strategies.
Robo advisor companies take in to consideration several parameters before settling for the most feasible plan for an investor. Things such as the need for investment, how much you are saving and other are taken into consideration. This will all shape up what trade offer a robo advisor will recommend to you. Robo advisors that deal with currency pairs and other more volatile assets will also have a different asset class for their trade offer. Under currency pairs there are more volatile currencies and others that make less pip movement in a day.
Top 3 Robo Advisor Broker Comparison
of 10 Robo Advisor Broker
Nutmeg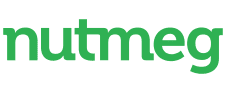 of 10 Robo Advisor Broker
Moola

of 10 Robo Advisor Broker
Moneyfarm

In this section we are interested to know what financial instruments a broker has. A broker with multiple financial instruments will present investors with good financial choice based on their risk profile.
Number of tradable instruments
How is the asset class of the robo advisor distributed?
Are there volatile and less volatile instruments?
2) Commissions, Fees, and Costs
Fees matter a lot when settling for a robo advisor. You should be wary of robo advisors that charge high fees without a justifiable reason. Robo advisors companies that have wide range of financial products will not charge a fee for investments of below USD 10,000. Any investment above this may be charged a certain percentage most of them being less than 0.5% of your investment per year. Other Robo advisors charge no fees at all but will require traders to make a deposit of a certain amount.
The above mentioned fees are the basic fees; you pay for premium service to get a more personalized service. For instance, after paying the fee you can get an over the phone telephone contact with a financial expert for extra support and inquiries outside the robo advisor service.
Other costs and commissions charged by a robo advisor may be in form of deposits and withdrawals. Administration fee, transfer fee and other account related transaction charges. You may also consider hidden charges such as inactivity fees. Rarely will robo advisors charge for the fees incurred in buying and selling of securities. We value the following points when factoring in cost and fees.
What are the commission charged?
What are the costs for premium services?
Are there hidden charges?
3) Account and Deposit Models for Different Types of Investors
Robo advisors offer several account types for traders. Having one account type can't be the best approach for robo advisors since traders have different financial goals. However there is always baseline account type that is a good starting point for investors with little investing experience or no specific financial goal. Most Robo advisors have IRA accounts, Roth IRA, trust accounts, among others.
These account types are serve retirement, custodial, and savings needs. There are account types that are suitable for college guys and working by the assumption of little funds, college guys can immerse themselves in the investment world at an early age.
Robo account types will also vary from country to country. Robo advisor companies in UK will offer different account types to robo advisor companies in US. This is because of the nature of the type of investment opportunities in the two different jurisdictions. UK residents may lack the access to 401(k) plan while US residents may lack a Stocks & Shares ISA account. This brings the whole difference in account type because of jurisdiction. We consider value the following points in regards to account.
Account types based on jurisdiction
Are there multiple account types?
Are there VIP accounts
4) Trading Platform and Mobile Trading
Trading platform matters a lot to us. A powerful trading platform gives traders an opportunity to get a good glimpse of the market for assisted based robo advisors. A good trading platform should let investors to a robo advisor see all their investment in one place, track their account growth, see trades that were picked, get account reports and statements.
An easy to use trading platform works well with many investors since not all investors have strong computer background. Therefore, maintaining a simple to use trading platform makes it easy for investors to navigate through the trading platform. Another consideration are the languages that the trading platform support. A robo advisor trading platform that has multiple language option gives investors from different backgrounds the opportunity to interact with the trading platform without need for a translator.
With the recent high usage of smartphone, tracking your investment on your phone is almost a must. Robo advisors should have mobile apps that works well with popular mobile software; Windows, iOS and Android.  Robo advisors have also taken made their website mobile responsive. This means the robo advisor website should work seamlessly with a mobile browser with all the features of the web version available on the mobile. In establishing which robo advisor you would consider the best, you might consider the following.
Does the robo advisor have a mobile app?
How robust is the trading platform?
Multiple language option
5) Usability of the Website
A good website design gives its visitors a good impression about a business. However, there is much that goes into a website than its design and colours. A robo advisor website that has a search bar, sub menus, an investment questionnaire among other tools give investors an easy time interacting with the website. Legal information, a sitemap, terms and conditions should also be available on the website. The sign in and sign up buttons are more convenient accessed if they are at the top section of the website.
The language options of the website matters too, investors reading different languages should have the option to switch to a language they find best suit for them. Most used languages such as English, Russian, Spanish and Chinese should be included, though this will depend on the target market of the robo broker. A robo advisor website that is available through out with little or no down time give traders' convenience. A website that has frequent downtimes may give investors account access inconvenience or may miss out an important activity with your account such as withdrawal.
The website aesthetics matter though not to a great extent. A website that has cool colours gives the visitors a good impression about a robo broker. A robo broker with a website full of distracting pops up and promotions may end up frustrating a visitor. A summary of what counts in this section is;
Website availability
Websites tools
Website language option
6) Customer Support
Customer support matters a lot to us. We believe investors should get the best treatment from robo advisor companies. Have you had a bad experience when contacting the customer support team of a robo broker? Tell the world how the experience was while voting for the best robo advisor UK.
Robo advisors customer support team is supported by email, physical visit, phone support and live chat. Live chat is the most common method nowadays. That been said, you should examine the responsiveness of the customer support team. Customer support representatives who take a lot of time to chat with you or are slow in response are not good. The customer support professionalism also matters. Good customer service representatives should show complete understanding of the robo advisor business. They should show empathy while communicating and refrain from abusive or vulgar language. The customer service multilingual choice would assist investors who don't speak only one language to conveniently have their queries solved.
The availability of the customer service support is also important. Customer service support that is accessible on a 24/7 basis give investors convenience, since they can call anytime of the week. We voting for the best robo advisor you may consider the following summarized points.
Customer service accessibility
What are the customer service options?
Is the customer service team professional?
7) Methods of Payment
The ease of funding your account and withdrawing money to your account is important. A robo advisor that gives investors multiple payment methods makes the investor have choice on the cheapest payment methods. The most common payment methods used by robo advisors are; bank transfer and cheque. These are the most common, even though some robo advisors companies may use other payment options. Bank transfer is usually expensive since it attracts a fee. Additional charges that related to payment processing also matters. Robo advisors that don't charge a fee are better and present investors with cost cutting measure while dealing with a robo advisor.
Payment processing time also matter, bank transfer normally take 2-5 business days while payment methods such as PayPal have an instant transaction time. Credit and debit cards are processed in less than 24 hours. The limits of deposit and withdrawal also count. Robo advisors should give traders reasonable deposits and withdrawal limits. Robo advisors should also factor the deposit and withdrawal frequency of the investor. Investors who make frequent deposit and withdrawal may be considered for a higher limit. A summary of the attributes to check out under this category are;
Variety of payment methods
Speed of a payment method
Transactions charges
8) Additional Offers
Robo adviosrs may often give extra services that are beyond the standard service that traders expect. A robo advisor company that run promotions for their customers are always liked by investors. Promotions give investors relief from costs and increase the chances of an investor retaining their robo advisor.
A robo advisor company that empower their investors with solid reading materials, e-books, videos and other educational material are always appreciated. Robo advisors sometimes organize seminars and investors may attend to get a one on one interaction with finance advisors.
Robo advisors may periodically organize competitions and tournaments to get appreciate its customers. Bonuses also form part of the additional offers. Robo advisor companies may offer incentive to investors when they make deposits.
Brokers may give access to demo accounts to investors if at all they have demo accounts. Demo accounts build the investing skills of traders. Demo accounts are helpful for inexperienced investors and experienced one, since they may want to test out something or try out a strategy. Newbie traders may try out the journey of investing trying out trading different instruments. A breakdown of what counts in this section is
Educational material; videos, e-books, webinars
Bonuses and promotions
Demo account
9) Regulation & Deposit Protection
Regulation sets apart legit business from businesses that have bad conduct. Though this statement may not be 100% correct since there may be some unregulated business that conduct good business, regulation is what draws the line. Robo advisors companies need to be regulated for investors to get assurance they are not investing their money in a Ponzi scheme. Regulation makes robo advisor companies abide to the rules set out by the regulators, failure to that they will be fined. To avoid doubt, robo advisor companies that have been fined in the past it is better to keep a close eye on them. We emphasize also to be on the lookout for the regulator. Regulators from North America, Japan and Europe are known to have stringent rules further guarantee investors that their broker is legit.
Deposit protection is an added advantage that comes with robo advisors being regulated. Deposit protection insures traders' money in case a robo advisor goes down. For instance, the Securities Investor Protection Corporation (SIPC) insures traders' funds up to USD 500,000. The amount is inclusive of USD 250,000 in cash claims. Regulation subjects robo advisors companies to frequent audits as part of check and balances that help them to conform to best business practice. To vote for the best robo advisor company you may consider the following points.
Is the business regulated?
Who is the regulator of the business?
Is your capital insured?
10) Opinions of the Trade Press and Awards
A robo advisor may often from time to time get the exposure of the media. You should take concern of robo Advisor Company that receives bad media coverage and bad public rating. A robo advisor company that strives to maintain a good name would go a great extent in offering quality service, good customer support and much more. Though the media may give false reporting of a business, it's so unlikely for a company to be in the limelight for the wrong reasons frequently if they don't offer crappy service. Good media exposure influence, customers sign up and customer retention.
Industry awards count in this section. Robo advisor companies that receive awards such as best in customer service are much more revered than robo advisor companies that receive awards such as best in affiliate program. We also take into consideration who are the guys conferring the award. This is because robo Advisors Company may receive an award even non reputable source. It is a common practice nowadays with forex brokers. In this category we emphasize on the following attributes.
Does a robo advisor company have good media coverage?
Does a robo advisor company have an award?
What award did a robo advisor receive?
Summary
Asktraders conducts a reader's test and the robo advisor award in one of them. The process involves Asktraders readers doing an independent voting to arrive at the best robo advisor. This guide is just a framework of what we found out to be important while voting for a robo advisor. You might also have a look at Robo Advisor comparison page for a cross reference before voting. Asktraders doesn't coerce any of its readers to vote for a specific robo advisor company. The comments therein in this website are from real readers and therefore, their opinion expressed as well as yours empowers investors and other readers.
We invite you to vote for the best robo broker by taking into consideration all the above attributes of a robo advisor. Would you like you to tell us your experience with a robo advisor broker? Did you like their customer support? Were their payment methods convenient? Vote for your broker and empower other readers.