Admiral Markets is a forex and CFD broker that offers modern platforms for trading. On their platforms, CFDs like stocks, indices, ETFs, precious metals, and currencies can be traded. Admiral Markets UK Ltd. Is registered in England and Wales with registration no. 08171762. It is authorized and regulated by the Financial Conduct Authority (FCA) reg. No. 59540. The Admiral Markets Cyprus Ltd is registered in Cyprus with Reg. no. 310328. It is authorized and regulated by the Cyprus Securities and Exchange Commission (CySEC) license number 201/13. Admiral Markets AS is registered in Estonia with reg. No. 10932555.
Highlights
CFD business for 17 years.
Complies with all CFD regulations
Offers CFD trading on the MT5.
Provides over 300 CFDs
21.
of 29 CFD Broker
Admiral Markets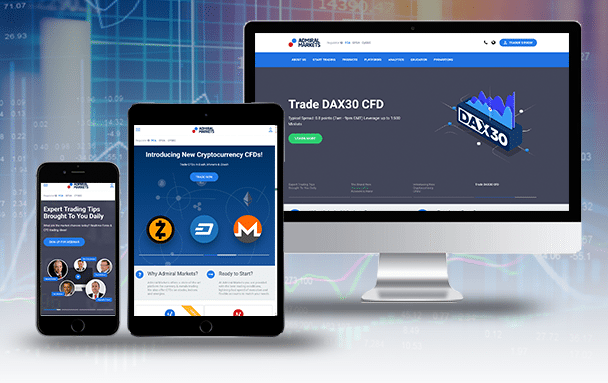 Go to Broker
Risk warning: Capital can be lost. Terms and conditions apply.
Headquarters and regulation
GB (FCA)
Fees and Spread
depends on type of account
Mini contracts tradable
Yes
Demo account
Yes, available for 30 days
Services & additional benefits
Live
Hotline
E-mail
Economic Calendar
E-Book
Videos
Courses/Seminars
1. Trading Offer
1.) CFD Trading Offer: Review 2020: Trade Up to 300 CFD Assets
Admiral Markets CFD broker offers a wide variety of assets for CFD trading.
CFD Offers: The CFD asset class is the largest asset class on the Admiral Markets platforms. An Admiral Markets CFD trading review indicates that CFDs can be traded with generous leverage provision. What assets are traded as CFDs on Admiral Markets?
Stocks CFDs such as Apple, BMW, Facebook, Google are listed with leverage up to 1:5. Spot metals (gold, silver and natural gas), energy assets and agricultural commodities come with a leverage of up to 1:10 (Gold 1:20) with no commissions. You can also trade stock indices with leverage up to 1:30 starting with €200 as minimum deposit and no commissions. Finally, bonds CFDs with leverage of up to 1:30 are featured.
FX offer: 47 currency pairs are available for trading. A broker comparison shows that many other brokers offer more currency pairs. the available currency pairs feature major, minor and exotic currency pairs.
Exotic Assets: The listed assets are the Cyptocurrency CFDs. Minimum lot size of 0.1 and the maximum leverage is 1:2. Some cryptocurrencies are Bitcoin, Litecoin, Ripple and Ethereum.
Stocks, indices and Commodities CFDs are featured on the platforms.
ETFs, bonds and Cryptocurrencies are available as CFD trading.
About 47 currency pairs are traded on Admiral Markets.
Go to Broker
Risk warning: Capital can be lost. Terms and conditions apply.
2. Costs
2.) CFD Trading Costs: Minimal Charges on Admiral Markets CFD
Trading on Admiral Markets CFD broker platforms attracts fees and commissions. The following charges apply on Admiral Markets: commissions, spread costs and transaction costs for deposits and withdrawals. A penalty is also applied for account inactivity.
Commissions: It is charged on some CFDs such as stocks. The contract size and the commission rate determine the amount charged. Commission rates are already listed on the Admiral Markets official website. The contract size is the volume traded in lots. CFD comparison shows that Admiral Markets do not charge commission on some CFDs.
Yes
Mini contracts
Tradable
Inactivity Fee:  Traders who have not traded in 2 years are charged an inactivity fee of €10. This amount is charged every month as long they have a positive balance in their accounts.
Withdrawal fees: minimum of £1 or 1% of withdrawal amount is charged from e-wallet users while about £1 is charged for bank transfers, depending on the location. Apart from Admiral Markets withdrawal fees, traders should also expect to pay bank charges for bank transfer. The e-wallet operators also impose their own charges for using their payment gateways-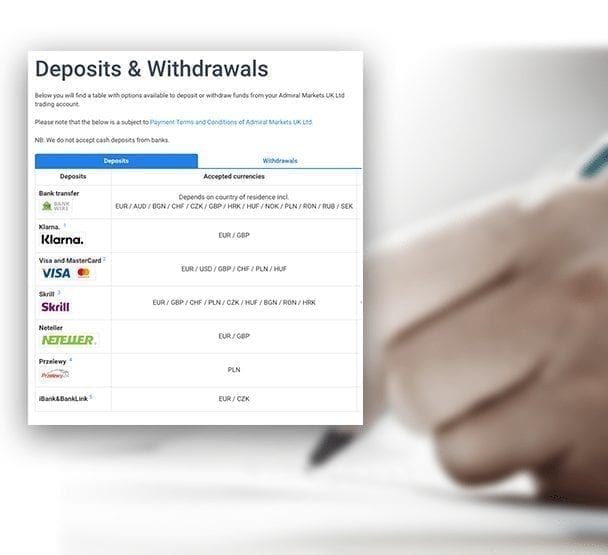 Commissions are charged on some CFD assets.
Traders with a 2 year dormant account are charged "inactivity fees" on a monthly basis.
Admiral Markets charge withdrawal fees. Banks and electronic payment operators add their charges too.
Go to Broker
Risk warning: Capital can be lost. Terms and conditions apply.
3. Account
3.) Accounts: Choose an Account Type Fit For Your Budget
Admiral Markets provide many account types for their clients. This is one of the features provided by the best CFD brokers in the industry. The accounts are based on the MT4 and the MT5 platforms.
The Admiral.Markets account is for basic traders with a capital of $200. With this account type, about 130 trading instruments are provided.
The Admiral.Prime account trades 45 currency pairs and 3 CFDs. $1,000 is needed to open this account. Leverage is up to 1:30.
If you prefer to trade on the MT5 platform, then the Admiral.MT5 account if for you. It trades over 300 CFDs with a maximum leverage of 1:30. Only a deposit of $200 is required to operate this account.
Admiral.invest account can only trade 265 stock CFDs and available on the MT5 platform. A minimum deposit of $500 is required.
A demo account is available for anyone that wishes to practice, learn or test the platforms before actual trading.  Many other CFD brokers also provide this type of virtual account.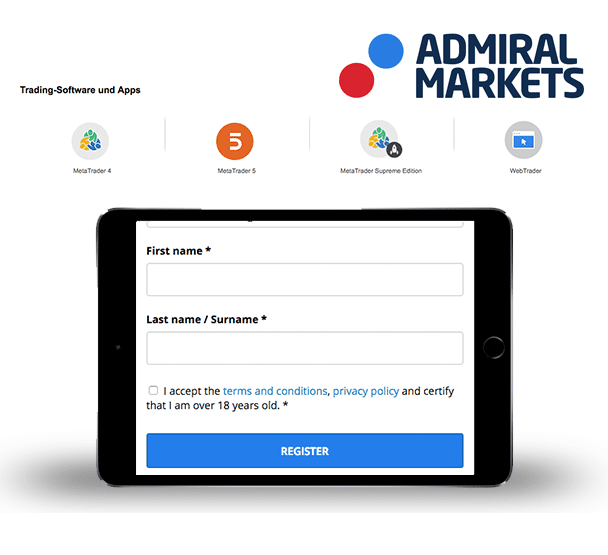 Five Account types are available on the Admiral Markets CFD trading platform.
Demo account with $10,000 virtual money.
At least $200 is needed to trade with Admiral Markets.
Go to Broker
Risk warning: Capital can be lost. Terms and conditions apply.
4. Platform
4.) CFD Trading Platforms & Mobile Trading : Two Web-based Platforms for You
A number of platforms are available on this broker platform. The MetaTrader Web Trader is the trading platform available accessible with a web browser without any downloads or installations.  An Admiral Markets CFD trading – Review 2018 asserts that the Webtrader is compatible on all computer operating systems. Both the MT4 and MT5 are featured as Web Traders.
The MetaTrader 4 is the most popular retail trading platform made available by Admiral Markets. It is downloadable on PC, MAC, iOS and android.
MetaTrader Supreme Edition is a free plugin that extends the capabilities of the MT4 and MT5 trading platforms. This plugin works on live and demo accounts. From the Admiral Markets CFD trading review, it can be seen that this plugin incorporates salient features like the spread indicator and the mini trader.
The MetaTrader 5 the successor to the MT4 software and is available for download on computers and mobile devices. The MT5 has superior features such as the addition of many more indicators and coding features.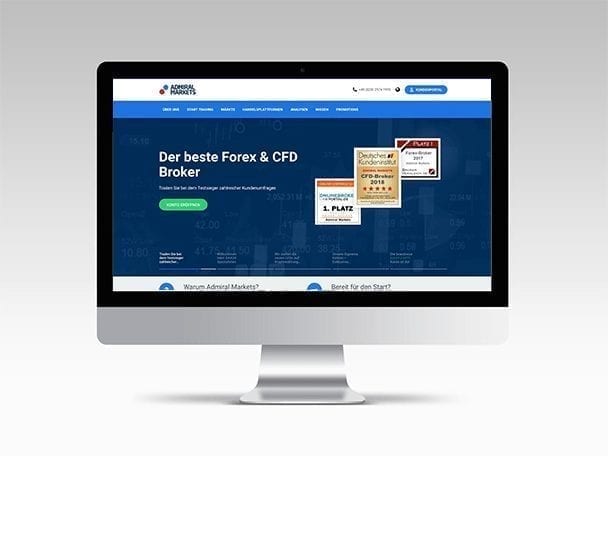 The MetaTrader Web Trader is browser compliant and for all operating systems.
The MT5 software is also provided and downloadable across various platforms.
The MT Supreme Edition extends the features available on the MT4 and MT5 platforms.
Go to Broker
Risk warning: Capital can be lost. Terms and conditions apply.
5. Usability
5.) Usability of the website: Clean, Visually Appealing Interface
The first impression on visiting the Admiral Markets website is that the website is professionally designed with an appealing interface. The Admiral Markets CFD trading platform review affirms that website visitors had no problems with visibility, legibility and navigation across the website.
On the homepage, the picture slider features four professionally designed banners with sharp images and matching colours. Across the website, all the pictures are professionally taken with matching designs and backgrounds.
When tested across major internet browsers, the website performed well. Pictures and banners were well arranged showing that browser compatibility is not an issue.  Also, the website is optimized for smaller screen viewing as it performed excellently when viewed on mobile phones and tablets.
However, navigation across the site could be better. The main menu requires several clicking before getting to the required page. A mouse-over drop-down menu would have been much better so that a visitor can quickly preview the menu items before settling for a page to open. The space taken by the bottom navigation, risk warning and registration info is too much. It makes every webpage very long and requires a lot of scrolling.
Professional website
Displays well across browsers
Displays well on mobile gadgets.
Go to Broker
Risk warning: Capital can be lost. Terms and conditions apply.
6. Support
6.) Customer Support: Responsive Customer Service in Your Language
Customer service is vital to this business. The Admiral Markets CFD broker platform provides a number of options which website visitors, enquirers and registered clients can use to reach out to them.
These support channels are:
Phone Support: For client queries the number to call is +44 2035140756, For the Trading desk, the number is +372 6309306. This method is usually the fastest.
Email:  [email protected] is the official support email. On a comparative level, this method is usually slower than other contact channels as responses can take at least 24 hours.
Contact Form: A contact form is provided on the website. The inquirer will receive support via email provided on the form.
Live Chat: You can chat with a live support staff on the website. Most times, the customer support staff identifies a visitor online and initiates a chat. Support is instant as the staff is ready to attend to questions on the spot.
Social media:  The available channels are Facebook, Twitter, Google+, LinkedIn, Instagram and YouTube.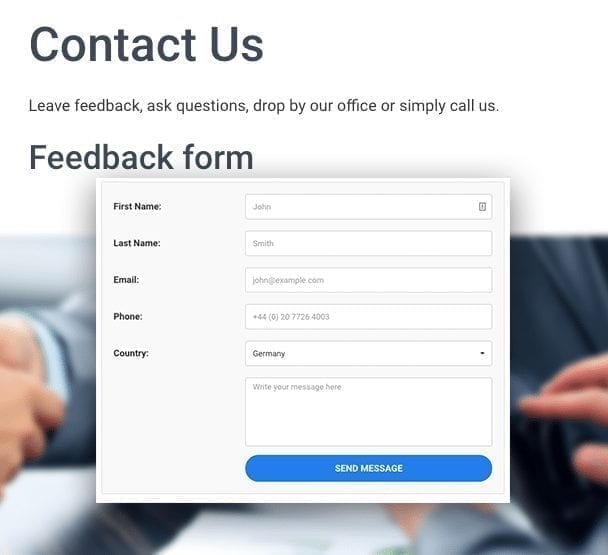 Many support channels are available on Admiral Markets.
Web chats and phone calls are the fastest and instant support means.
An online contact form is also available on the website.
Go to Broker
Risk warning: Capital can be lost. Terms and conditions apply.
7. Payment
7.) Methods of Payment: Choose from 5 Options
There are several methods of payment available on the Admiral Markets CFD broker platform. Global payment cards like MasterCard and Visa-branded cards can be used for depositing funds into a trading account. The minimum deposit accepted is $50 while the maximum is $5,000. Debit/Credit card payments are processed instantly. Admiral Markets do not charge a deposit fee. Funds cannot be withdrawn using cards.
Bank wire transfers are accepted for funding or withdrawing from an Admiral Markets account. The broker charges no deposit fees and gives two free withdrawal requests every month using this method. After the two free withdrawals, an average of €1 is charged depending on the location of the receiving bank. Bank transfers have no minimum and maximum transaction amount and take an average of 3 working days to complete.
Skrill is also accepted on the broker platform. A deposit fee of 0.9% is charged and a withdrawal charge of 1% is charged. The deposit limit is between €50 to €5,000 while the withdrawal has no maximum and minimum amount. All transactions are processed instantly.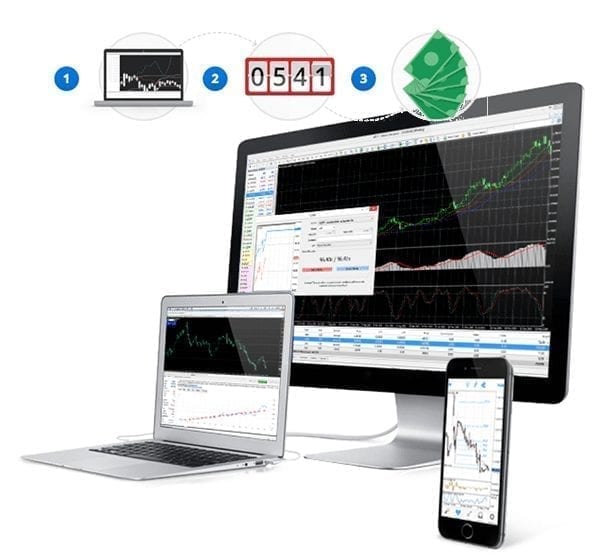 Various method can be use to transact with Admiral Markets.
Card payments are instant and attract no fees. Those without access to the card payment system have to use bank wires or Digital Wallets.
Neteller and Skrill are acceptable digital payment methods.
Go to Broker
Risk warning: Capital can be lost. Terms and conditions apply.
8. Offers
8.) Additional Offers: Extra Resources for an Enriched Trading Experience
There are benefits derived by trading on the Admiral Markets CFD trading platform. Some of these benefits come in the form of tools and resources for trading and education.
Admiral Markets does not offer bonus on new accounts below 15,000 currency units. But traders, who have up to £15,000 as a first deposit, can receive a bonus. A contact form is provided on the website for this purpose. A demo account with virtual money of $10,000 is also provided for all traders. This account is used for platform familiarization and testing purposes.
Admiral Club membership is available for all traders free of charge. Members are awarded points anytime they complete a trade. These points can be converted to money.
Tools for technical analysis are available for traders on the website. Wave analysis, the Autochartist plug-in and a forex calendar are available to provide an addition to the trading tools on Admiral Markets platforms.
Admiral Markets has complete trader education for their customers. The materials available are in form of training videos, Ebooks, webinars and seminars. The training available is for all categories of traders from beginners to expert level.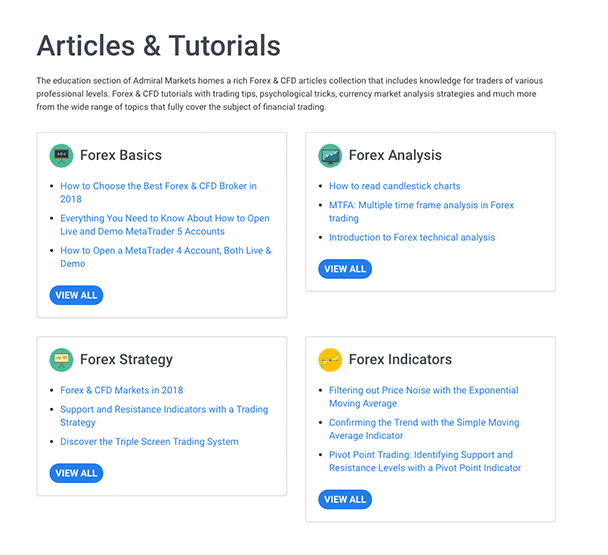 Admiral Markets only offers a trading bonus to traders willing to deposit up to £15,000.
Admiral Markets has the Admiral club where members earn points. These points can be converted into money.
Analytical tools, an Economic Calendar and comprehensive training materials are available for all users.
Go to Broker
Risk warning: Capital can be lost. Terms and conditions apply.
9. Regulation
9.) Regulation & Deposit Protection: Your Funds are Safe with Admiral Markets
Admiral Markets is licensed and regulated by the FCA in the UK, EFSA in Estonia and CySEC in Cyprus. So, they are definitely a legitimate brand.
The website is protected by a Secured Socket Layer (SSL) encryption. This ensures that website identity, user data and website info is protected. So, user information and passwords entered into the website is protected.
As a result of the regulations, they are bound to follow certain laid down procedures. For example, for every new user account, KYC verification is carried out. That is why every account holder is required to upload a govt issued identity card and a utility bill.
Admiral Markets asserts that their own funds are clearly separated from the CFD trader's deposit. This is also in compliance to the stipulated regulatory rules. Their auditors make sure that this is properly done in case the broker goes bankrupt.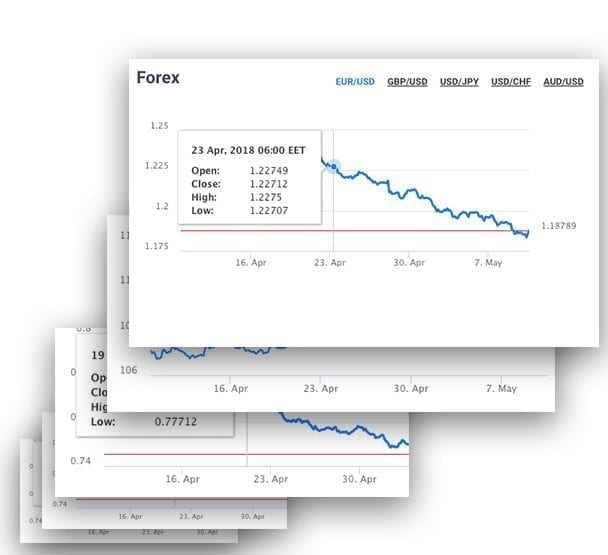 Admiral Markets is licensed and regulated by the EFSA, CySEC and FCA, providing an enhanced regulatory protocol for all traders.
The website is protected with a Secured Socket Layer (SSL).
KYC is carried out on all customers during account creation, and the trading funds of clients are segregated from broker's fund.
Go to Broker
Risk warning: Capital can be lost. Terms and conditions apply.
10. Awards
10.) Awards: Trade with an Award-Winning Company
Admiral Markets began operations in 2001 and since then, they have been growing from strength to strength winning several industry awards in the process. The different awards come from reputable organizations across the world.
In the United Kingdom, Admiral Markets won the "bBest Forex Broker 2018". It also won the "Best Forex Educator 2016". They won this award for their teaching and continuous mentoring of new and aspiring traders. Also, Admiral Markets has won the award "Best MT4 Broker in the UK".
In Germany, Admiral Markets was given the "Best CFD Broker 2018" award. This is an important award as it recognizes the benefits of the Admiral Markets CFD brokerage offering.
The "New Europe forex award" was received by Admiral Markets in 2012. The "Borse am Sonntag" Besten Forex broker award was won by Admiral Markets in 2013. Admiral Markets has also won the "FX Cuffs" and "Nijlepszy Zagraniczny" Broker Forex Awards in both 2015 and 2016.
At the Expo Borsentag Berlin 2016, Admiral Markets won the "Best Forex Broker 2016" and "Best CFD Broker 2016".
Admiral Markets has won several awards since it started operation 17 years ago. Awards cover brokerage services, training and platform quality.
In Germany and across Europe, Admiral Markets has also won awards.
Recently, it won the prestigious "Best CFD broker" award in Germany.
Go to Broker
Risk warning: Capital can be lost. Terms and conditions apply.
Conclusion: A Good Platform for CFD Trading
Admiral Markets have been in business for a long time. Over the 17 years that the brokerage has operated from Cyprus, London and Estonia, the brokerage has gained experience, acquired a solid customer base, set up well-structured offices, developed software and formed strategic partnerships. They have obtained the necessary licenses and regulations necessary to be a legitimate CFD broker.
Their website is professionally designed with good pictures, resources and the necessary security. Their trading platforms are top-notch. They have a proprietary MT4 and MT5 Supreme editions, which has extended the features of the popular platforms.
They have a vast resource of CFD training materials in form of videos, eBooks and webinars. They also provide comprehensive trading tools which includes economic calendars, market news, technical analysis etc.
With a deposit of $200, trading can commence with the basic Admiral.Markets account. A maximum leverage of 1:30 is obtainable to trade over 300 CFDs. However, other account types with better benefits can also be used.
When using Admiral Markets for CFD trading, it is important to note the trading costs, especially the cost of overnight positions, commissions and exotic CFDs (such as cryptocurrencies). Profits sought must be able to defray these costs.
A CFD trading review shows that many CFD brokers do notoffer the MT5 platform but Admiral Markets does.
Over 300 trading instruments are available on the platforms
MetaTrader Supreme Edition from Admiral Markets extends the features of the MT4 and the MT5 trading platforms making it more powerful and sophisticated.
Traders enjoy low commissions, no deposit fees and technical analysis of the market.
Comprehensive training resources are available.
Demo account expires after 30 days. Many brokers offer unlimited demo accounts.
Only 10,000 in virtual account while some broker give up to $100,000
No First deposit bonus except for very rich clients.
Traders from USA and Canada are not accepted.
Test result
Broker

Go to Broker
Risk warning: Capital can be lost. Terms and conditions apply.