BlackBull Markets is a brokerage firm based in New Zealand. BlackBull Markets also has offices in the UK. In this review of BlackBull, we intend to sift through the services that it offers and find out if a BlackBull brokerage account is a worthwhile investment tool. When it comes to deciding on a broker to use, it is important to be completely aware of what you are getting into before jumping feet first into BlackBull stock trading. As such, we will cover as much as possible in this BlackBull Markets review.
Highlights
Forex, CFDs, and commodities
Segregated client accounts
Islamic account available
MT4 platform in operation
29.
of 29 CFD Broker
BlackBull Markets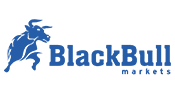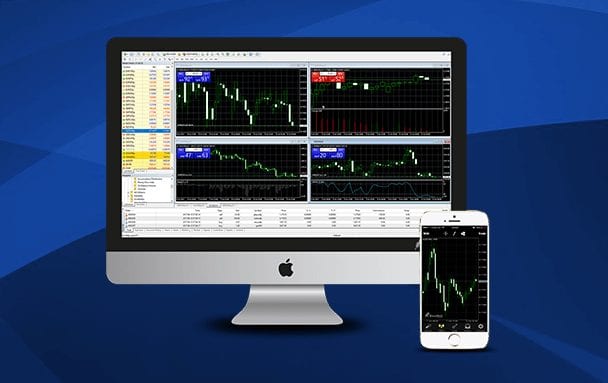 Go to Broker
Risk warning: Capital can be lost. Terms and conditions apply.
Headquarters and regulation
New Zealand (FSPR & FSCL)
Fees and Spread
depends on type of account
Mini contracts tradable
Yes
Trading platform
MT4, Broker-owned Software
Services & additional benefits
Live
Hotline
E-mail
Economic Calendar
Videos
1. Trading Offer
BlackBull Markets trading
A first major point to tackle in this review of BlackBull is the trading options that it offers to customers. With the ability to trade in forex, CFDs, and commodities, BlackBull Markets ensures that customers have a wide range of areas to focus their investment. The firm also offers up to 64 currency pairs to go with its trading options. This all means that BlackBull stock trading offers a wide and varied range of areas to target. It allows for a diverse portfolio or a focused portfolio depending on what you or your financial advisor would like to target. The level of choice on offer from BlackBull means that it is relatively easy to get on board with BlackBull Markets CFD, BlackBull Markets commodities or BlackBull Markets forex.
BlackBull Markets also offers a segregated customer account. This makes sure that all customer funds are kept in separate accounts and helps with security and offers peace of mind to customers. This is combined with access to all major world markets to ensure that a BlackBull brokerage account is not limited in where it can trade. BlackBull is one of the few companies that offers an Islamic account, which means that Muslims are able to access the world of trading without having to worry about going against their religion.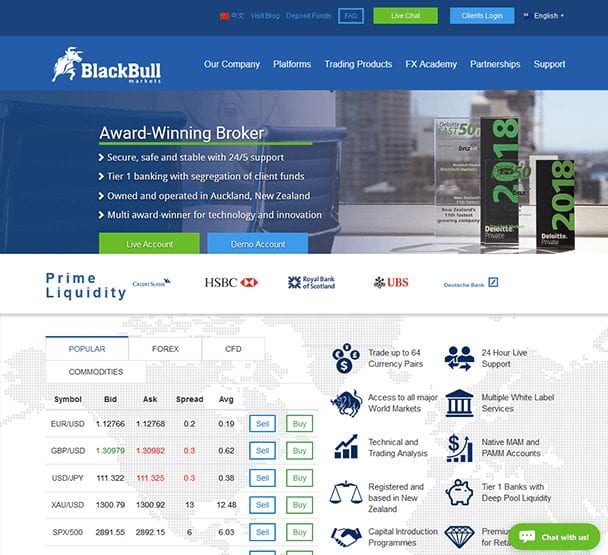 CFD, forex and commodities trading is possible
Segregated client accounts keep all funds separate
Islamic account available
Go to Broker
Risk warning: Capital can be lost. Terms and conditions apply.
2. Costs
BlackBull Markets costs
One of the best things about getting started with BlackBull stock trading is that it offers a range of accounts to customers. Its ECN Standard account has a minimum deposit of $200, which is great for traders who are just getting started. This account also has zero commission, which makes it instantly appealing to first-time traders. The existence of this account means that for beginners, it is easy to answer the question "Is BlackBull good?" with a definitive "Yes". For more advanced traders, BlackBull offers an ECN Prime account. This has a minimum deposit of $2,000, but the commission is $6 per lot.
Yes
Mini contracts
Tradable
The final account that BlackBull offers is the ECN Institutional account. It has a minimum deposit of $20,000. With a commission structure decided via negotiation, your trading costs are determined largely by your trades. If you are planning to put a lot of investment capital through your account, then you are more likely to be able to negotiate a better commission. The Islamic variant of all of these accounts ensures that Muslims, who cannot pay or receive interest, are still able to trade in a way that is acceptable within their religion. This shows just how much BlackBull values being able to provide what its customers need.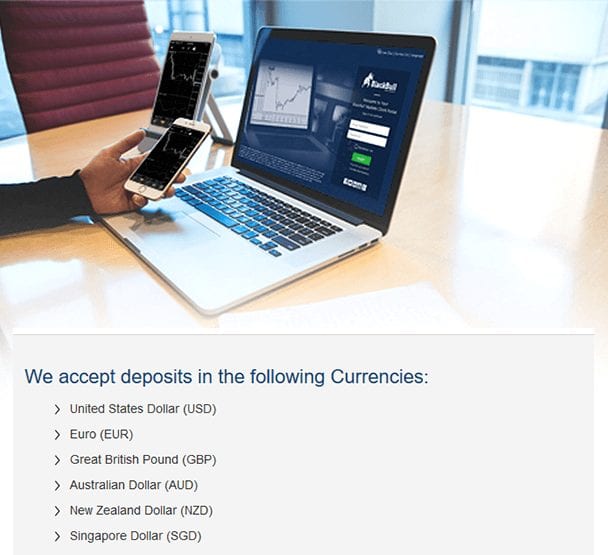 ECN Standard account is commission-free for beginner traders
Prime and Institutional accounts for more advanced traders have commission attached to trades
Islamic accounts comply with Islamic law
Go to Broker
Risk warning: Capital can be lost. Terms and conditions apply.
3. Account
BlackBull Markets accounts
BlackBull Markets offer three different accounts to their customers. The first one that they offer is the ECN Standard account. With a minimum deposit of just $200 you can gain access to the BlackBull trading platform and from there begin to trade on a variety of different markets. The advantages of the Standard account is there is zero commission. This means that traders who are just starting out are able to get a foothold on trading without having to lose a portion of profits to commissions, which can make a difference when trading at a low level.
The ECN Prime account that they offer has a minimum deposit of $2,000 and a commission of $6 per lot. For more advanced traders it allows for more robust trading to be carried out but has a flat fee rather than a percentage commission. The Institutional account is for very experienced traders. With a minimum deposit of $20,000, it is for experts. The commission is negotiable so the more trading you do, the more likely you are to be able to bring down that commission rate. There is also an Islamic account which offers the same features as the regular accounts but is swap free in order to stay in accordance with Islamic law.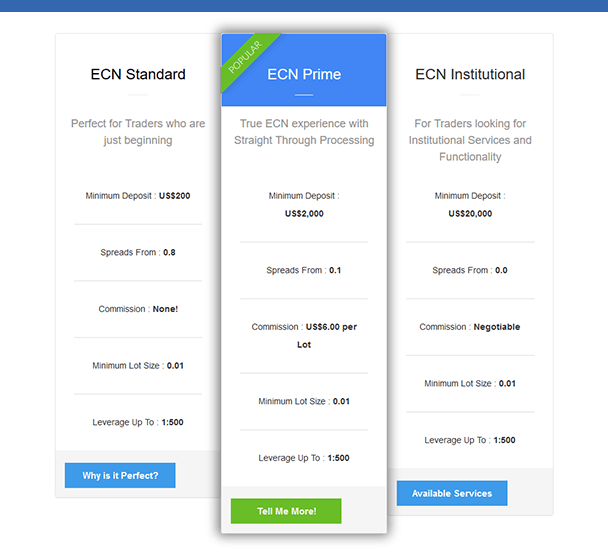 ECN Prime offers a flat fee rather than a percentage for commission
The Islamic account is swap free
The Institutional account has a negotiable commission
Go to Broker
Risk warning: Capital can be lost. Terms and conditions apply.
4. Platform
Trading platform
When carrying out this review of BlackBull, one of the biggest things that stood out was the trading platform. BlackBull Markets uses MetaTrader 4 as its trading platform. MetaTrader 4 is generally regarded as the industry-standard platform. One of the best things about the MetaTrader 4 platform is that it allows for a huge amount of customization. All of the analytics that you personally require can easily be arranged to give you every last bit of information you need. It is also linked directly to the NY4 Equinix server on Wall Street. This allows trades to be carried out at a lightning-fast pace.
The customization on offer from MetaTrader 4 means that you can cater your trading experience to exactly what you desire. BlackBull also offers Virtual Private Server hosting for MetaTrader 4, which protects your computer from having to do too much work and shutting itself down. There is also a comprehensive iOS and Android app available to customers, so you can easily take your trading platform on the go. This makes using BlackBull Markets an incredibly simple process. Trading is easy and there are very few worries about any potential trades taking too long to go through.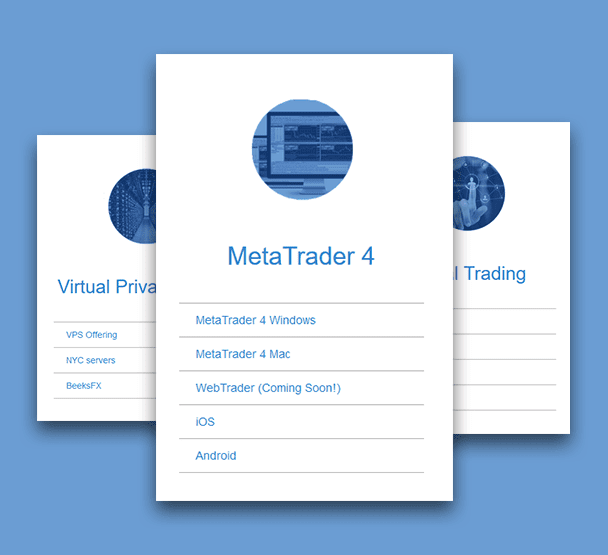 MetaTrader 4 platform is in operation
VPS hosting allows for increased usability
The mobile device options are excellent for traders on the go
Go to Broker
Risk warning: Capital can be lost. Terms and conditions apply.
5. Usability
Usability of the website
In terms of website design, the BlackBull Markets website is superb. It loads up at a very fast rate, despite containing both a large amount of information and links to various sections. It has an easily accessible navigation bar located at the top of the page. This takes you to whichever section of the site you may need. It is not just the navigation bar at the top that offers links to the important sections of the website either. As you scroll down the page, there is various information on offer.
The ease of access to the various areas of the BlackBull Markets website is a huge selling point to potential customers. This makes it easy for you to look through at the features, terms and conditions and services that are outlined in this BlackBull Markets brokerage review. By making it easy to find this information, it means that BlackBull Markets has a level of transparency that not all brokers have. BlackBull Markets also includes a list of the different banks with which it has ties. This is shown on the front page of the site and ensures that one of the first things that new customers see is reliable and trustworthy banks. The blue colour scheme is easy on the eyes and makes sure that you have no issues with eye strain.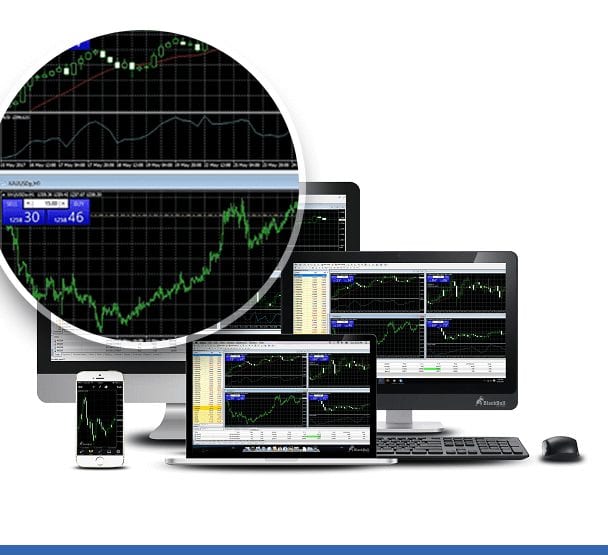 Loads up fast and efficiently
Easy to navigate around the site
Colour scheme is very easy to look at
Go to Broker
Risk warning: Capital can be lost. Terms and conditions apply.
6. Support
Customer support
The customer service for BlackBull Markets is very easy to access. The first port of call is instantly available on the website. As soon as you open up the page, you will notice the green "Contact us" icon in the bottom right-hand corner. This will open up an integrated email client. From here, you enter your details and wait for a response from BlackBull Markets. In terms of putting together this BlackBull Markets brokerage review, the fact that the firm is so transparent about how to get in touch is a very good sign. It means that BlackBull is open to customers relaying any issues they may be having and that the firm is more likely to attempt to solve them in a timely and fair fashion.
In addition to this, there is also a live chat function at the top of the page. This is available 24 hours a day and six days a week. BlackBull also makes sure that this is active during trading hours. This is essential for being able to get in touch during the most important time periods. As there are more likely to be pressing issues during trading hours, it means that BlackBull Markets is offering everything it can to alleviate any potential problems.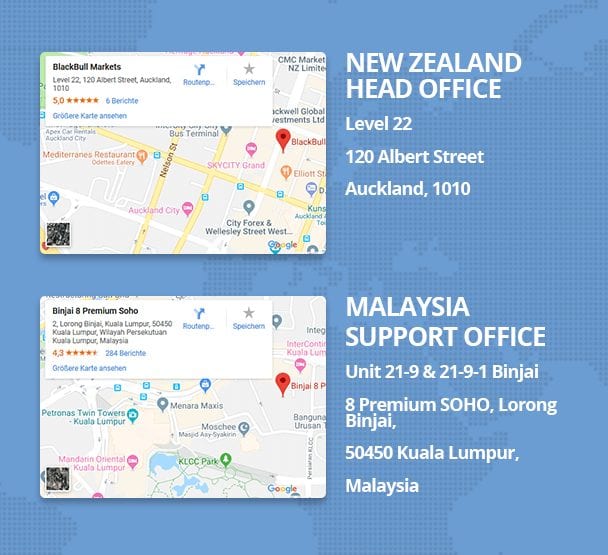 An integrated email response form is available
Live chat is available throughout trading hours
Phone number and postal address are both available
Go to Broker
Risk warning: Capital can be lost. Terms and conditions apply.
7. Payment
Methods of payment
The methods of payment that BlackBull Markets has on offer are comprehensive. BlackBull offers as many payment options as any other broker. If a traditional method of payment is more in line with your desires, then using a bank transfer or credit/debit card is a simple process. It is activated in the standard three to four business days for withdrawals and deposits are made almost instantly. This means that customers are able to link their bank to BlackBull Markets with little trouble.
One very good thing that we found out in the process of putting together this review of BlackBull was that e-wallets are accepted. This is great news for investors who want to use a faster, more modern and safer method of financial transaction. BlackBull allows for Skrill, Neteller and FasaPay to carry out e-wallet transactions. This is a really interesting and well-received move into a more modern way of carrying out brokerage. Not all brokers have got on board with this aspect of trading yet, so it is really good news that BlackBull Markets has taken the bold move of doing so. Transaction times are significantly lowered by using e-wallets, and withdrawals should be processed between 24 and 48 hours faster than when using a traditional banking method.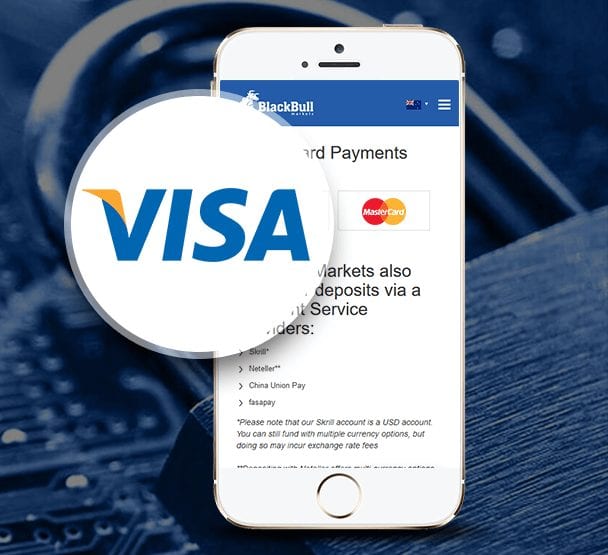 All traditional banking methods are covered
E-wallets are an option for traders
The withdrawal speed is in line with the market standard
Go to Broker
Risk warning: Capital can be lost. Terms and conditions apply.
8. Offers
Additional offers
Because BlackBull is accommodating to beginner traders, it offers a demo account. This allows traders to get a feel for trading without having to risk their money for real. It ensures that you will be able to find out if trading in CFDs, forex and commodities really is for you. It also allows for you to get to grips with the MetaTrader 4 platform that BlackBull Markets uses. This adds to the value of the demo account as it means that you will not waste time with your real money when getting used to the platform.
The beginner account also has zero commission. This is an excellent feature as it allows new users to be able to make trades at a level that they feel comfortable with, without having to carry out additional calculations to see if they are turning a profit on the trade. There is also an in-depth FAQs section on offer as well as a knowledge base that covers all of the basics to trading. BlackBull is also dedicated to providing an excellent service for its more experienced customers. With premium services on offer to retail clients and a negotiable level of commission on the Institutional level of account, it shows that BlackBull makes every effort possible to cater to its customers' desires.
A demo account is available to new users
Zero commission on standard accounts
Negotiable commission on institutional accounts
Go to Broker
Risk warning: Capital can be lost. Terms and conditions apply.
9. Regulation
Regulation & deposit protection
BlackBull Markets is registered in New Zealand. The firm is registered with the Financial Services Provider Register (FSPR) and Financial Services Complaints Limited (FSCL). This means that it is fully regulated and that there is a mediator in place for any disputes. It allows for a fast and fair resolution to problems and keeps BlackBull's standards high. If the firm's standards drop for any reason, then it will mean that it will no longer be allowed to be registered with these governing bodies. This level of transparency shows that BlackBull Markets is a trusted broker that attempts to ensure that it behaves in a fair and legal manner at all times.
FSPR & FSCL
Regulatory Authority
The security of funds is something on which BlackBull Markets has spent a great deal of effort. Firstly, it uses ANZ Bank, which is one of the oldest financial institutions in New Zealand. BlackBull has used this bank because it offers excellent levels of security for all funds. The second big point that BlackBull has zoned in on is keeping client accounts segregated. This means that all client accounts are separate accounts at ANZ and not just one huge fund held by BlackBull. The final security layer that the firm has in place is a Straight Through Processing system. This means that BlackBull is unable to tamper with any transactions that are carried out.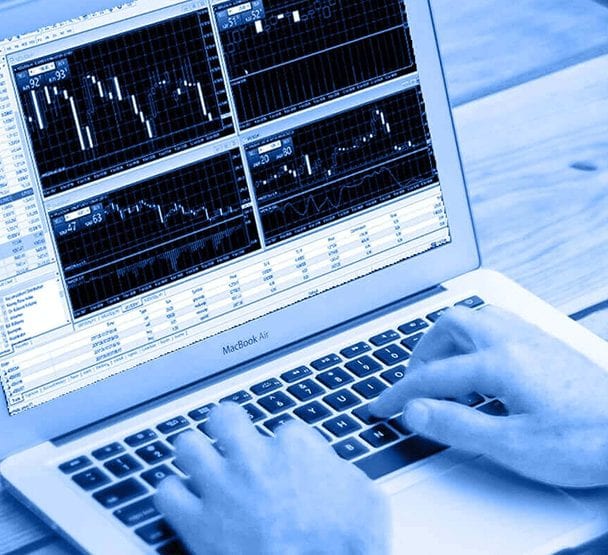 Registered with the FSPR and FSCL
Segregated client accounts
Straight Through Processing system is in place
Go to Broker
Risk warning: Capital can be lost. Terms and conditions apply.
10. Awards
Awards
BlackBull Markets has won a number of awards since it first started trading. In 2018, the main award that it took was the Deloitte Fast 50. This award is for fast-growing companies and shows that BlackBull is currently enjoying a period of growth due to its current levels of success. It also took home the Fastest Growing Exporter in Auckland award from Deloitte.
In addition to the Fast 50 award, BlackBull also took home the APAC Fast 500 award. This award again is for companies that are growing at a fast rate. It covers companies of any size and within any number of different sectors, so for the BlackBull to take home this award is a good indication of how highly thought of the company is at the moment.
In terms of compliance, BlackBull Markets has ANZ Bank as their banking partner. As of 2017, their Credit Ratings were AA- with Standard & Poors, AA- with Fitch and A1 with Moody's. All of these accreditations really do go hand in hand with the reputation that the broker is building.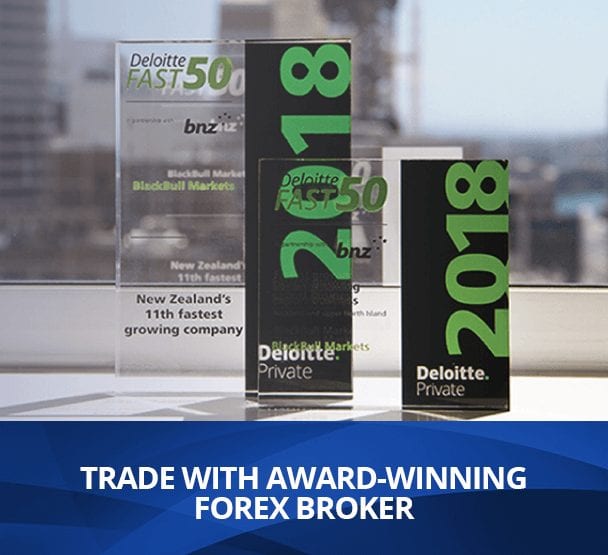 Deloitte Fast 50 award for fast-growing companies
Deloitte Fast 50 award for Fastest Growing Exporter in Auckland
APAC Fast 500 award for fast-growing companies
Go to Broker
Risk warning: Capital can be lost. Terms and conditions apply.
Conclusion
BlackBull Markets is a broker that offers a lot to different levels of client. Whether you are a beginner trader or a more experienced trader, BlackBull Markets has an account that will give you the level of support and service that you require. In this review of BlackBull, we have covered the huge number of features that its products have as well as the costs to have an account with BlackBull. The fees for beginner traders are some of the lowest around, and as more experienced traders move up to a higher account level, they are given the opportunity to try to negotiate the best price for themselves.
The ease of access to new customers is one of the biggest positives that BlackBull has on offer. BlackBull makes it easy for new investors to be involved. The firm has managed to avoid the one big pitfall of being open to beginner investors and that is that it has not alienated more experienced investors at the same time. BlackBull's choice to offer Islamic accounts is also a really nice touch and is something that not all brokers think of doing. Overall, BlackBull is a newcomer to the market but has a huge amount of potential to become a big player.
It is easy to diversify your portfolio with BlackBull
It is simple for beginner investors to get started
The Islamic accounts are something that sets them apart from other brokers
Zero commission on standard accounts
The ability to use e-wallets is very forward-thinking
The lack of joint accounts could put off married couples
There is no information about the potential to open a custodial account
The ability to negotiate a commission for an Institutional account does not necessarily mean that a good rate is available
Test result
Broker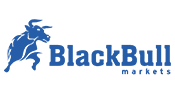 Go to Broker
Risk warning: Capital can be lost. Terms and conditions apply.