eToro CFD Trading – Review 2018 looks a this broker that was first introduced back in 2006 and was set up in Israel. The founders Yoni Assia, Ronen and David Ring formed this company and built the platform with the goal of suitabilityfor any user. The primary aim of launching this platform was to create the best investment platform online. After that, it grew significantly and now it's one of the leading CFD brokers in the marketplace. It has more than 5 million traders and is available in 170 countries. After a thorough eToro Comparison -CFD comparison, eToro takes the lead with most tradable assets.
Highlights
Followers copy trades of experienced
Statistics of the trade leaders
Traders follow funds, CopyFunds
Trade on own behalf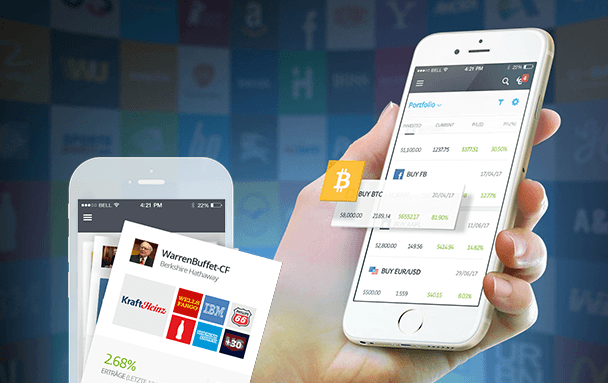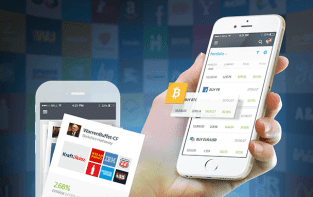 Go to Broker
Risk warning: Capital can be lost. Terms and conditions apply.
Headquarters and regulation
UK (FCA, CySEC, ASIC)
Fees and Spread
Spread only
Mini contracts tradable
Yes
Trading platform
Broker-owned Software
Services & additional benefits
Live
Hotline
E-mail
Economic Calendar
E-Book
Videos
Courses/Seminars
1. Trading Offer
1. CFD Trading Offer: eToro Has 47 Currency Pairs
eToro is one of the best CFD Brokers nowadays. CFDs are a type of investment where one doesn't own the actual assets, rather they speculate on the assets price movement. The contract is subsequently held between the eToro CFD broker and the client only. With eToro CFD trading platform you'll be able to invest in different assets including commodities such as Natural Gas, Oil, Gold, Silver, Platinum, Copper, etc.
One can also invest in a wide range of indices such as DJ30 (Dow Jones), GER30 (DAX Index), NSDQ100 (Nasdaq) and many more. eToro covers other tradable markets including Stocks, ETFs, Currencies, and even Cryptocurrencies. Their biggest trade market is the foreign currency pairs.
Their major popular currency pairs include:
EURUSD
GBPUSD
NZDUSD
EURAUD
EURGBP
USDRUB
Other marketplaces like Stocks make even small investments possible. For example, if a certain share costs $2000-$4000 to buy,at eToroone need only invest a minimum of $50 for each one. With a wide range of popular stocks including Google, Apple, Facebook and HP.
eToro CFD provides a high leverage value with a fixed ratio. This ratio ranges from 1:2 and 1:30. It also covers the cryptocurrency marketplace with 10 cryptocurrencies available , including Bitcoin, Ethereum, Dash, Litecoin and etc.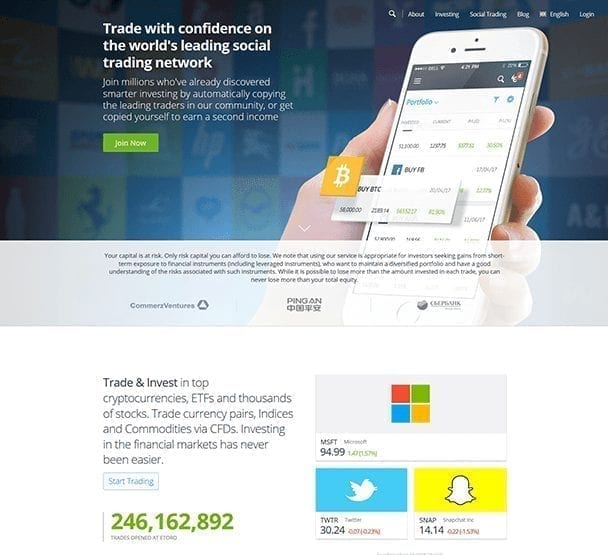 10 cryptocurrency and 47 currency pairs are available.
Provides high leverage ratio starting from 1:2 to 1:30.
Offers 6 trade market asset classes.
Go to Broker
Risk warning: Capital can be lost. Terms and conditions apply.
2. Costs
2. CFD Trading Costs: Competitive Spread Fees
eToro CFD broker will not take any fees for clients joining their platform or from commissions. So, why is eToro legit? Because spreads are their only source of income.eToro will take a small amount of the spread. This is the difference between the buying and selling price of any instrument. Usually, they charge a fixed spread fee for every instrument but it can fluctuate from marketplace to marketplace. Although the values can change and they mostly depend on the fluctuation of the market. The differences are caused by:Volatility;Various Share Pricing; Liquidity.
Yes
Mini contracts
Tradable
The minimum spread fee ateTorofor the EUR/USD is 3.0 pips. This is relatively high if we do a Broker comparison – CFD comparison of eToro and average broker spread values. The average spread of EUR/USD is 0.82 pips. The reason the spread is higher here is because of the product that they offer including the social trading aspect, which makes the fees worthwhile. The cost of overnight fees also vary from time to time and they are calculated at 17:00 (based on New York time). They take $25 as awithdraw fee and the minimum withdrawal amount is $50. Although you have to pay $5/month if your account stays inactive for more than 12 months.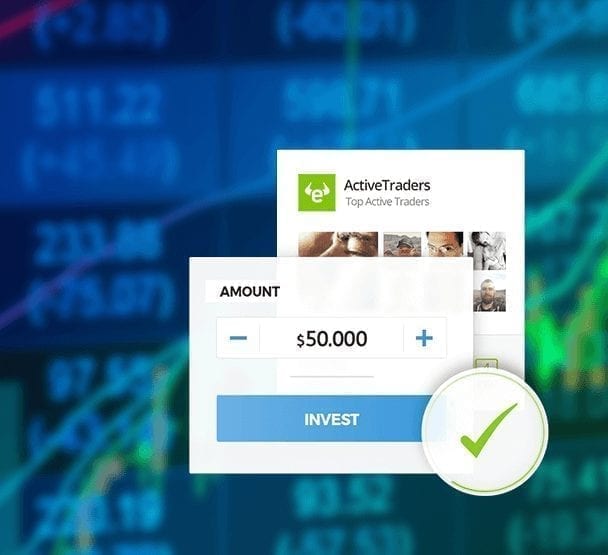 The minimum spread fee is 3.0 pips.
No platform fee but withdraw fee is $25.
Inactive account fee is $5/month.
Go to Broker
Risk warning: Capital can be lost. Terms and conditions apply.
3. Account
3. Accounts: Exclusive Accounts With Lucrative Features
There are two types of accounts offered by eToro. Within this eToro CFD trading review 2108, you'll understand all about the special features given to each type of account. A user will get to choose between the Basic account and the Premium account;
For the basic account one has to deposit at least $200 to activate the account. They'll get special deposit promotions and free webinars. For beginners who don't know anything about trading the market, they provide free full access to their eCourses. For the Premium account one will get the chance of accessing expert traders' updates to stay ahead of the game. They'll also get similar benefits like the basic account such as deposit promotions and free webinars and access to expert traders. But premium traders will get their very own Premium Account Manager, which is used to manage all their trading's to profit accordingly. The minimum deposit rate of this account is $20,000.
Other than this eToro also offers demo accounts that comes with all the features of a regular account. Using this account trader can check out their broker system before committing to a real account. This account comes with a virtual $10,000 money. They also offer a special Islamic account with a minimum deposit rate of $1000 for Muslim traders only.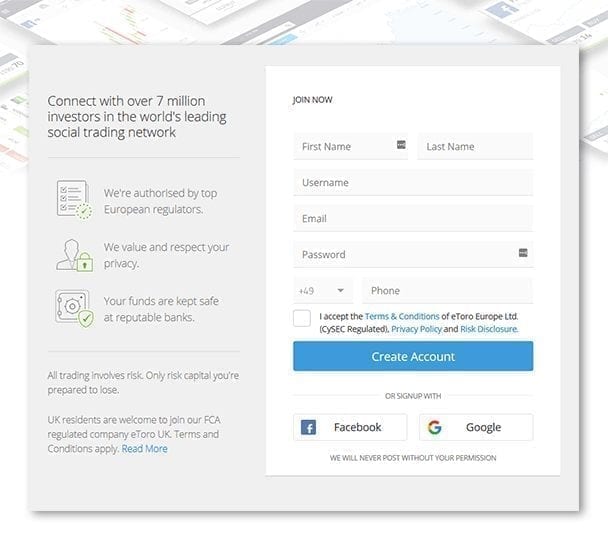 Offersan additional two types of account - one demo account and an Islamic account.
Basic account deposit rate is $200.
Premium account rate is minimum $20,000 deposit.
Go to Broker
Risk warning: Capital can be lost. Terms and conditions apply.
4. Platform
4. CFD Trading Platforms & Mobile Trading: Start Trading Anytime and From Anywhere
Why is eToro a good broker? One reason is because they provide one pioneering platform to their customers: eToro platform
eToro platform was first launched in 2010 as the first platform to offer copying investments of more experienced traders. This platform allows a user to be a part of the network as opposed to being an individual trader. After signing up, you can browse the stats of the top traders you choose to follow. Also, a special top 100 list and favorite watch list features are also available. Another popular platform is the eToro Web Trader. It's equipped with trading features such as management system, synchronizing accounts, professional charts, and more. It also provides a great technical analytical approach to help traders trade effectively.
Additional functions such as the eToro CFD mobile platform make trading even easier. With this app, one can see more than 1000 opportunities at their fingertips. A major plus point of eToro is that they offer a CopyFund investment option. Two options for investing in CopyFunds will be available for you. Top Trader CopyFunds will have a combination of performance and sustainability of traders. Market CopyFunds will comprise of best stocks, ETFs, and commodities under a single marketplace.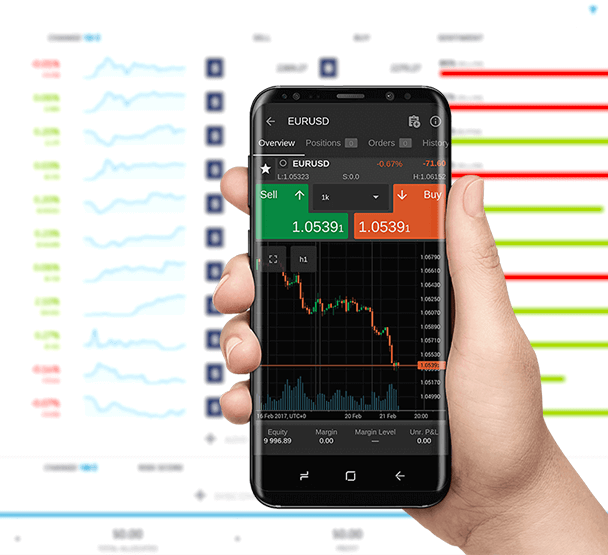 Social Trading allows the following of professional investors.
Free technical analysis of the marketplace.
CopyFundallows you to follow funds rather than individuals.
Go to Broker
Risk warning: Capital can be lost. Terms and conditions apply.
5. Usability
5. Usability of the Website: Attractive Layout with Easy To Use UI
Our eToro CFD trading platform review covers the usability of their website. Back in the old days, the user interface of eToro CFD trading platform was too simple and somewhat unattractive. But after a few years, they changed their interface by adapting to modern website designs and efficiency. The responsiveness of the website is truly impressive, let alone their simple yet full featured UI. After the platform integration in 2010, results of the experienced users can now be found right on the menu. The updates will also be available right in front of you. The left panel gives you a live update of all your assets and calculates your profits and losses.
Other than this, eToro provides a lot of indicators to make the system user-friendlier for you. It includes Exponential Moving Average, Stochastic Oscillator,Simple Moving Average,Williams% R,Linear Regression, Momentum Oscillator, and many more. Leverage, the position of the assets and Take Profit or Stop Loss orders can be adjusted quickly and in the set up process or at any time.
The layout doesn't seem complex for a beginner and the live updates are pretty seamless. The interface lacks slight mobile responsiveness but it's backed up by the mobile app. Filter or searching option helps greatly to find a special asset.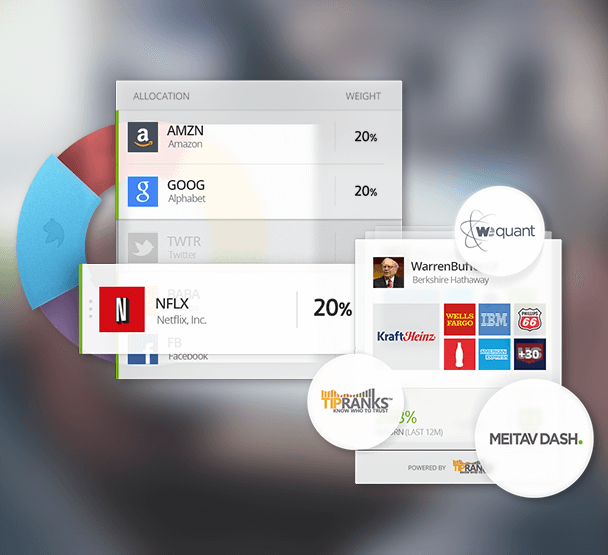 Advanced search or filter options.
Equipped with different graphical tools.
Highly responsive and attractive interface.
Go to Broker
Risk warning: Capital can be lost. Terms and conditions apply.
6. Support
6. Customer Support: Available Non-stop 24 hours
Good reviews of eToro abound around their excellent customer service. Their customer serviceis open for 24 hours from Monday to Friday. Both Saturday and Sunday is their off day and you won't be able to reach them in case of any questions. The structure of their services is well organized and they provide email and telephone support. Unfortunately, they don't have any live chat options for visitors but a special customer service platform called Nano Rep is available on the service page. Other contact options such as email or telephone can take up to 48 hours to respond.
Their emailing service follows a token-based protocol where you submit your query and then they get back to you based on your token serial number. A special Customer Service Wall is offered where different queries of newbie users are answered by senior users. It's kind of a forum based platform. All of the answers to any question come from the eToro knowledge guide. Another great fact for a trader is that they can choose their representative by looking at their bio beforehand. It's a great facility provided by eToro.
The customer service is only available in a few regions based on  afew languages like English, Italian, French, Spanish, and German.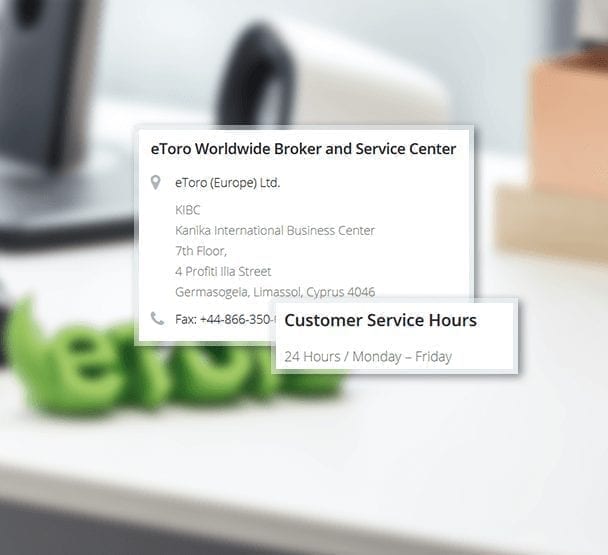 Available from Monday to Friday, for 24 hours.
Representatives are friendly and efficient.
A token-based system can take up to 48 hours for the response.
Go to Broker
Risk warning: Capital can be lost. Terms and conditions apply.
7. Payment
7. Methods of Payment: Wide Range Of Deposit and Withdraw Methods
Our thorough eToro review also discovered thattheir payment system for both deposit and withdraw methods works only in the USD. A deposit of a different currency gets converted automatically into the US dollar. The deposit rate ranges from $200 to $1000 for initial accounts and can go up to $20,000 for VIP or Premium accounts. To streamline things,eToro offers a wide range of deposit methods, so that, any user can deposit to their account without any hassle. The deposit method covers Western Union, PayPal, Wire Transfer, MoneyGram, Neteller, WebMoney, GiroPay, and Skrill.
Their withdrawal methods cover Credit Cards, PayPal, Wire Transfer, Webmoney, Neteller, and Skrill. To withdraw any amount of money a trader has to fill out a withdrawal form first. This form is available on the Cashiers page. After filling out the form and submitting, the user will get a notification of the process.
But before that, the users have to submit their credentials to the platform to prove their identity. This includes a copy of their passport (color), their signature, and any a utility bill within the last three months mailed to their addresses. If the deposition happed via credit card, they also have to provide a photocopy of it.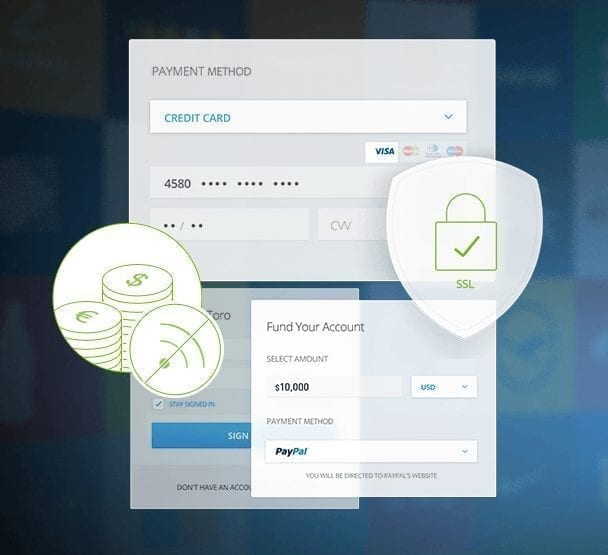 Doesn't have any deposit fee.
Needs credentials to withdraw.
A wide range of deposit and withdrawal methods.
Go to Broker
Risk warning: Capital can be lost. Terms and conditions apply.
8. Offers
8. Additional Offers: Bonus Money, Special Premium Offer, And Free Educational Platform
Our additional findings in this eToro CFD trading review 2108 came up with impressive promotional offers. Not only this, but they also provide a demo account for initial use. Focusing more on the trading time on the platform they offer different bonus rewards. It's solely to encourage you to join up their Premium membership and to also bring new members to the platform. There's an option to invite friends and with every 10 successful invites, they will get $1000 as a bonus. The invited members also get promotional offers. If they make a minimum of $500 deposit they'll get additional $200 on their account.
Initially, you'll get $100 for every invite and there's no limit to this offer. Popular investors get special benefits and bonuses and the more that people follow them, the bonus amount increases. eToroalso gives special offers or deals from time to time to make the traders more interested in investing. Other facilities include their Trading Academy where eCourses are provided for every type of account.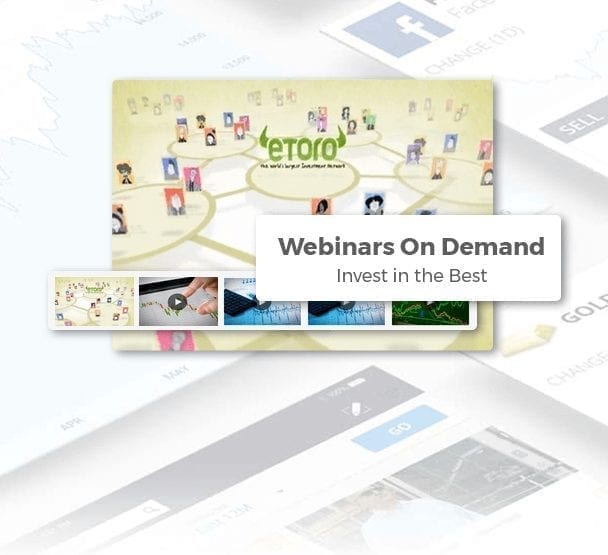 With every invite, the traders gets $100 as a bonus.
Newcomers joining through invite get $200 bonus after $500 deposit.
Regular investors get ongoing special bonus offers.
Go to Broker
Risk warning: Capital can be lost. Terms and conditions apply.
9. Regulation
9. Regulation & Deposit Protection: Safe Transactions Every Time
As this eToro CFD review highlights another plus point of eTorois that this group is well established and offers a licensed and highly regulated product. The brokerage service comes from the trademark of eToro (Europe) Ltd, which is a registered CIF (Cypriot Investment Firm). eToro UK is also controlled by FCA (Financial Conduct Authority), with the reference 583263. So, any concern regarding the question, "is eToro legit?" can be debunked. Their security policies regarding every user are spot on. They'll collect all related data from you and keep them private as per their privacy policy statement. There is also a regulation from the ASIC.
FCA, CySEC, ASIC
Regulatory Authority
This includes  name, address, passport number, credit card number, driver's license etc. Every member of eTorofalls under the jurisdiction of this law. The evaluation of your success is also classified from other members and no one has access to it. Moreover, they further tighten the security using a special encryption method and a firewall service to block any third party access to their system. That's why a user has to provide their password and username every time they log in.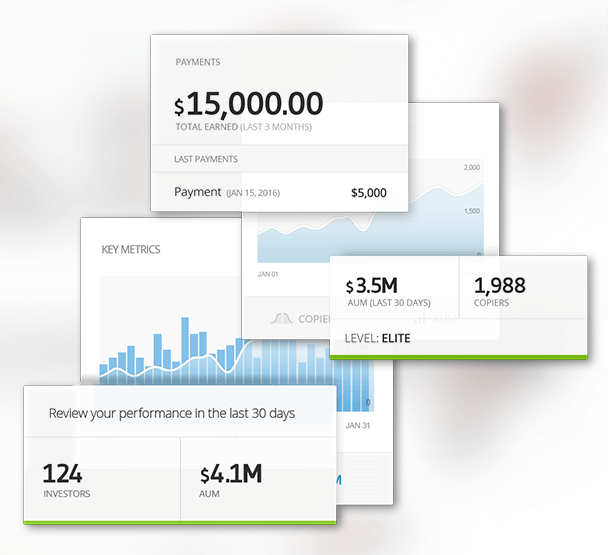 The platform is licensed under various jurisdictions including Europe, US, and the UK.
A higher level of encryption is provided.
No official member can access other person's information.
Go to Broker
Risk warning: Capital can be lost. Terms and conditions apply.
10. Awards
10. Awards: Winner Of Many Prestigious Awards
eToro is a rising star and here at the AskTrader's eToro review we can confirm that  almost every customer is in agreement with that. Unlike other broker software,the eToro CFD broker platform truly makes the cut to our favorite list. Increasing the global hype,eToro remarkably won the MoneyAM Online Finance Award in 2010, right after they launched their platform trading network. It is actually one of the most prestigious awards in the financial media. They were also chosen as the winner of Most Innovative Trading Platform. This award was presented by the World Finance Awards that year. After that, eToro was featured in numerous popular financial newsletters such as CNBC where they were chosen to be one of the 10 hottest fintech startups.
This was just the start of their fruitful business as they grew more with the time and started to give intense competition to other popular broker platforms. Recently they won Best of Show award at the FinovateEurope 2015 and 2017, a truly award winning broker!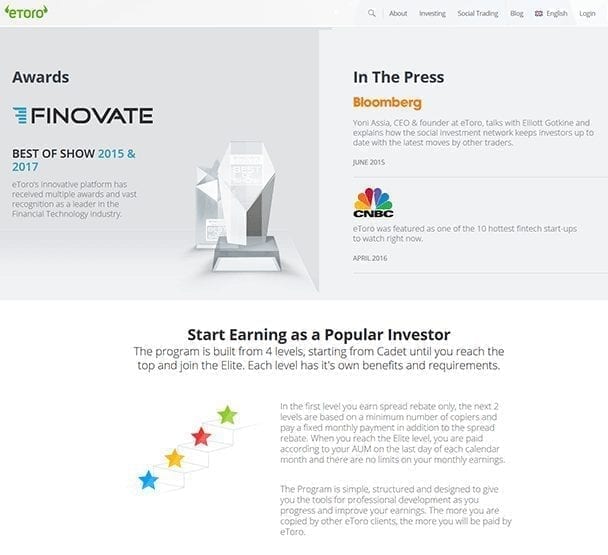 Won MoneyAM Online Finance Award in 2010.
Featured as 10 hottest fintech startups by CNBC.
Winner of Best of Show at FinovateEurope 2015 and 2017.
Go to Broker
Risk warning: Capital can be lost. Terms and conditions apply.
Conclusion: Is eToro The Ultimate CFD Broker?
Our eToro CFD broker review concludes that eToro can be a great option for any individual starting from beginners to professionals. In the past few years, they have received quite a lot of praise due to their excellent performance and their innovation in the trading market. Offering real value to traders, they put quite a lot on the table. Their integration of a trading platform along with their mobile app makes trading even more exciting. Also, other features such as their Trading Academy, eCourses, updated blog section, and live updates are additions to further help out their traders.
Their platform is mostly easy to use and their demo account services make thesigning up process extremely popular. Giving out awards to their successful investors and also other lucrative promotional features add to their popularity. In short, we think eToro is a trusted source and a great platform, especially for those traders that would like to leverage social trading to increase their trading success.
Support Social Trading
Regulated Broker
Comprehensive Educational Package
User Friendly Trading Platform
Wide range of Product offerings
High Spreads
No Live Chat Support
Test result
Broker

Go to Broker
Risk warning: Capital can be lost. Terms and conditions apply.